Moderation: Off-Topic Posts
Labeling an idea as Off-topic
IdeaScale offers a way to label certain posts as Off-Topic. When ideas are labeled as Off-Topic, the idea is placed into a special category in a different part of your community. This category is not included in the Hot Ideas or Recent Ideas view. This is a great technique for moving controversial ideas off to a separate part of your community, without completely deleting the idea (and thus running into free speech issues).
Mark an idea as Off-topic
Marking an idea as off-topic is a way in which we label the idea. Once logged in as a moderator, click the Flag icon, and then choose Off-Topic from the dropdown menu.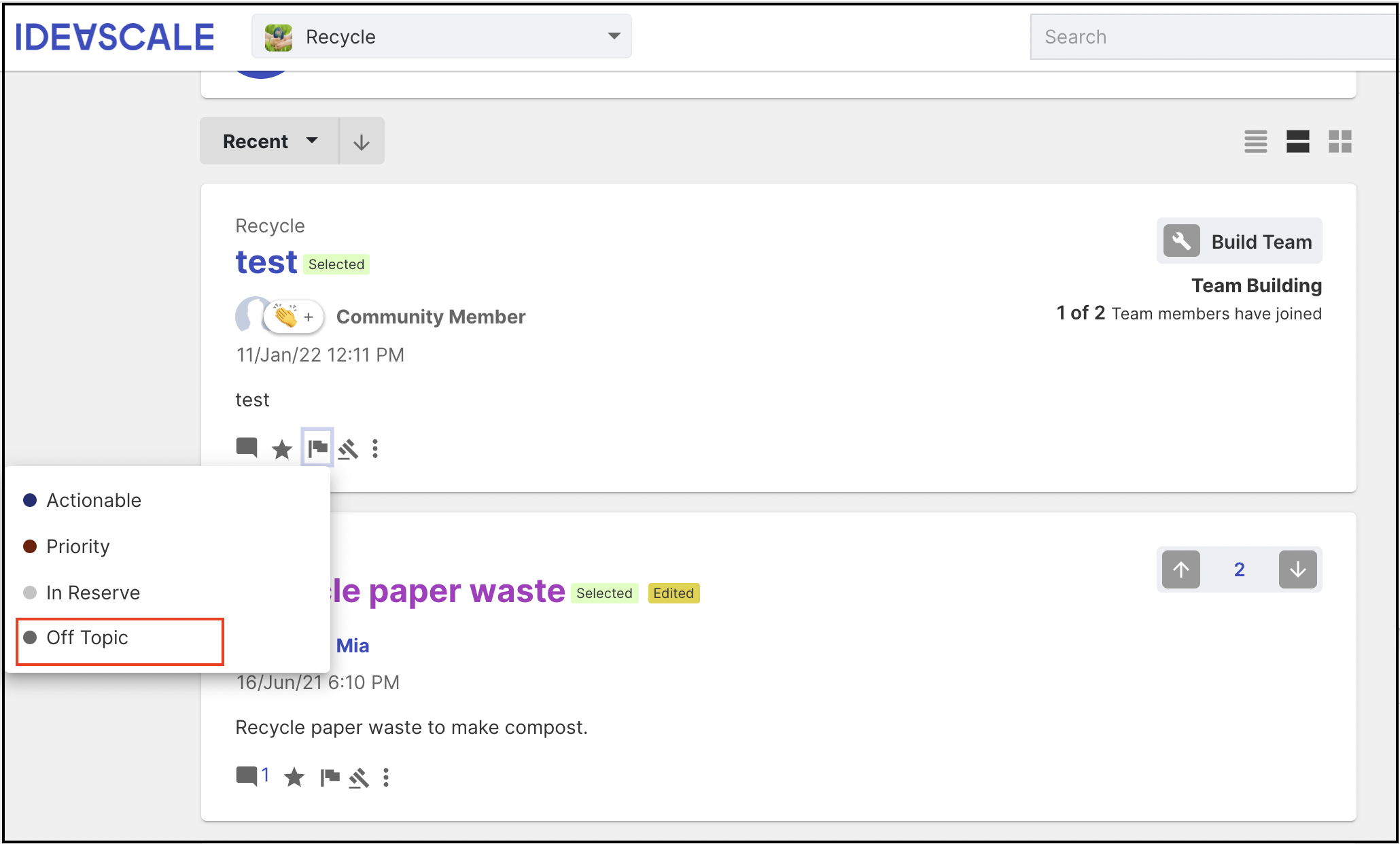 Idea submitter may be notified by idea status change email notification when Idea Stage change to Off-topic stage
Learn more about Custom Labels
Remove Off-topic label
To remove the idea from Off-topic, simply change the stage of the idea.

Last Updated: August 18, 2023