Released and Upcoming Releases
Released
Repositioned Idea views
Idea views were difficult to find as they were nestled within the action button area. We relocated idea views next to the idea number for easy access.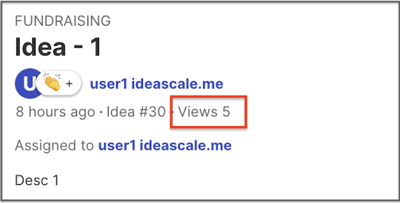 ---
Fund Stage - No Target Mode
As part of the introduction of Fund Stage - No Target Mode, we have made some changes to the existing settings. These changes are explained below to provide participants with a better understanding of the new process.

The Set Default Target Amount for all ideas in the Stage box was utilized to complete two actions:
For setting all ideas with the same default target amount, the Administrators entered a target funding amount here.
For each idea to have its own specific target amount, this section had to be left blank.


The Set Default Target Amount for all ideas in the Stage box is now updated with a drop-down showing 3 Target Type options

Set Default Target for all ideas - By selecting this option, the Admin will be prompted to input the target funding amount below. All the ideas in the Fund Stage will start with the same target amount.



Idea-Specific Targets - Previously, setting individual target amounts for ideas was not intuitive as it required leaving this space for the target amount blank. We have now improved this process by introducing the "Idea-Specific Targets" option, which users can select to set specific funding goals for their idea.

This replaces the previous method of leaving the target amount blank and provides a more user-friendly experience.

Participants who are permitted to Set and Edit targets will continue to do so from the Idea Detail page, just as before.


No Target - The "No Target" option allows participants to fund ideas without a designated target amount.

Ideas without a funding target will not display a progress bar that indicates the percentage of targets met.


Changes to the Idea Detail Page >> Activity
Screenshot of the Old Idea Detail page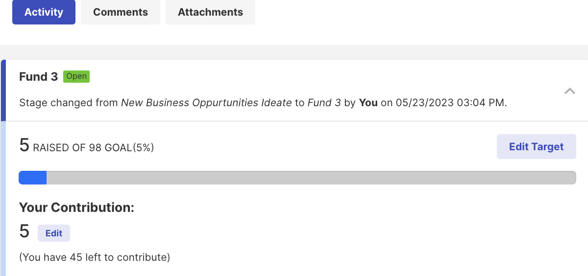 Screenshot of the New Idea Detail page
Note: The Idea Page has been updated with a new, cleaner UI, replacing the "Edit" button with a pencil icon. No changes have been made to the Functionality/Working.
---
A Timer for the Idea Submission End Date
The campaign-specific timer and idea submission timer will both be shown on the ideas page to provide participants with a clear indication of how long they have to submit ideas.
The idea submission timer will be active if an idea submission end date is specified in the campaign's idea submission stage.
---
UI Update: Refine Stage Single and Multiple Choice Fields
The UI for Refine Stage: single and multiple choice custom fields, will now be updated to match the UI for Idea Submission Single and multiple choice custom fields.
At present the Single and Multiple choice options have the old style of adding options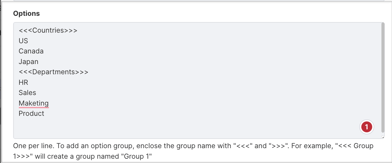 it would soon be updated to have the new style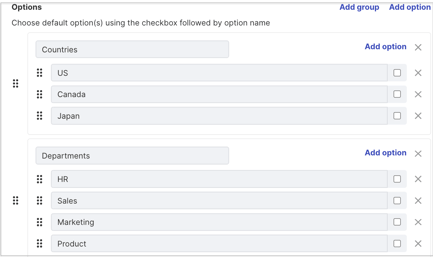 AI Image generation for campaign Logo and Campaign Featured Image.
Our AI-powered Campaign creation has been enhanced with the inclusion of AI assistance for creating Campaign Logos and Featured Images.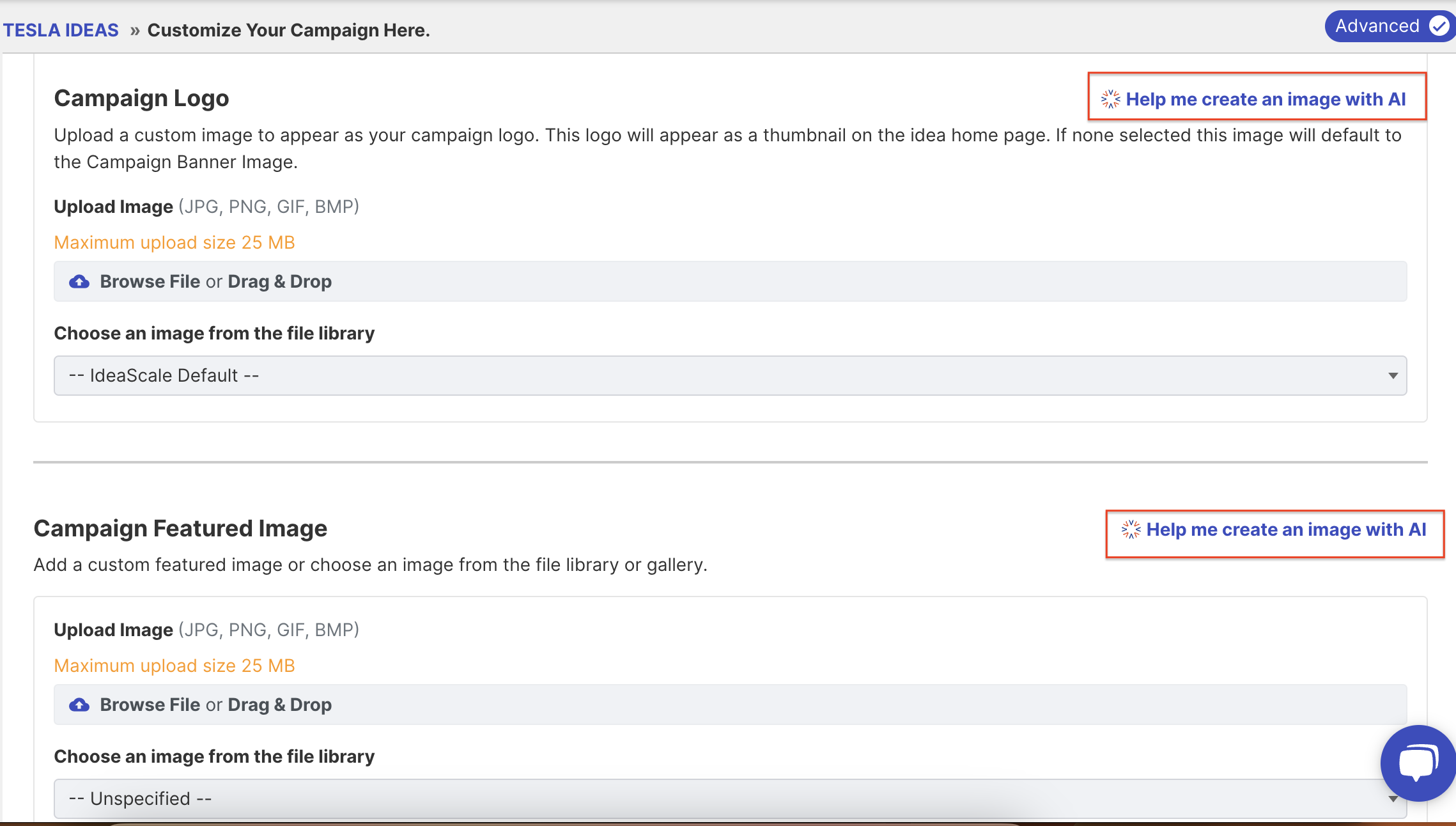 Note: This feature is only accessible for users who have purchased ChatGPT Integration.
---
Upcoming Releases
Automate Suggested Tags
When drafting your idea, our Idea Submission form will auto-populate top 5 "suggested tags" to insert into the tag section. Users will then have the option to choose which tags to include in their submission.
Mentions
We will enable @mention support in Idea/Refine custom fields that have a rich text editor. This will notify mentioned users directly and facilitate collaboration across our platform.
We are also adding a separate Mentions tab under the Bell Notification. The Mentions tab will provide a centralized location for users to view all of their mentions in one place. This will make it easier to keep track of conversations and ensure that important messages are not missed.
Recycle Bin ideas
The Recycle Bin stores deleted ideas, which can only be permanently removed by a moderator actively deleting them one by one or in bulk. If the moderator does not do this, the ideas will remain in the recycle bin indefinitely.
To ease the moderator's task of clearing the Recycle Bin, ideas residing in the bin for more than 30 days would be deleted automatically.

For user notification, upon moving an idea to the Recycle Bin, a pop-up message will appear, stating "Ideas placed in the Recycle Bin will be permanently erased after 30 days."

Additionally, global moderators will receive a weekly email reminder that includes a list of ideas in the Recycle Bin scheduled for deletion on a specific date.
Edit Mode >> Legacy Settings
Community Settings >> Legacy settings would be removed after June 25, 2023.
A list of Legacy settings relocated to the New Edit mode is available here: Relocated settings
File Type Restrictions
To ensure the security of our platform, our Sysops team has recommended limiting certain file extensions. For clients to upload these restricted files, they will need to have them whitelisted at the community or Account level, which can be done through SuperUser settings. This measure helps safeguard our system against potential threats and ensures the safety of our users.
Default Whitelisted extensions: .zip, css, pict, csv, pls, eps, ejs, midi, mid, webp, lz4, rep, fin, let, sib, gif, bmp, png, jpeg, jpg, ico, tiff, tif, svgz, svg, ttf, eot, woff, pdf, ps, docx, doc, pptx, ppt, pps, xlsx, xls, sxw, txt, mp4, m4v, ogg, ogv, m3u8, webmv, webm, flv, wmv, mpeg, mpg, mov, mp3, wav, m4a, oga, obj
Restricted Extensions: .otf, .swf, .odf, .odt, .ods, .stl, .stp, .rtf, .js, .sxc, .sxi.
NOTE: If a community already has files with any of the restricted extensions, they will not be affected. However, if they want to allow uploading file types that are restricted, they can contact Support or CSMs to request whitelisting of these extensions.
For eg, .zip is not included in the default whitelisted extensions list but if the client wants to allow the uploading of.zip file, he will have to request whitelisting .zip files