View your Community as an End User
Path: Settings Dropdown >> Display as Member
This feature was designed for administrators and moderators of the community to temporarily switch their view to that of a standard member. This feature makes it easy for administrators and moderators to preview the content of the community or of a campaign from the member's perspective. We think this will be especially helpful in the previewing of content before a campaign or community launches. To enable this toggle click your name on the top right of your screen and you will see the Display as Member option. To switch back, simply select the Restore Privileges, and full privileges are restored.
Please Note: if you log out while Display as Member is activated when you return you will still be viewing the community as a Member.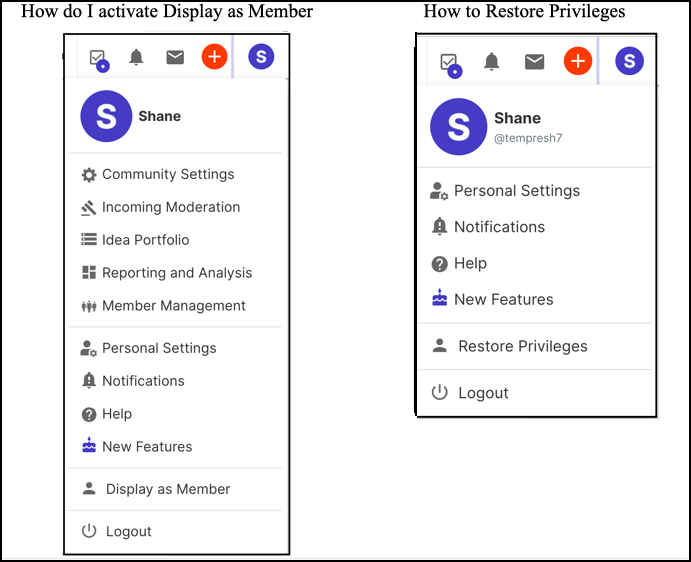 Once you have activated the Display as Member you will receive a message like the one displayed in the screenshot below.

Below is the screenshot of an idea taken when the Moderator has enabled Display as a Member. The moderate idea option (hammer icon) will not be displayed.