Simplify Admin Efforts with Regular Profile Field Checks
Path: Community Settings >> General Settings >> Community Info >> Member Profile Questions >> Edit >> Regularly Update or Confirm Field

Sometimes moderators need to update their member's profile fields when there are updates or outdated information. To reduce this hassle, we have the option for the administrator of the community to ask members to update their Member profile fields periodically.
Administrative Setting
The administrator can enable this option from Community Settings >> General Settings >> Community Info >> Member Profile Questions. Edit the desired Member profile question and enable Regularly Update or Confirm Field. Another option Require Confirmation of Profile Fields Every X Months will appear to specify the time interval (in months) when members will be asked to update or confirm their Member profile fields.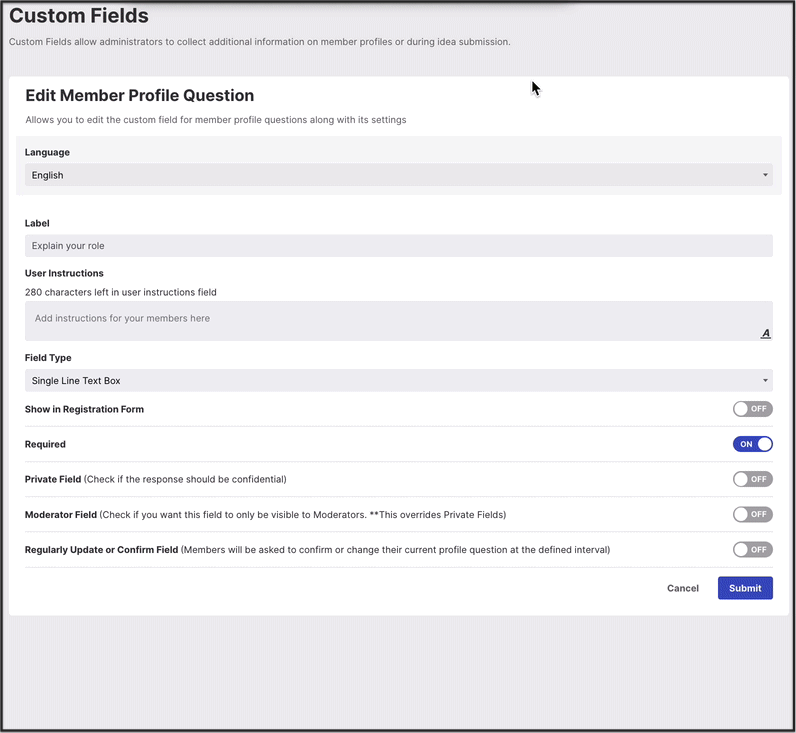 Member View
After the members' first login upon enabling this option by the administrator, a pop-up to update the Profile field will appear.
NOTE: The pop-up will continue to appear for 3 consecutive logins.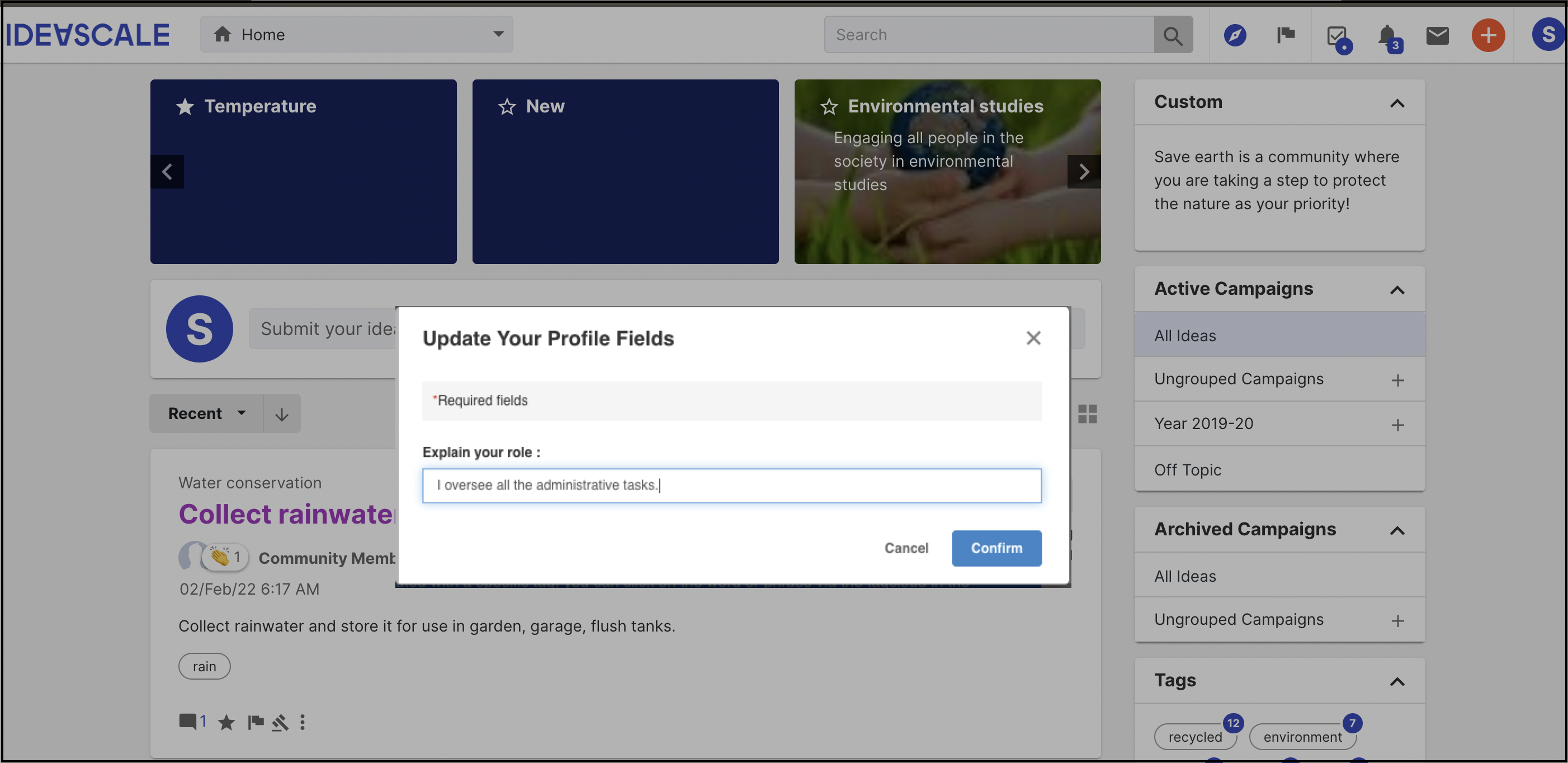 In case the member cancels this pop-up, a Profile action item will continue to appear in the Action Items Alert to be completed later.

Note: For SSO communities if the member profile attributes are being mapped and the Profile question fields are updated by the member, the answers updated by the member will prevail. That is, the system will ignore the SSO value and keep the member updated answers for the field.