Team Roles
Path: Community Settings >> Workflow >> Idea Teams >> Team Roles

This section helps administrators categorize idea teams towards roles that can be handled by specific positions. These team roles can help to achieve idea specific tasks in Idea Teams. It falls under Basic settings

In order to create a new team role, the administrator needs to create a name suggesting the team and a description for the role

Team Roles can be used in Build Stage. In order to get an effective Team and Roles, the administrator has to start by assigning the positions at the stage.
Path: Community Settings >> Workflow >> Stages >> Build Team
Team Roles assigned cannot be changed. A standard user can join the Team depending upon the positions given.
In order to assign members administrators could go to the idea detail page in the Team tab. The administrator is the only one who can edit the role of a specific team member, message a member, remove a member from the team or promote to the owner of the idea.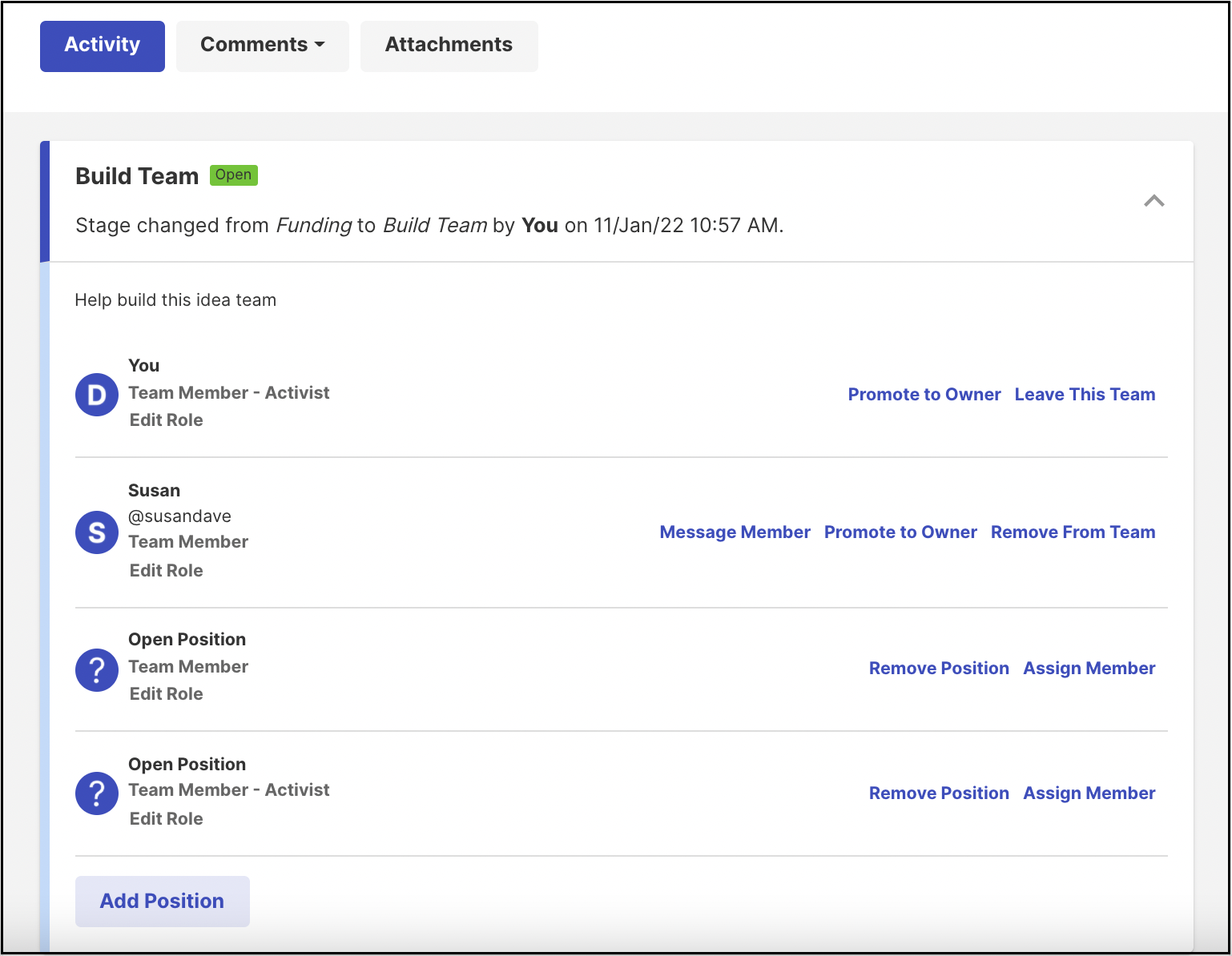 In the case of a standard user, the Idea Detail Page would be like the below screenshot.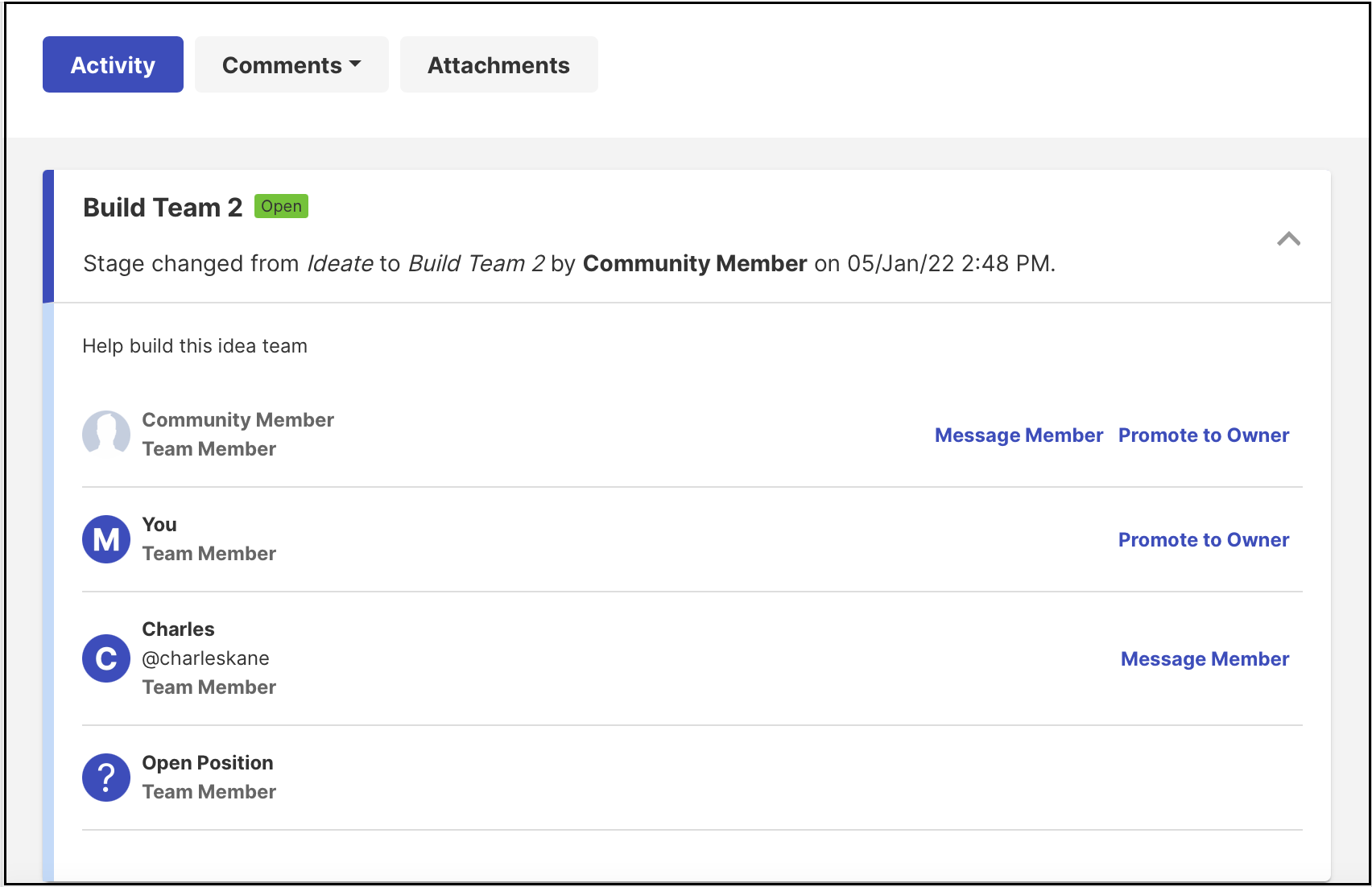 Did this answer your question?