Subscribing to campaigns
Steps to subscribe to campaigns
Subscribing to a Campaign allows the subscriber to remain updated on that specific campaign by receiving email notifications.

Email Notifications sent if subscribed to a campaign:
1. New Idea submitted to the campaign.
2. New comment submitted on an idea in the campaign.
3. Stage change of the ideas in the campaign.

Steps to subscribe/ unsubscribe campaign.

1) Click on the desired campaign. You will see Subscribe to the campaign link under the About Tab just below the Campaign Question / Challenge Statement. Click on this link to enable idea/comment notification for a specific campaign.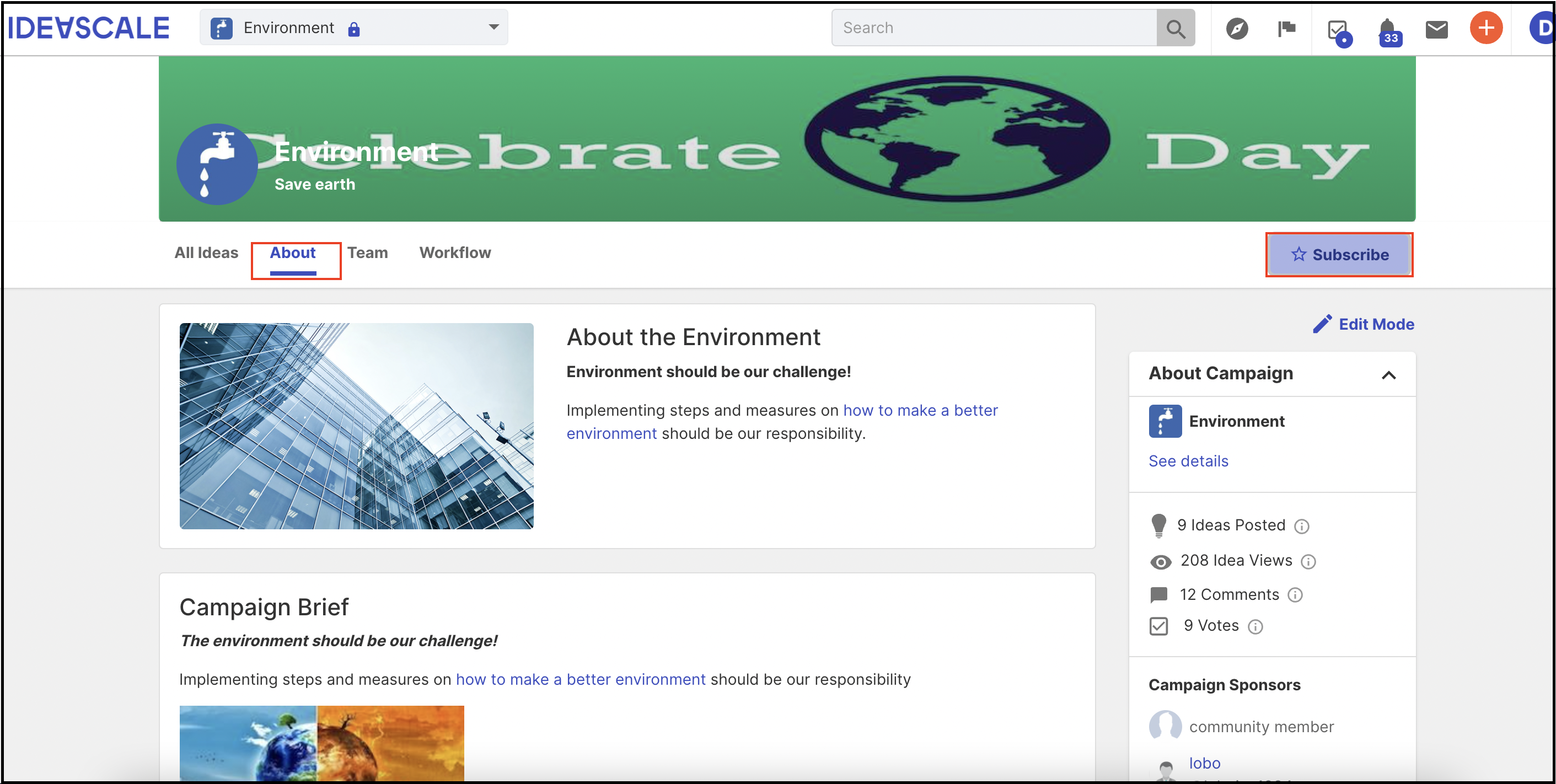 Another way to subscribe to the campaign is by clicking on the Star icon beside the campaign name which is visible when you are scrolling down a campaign page. Blue star indicates the campaign is subscribed.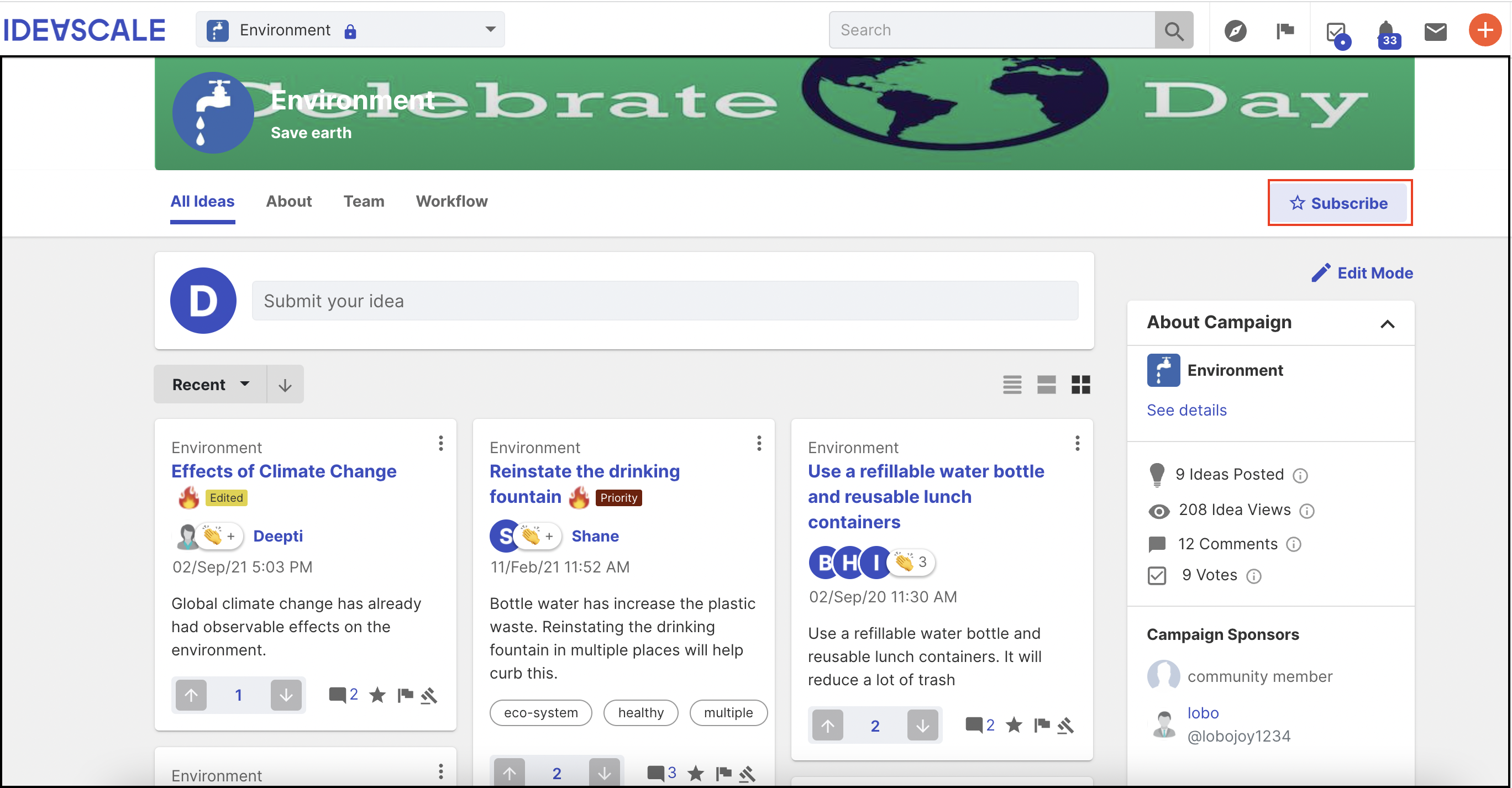 2) Subscribe campaign is like a toggle switch. Once the user subscribes to a campaign, they would see the Unsubscribe from the campaign option. Click on the unsubscribe link or click on the Blue star (unsubscribed will make it White) to stop idea/comment notification for a particular campaign.
Help article on campaign settings
Last Updated: July 25, 2023