Schedule Idea Data Export
Path and scheduling export for idea data
Path: Settings Dropdown >> Reports & Analysis >> Export data >> Schedule Idea Data Export

An administrator can perform a data export by scheduling them on a daily, weekly, or monthly basis. This report can be sent to an administrator or global moderator of the community only. All scheduled reports are sent at 8:00 AM PST.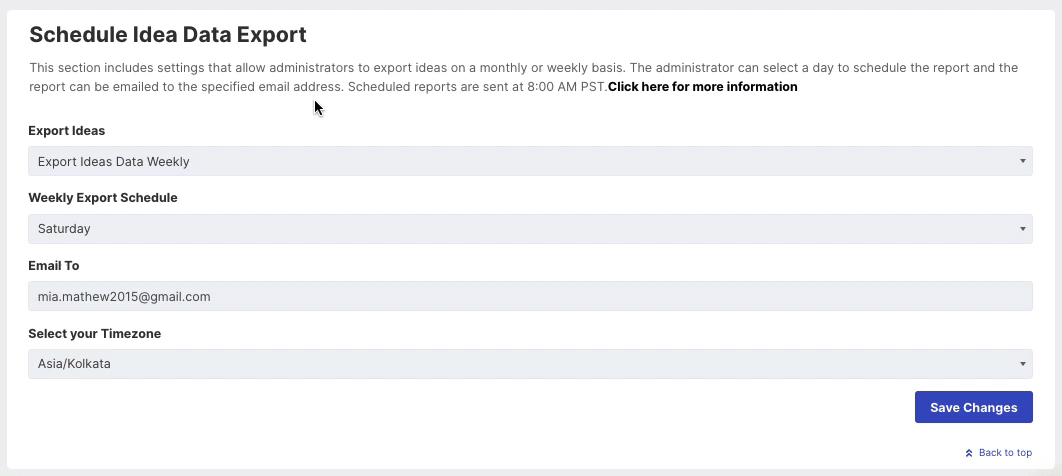 Export Ideas: Ideas can be exported once Daily, Weekly or Monthly. It can be disabled as well.
Weekly Export Schedule: This option is visible only if weekly is selected. Admin can select the day of the week to receive the Idea Data Export.
Email To: An email address of the admin or global moderator can be added here to receive this email. Only one email address can be entered.
Select your Timezone: Select timezone to see all the data in mentioned timezone.


Note: Schedule Idea Data export will only export ideas for that particular frequency set up by the administrator. These will not include all ideas - if there is no data from the selected period, the exported file will be blank.
Last Updated: September 17, 2023