Saved Reply in Incoming Moderation
How to Store Common Replies And Implement them on Ideas through Incoming Moderation Dashboard
Path: Settings Dropdown >> Incoming Moderation

The Incoming moderation dashboard has a unique feature of creating replies and saving it for repetitive use by the moderators for quick and accurate responses.

Moderator can add a saved reply by clicking on the down arrow visible in the comment box.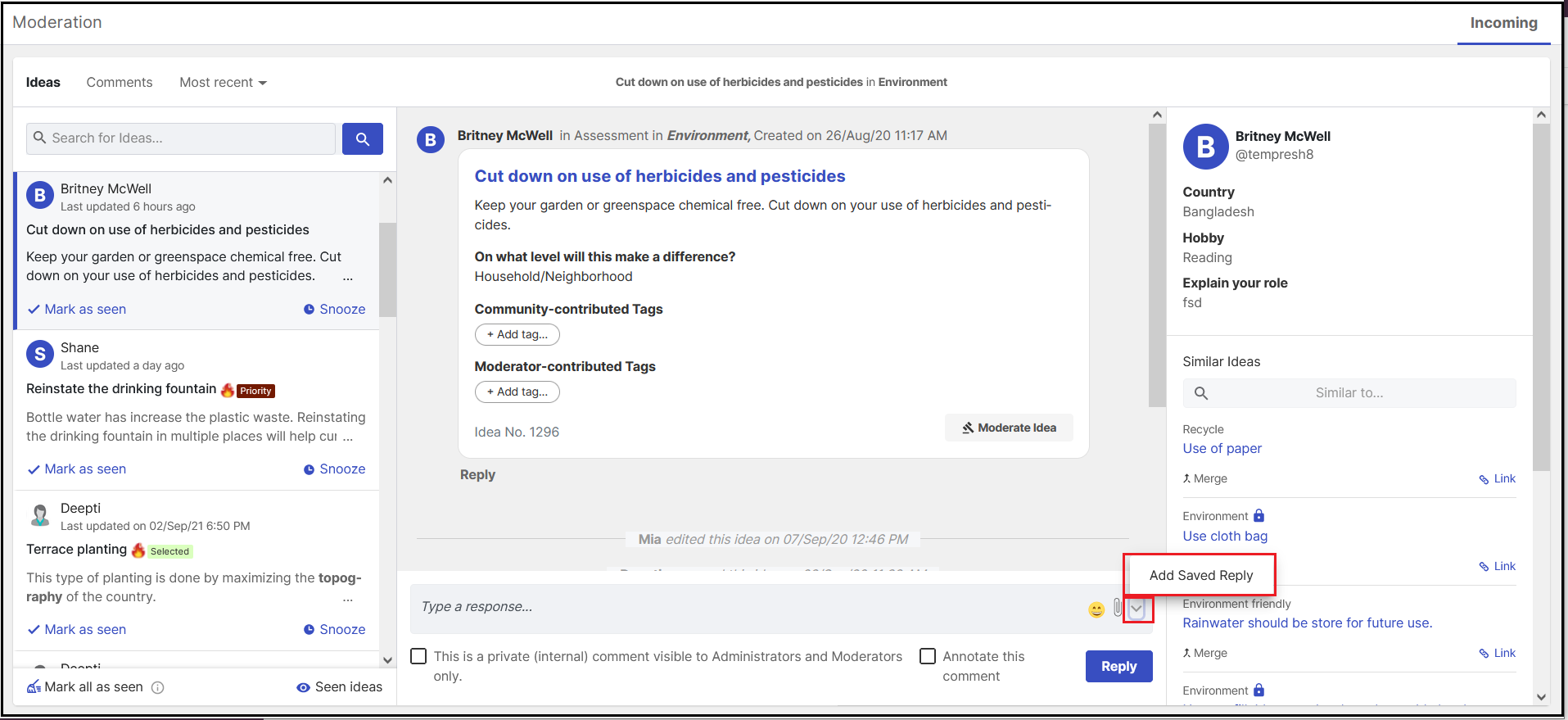 We also have a few default responses that are available in the system which can be edited or used as it is.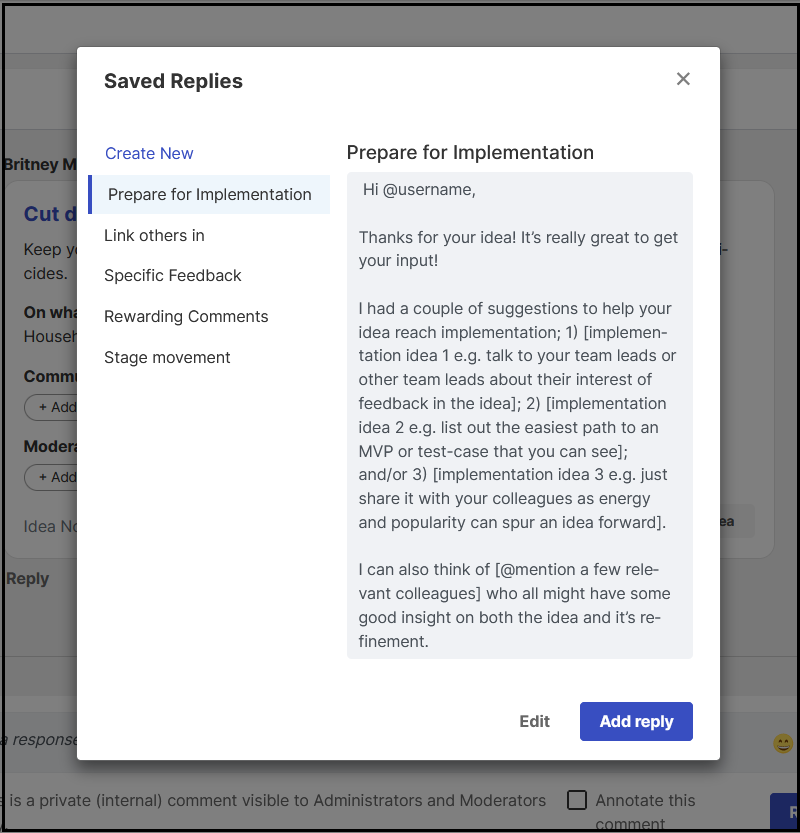 Moderators can always create new replies on the Incoming Moderation Dashboard by clicking on Create New.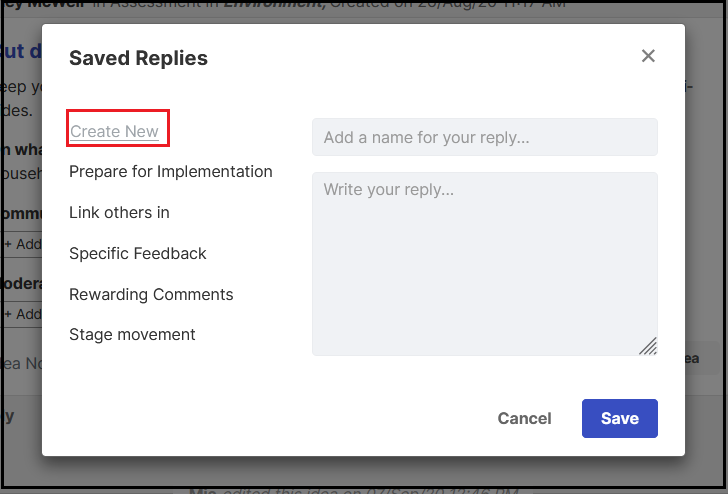 Creating a new Saved Reply is simple as it looks.
Click on create new link.

Add a title or name for the reply.

Type in the message that you would like to be saved.

Click on the "Save" button.
In the below screenshot, More Details is the Saved Reply the moderator has created.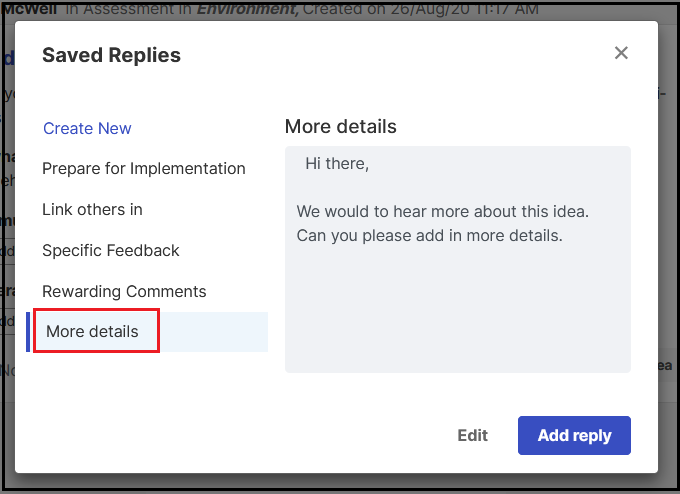 Next time you would like to use a saved reply, click on Add Saved reply option, select the Saved replies of your choice and click on Add reply button. Moderator can also add in more words or messages in the same reply if desired by clicking on Edit.
To delete a saved reply, click on the Edit link and the Delete button will appear on the left.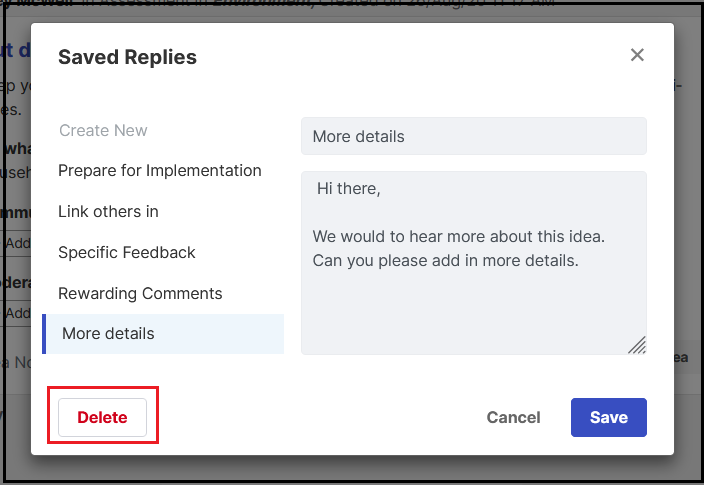 Last Updated: August 11, 2023