Printing for Community Collaboration and Documentation
The Print Idea feature allows community members to export individual ideas or a selection of ideas in a well-formatted document that can be easily printed for workshops or shared with executives.
To access this feature, click on the "More" (...) button on any idea.
You can also 3d Print the attachments in the ideas. The supported printing templates are .OBJ, .STL, and .STP.

Homepage grid view: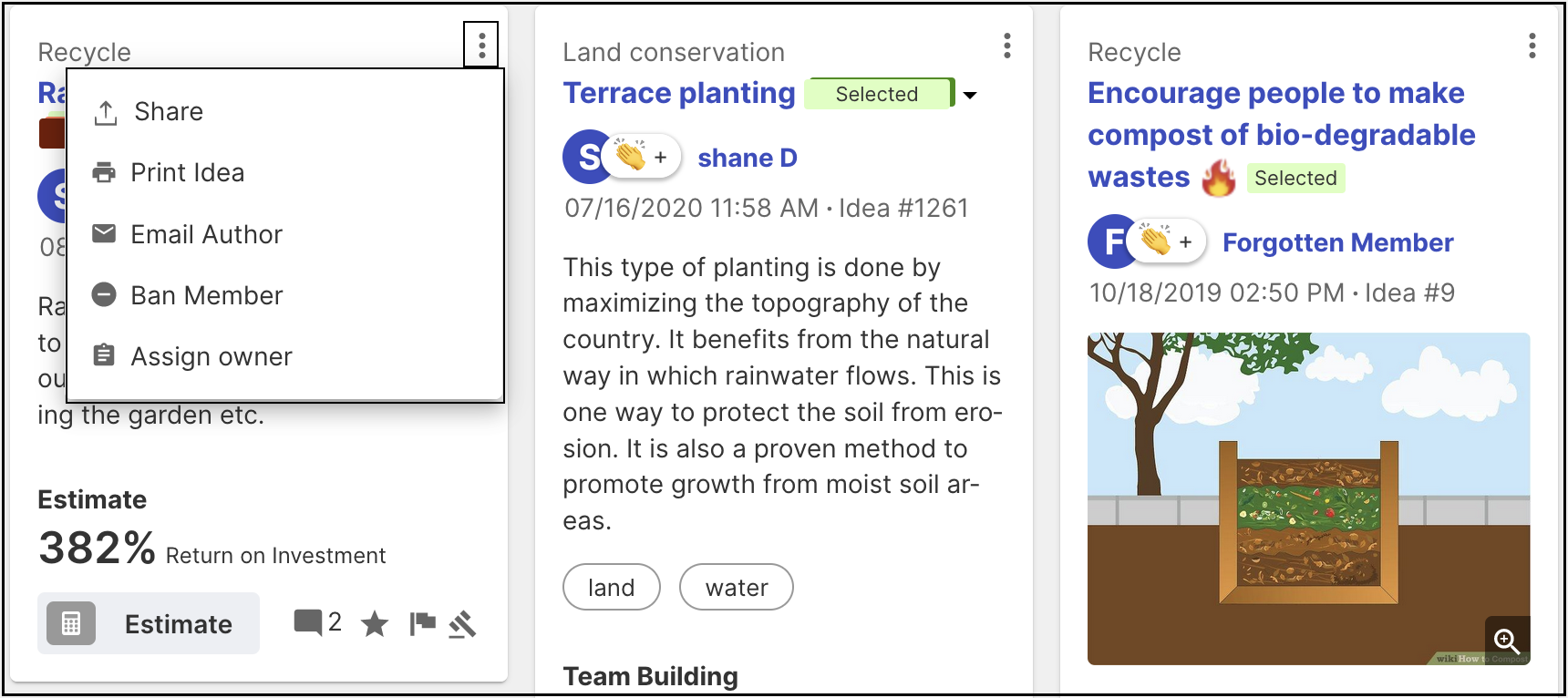 Homepage list view: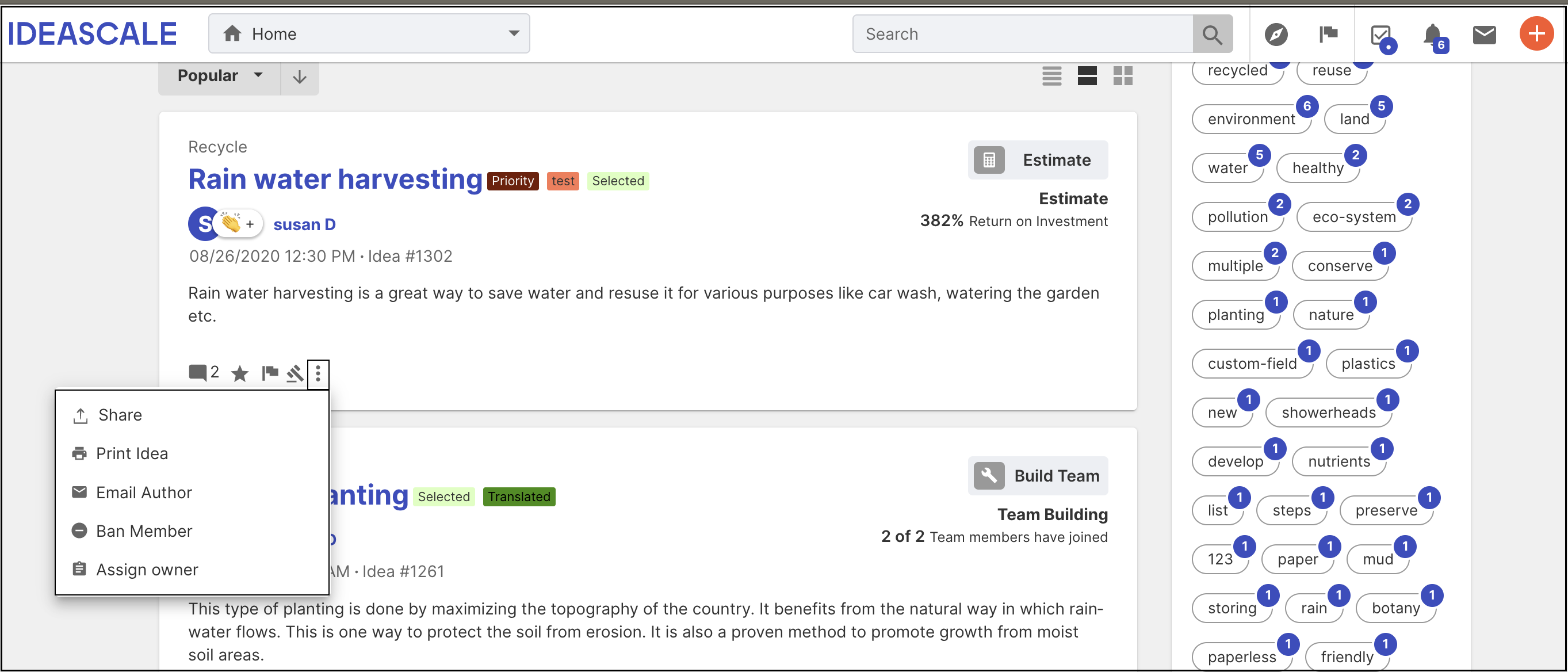 The idea will export to a PDF format with a QR code on the upper right-hand corner of the page. This unique QR code will bring the user back to the idea detail in the app when scanned. There is a blank space for notes, sketching, and brainstorming on each printed idea.
For any attachments that don't render in-line (PDFs, Excel or Word docs, etc.) there is also a QR code that will link you directly to the attachment.
Pro Tip: there's a built-in QR reader into all iOS (Camera) and Android (Google Lens) devices. Give it a try!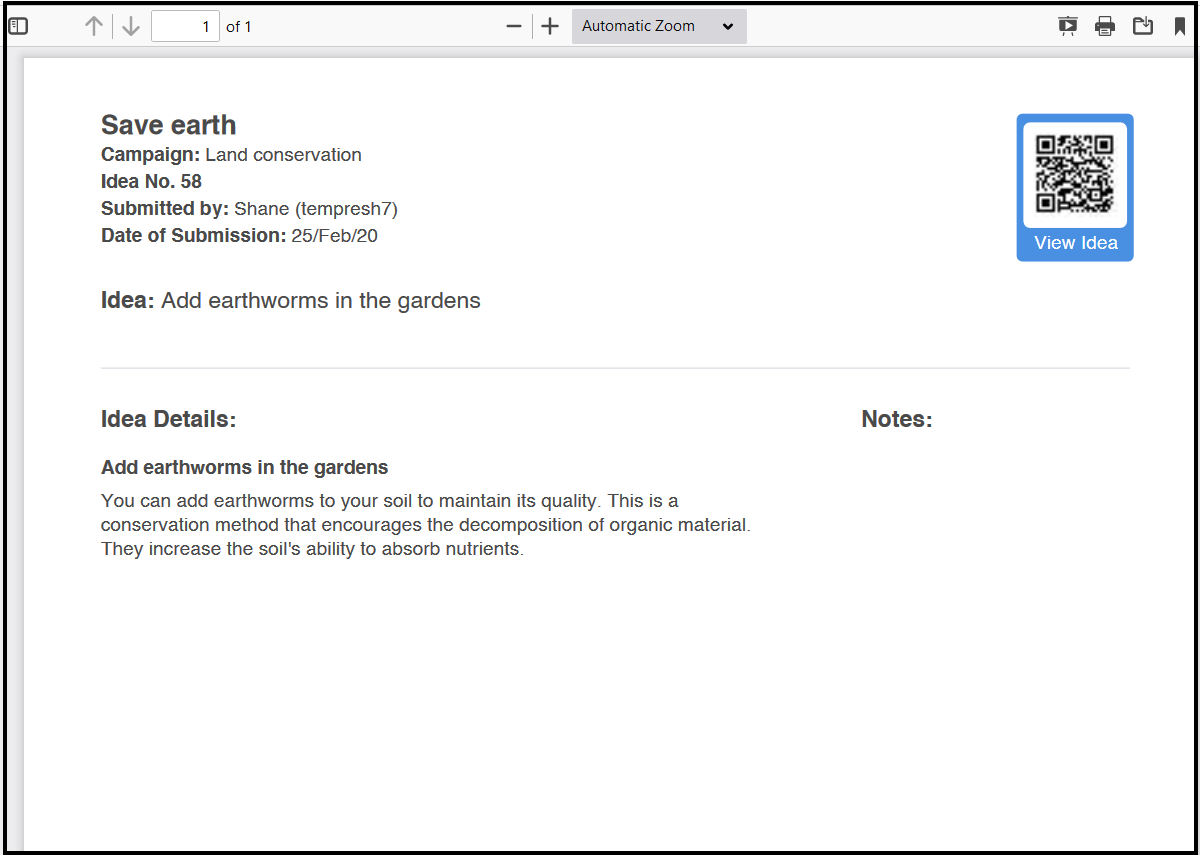 Moderators can also print multiple ideas from the Moderation Dashboard >> Idea Portfolio Search the campaign name, select multiple ideas then go to the action for the Print option.
Each idea will be displayed on one page and will have a blank space at the bottom of the idea.
Note: You can print only 20 ideas at a time.


Printing is an option given but please remember to think of the environment.