Streamlining Idea Tagging: Utilizing Predefined Tag
Path: Community Settings >> Customization >> Tag Settings >> Predefined Tags

Predefined tags allow administrators to specify a predefined list of words that community members can select as a tag for an idea. The administrator of the community can list all the words in General Tag List to be set as predefined tags. Predefined tags can be single words or multiple words. For eg: Co-operation, Bio-degradable. Multiple words should be separated with a "hyphen" to be used as tags.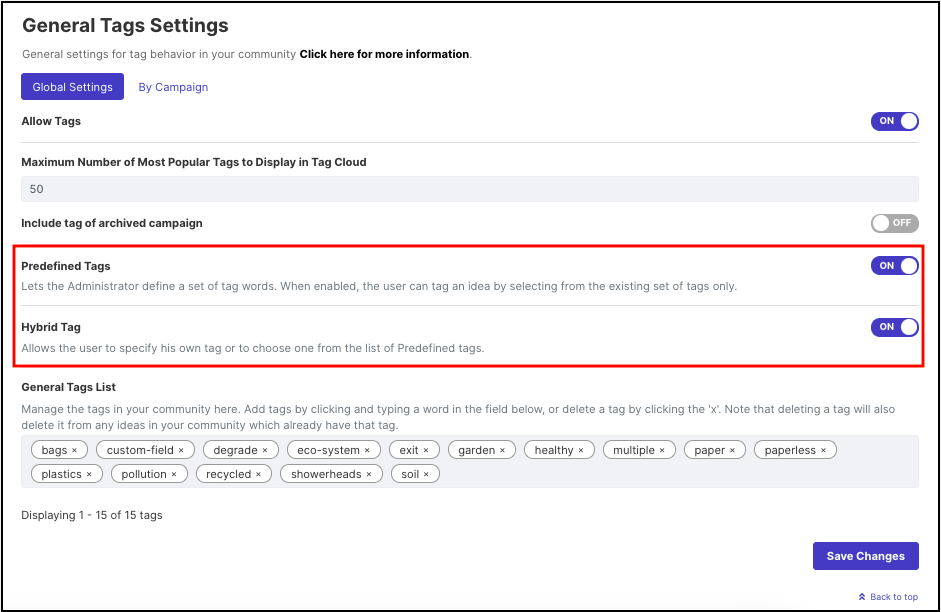 1. Predefined Tags : The administrator may want community members to tag ideas, choosing from the valid list of words he has predefined as tags. When predefined tags are enabled the users have the ability to only select a tag-word from the existing list.
The predefined tags in the Idea Submission form are displayed along with the suggested tags.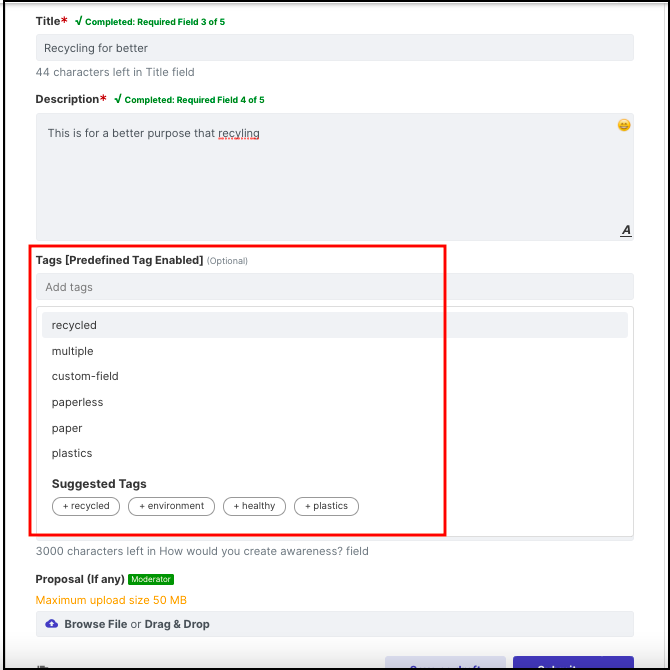 This is how the predefined list appears on the idea details page along with the suggested tags.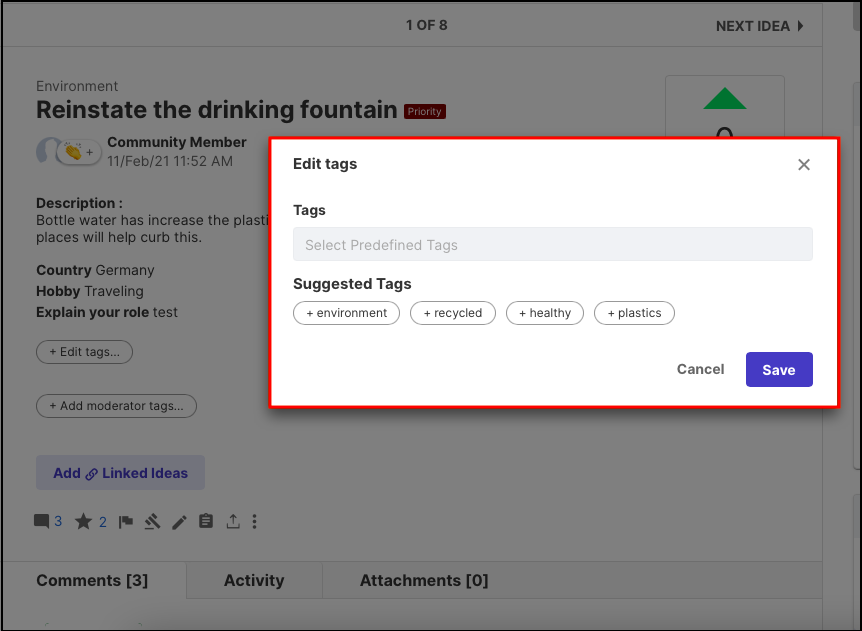 Selecting Predefined tags in Incoming moderation: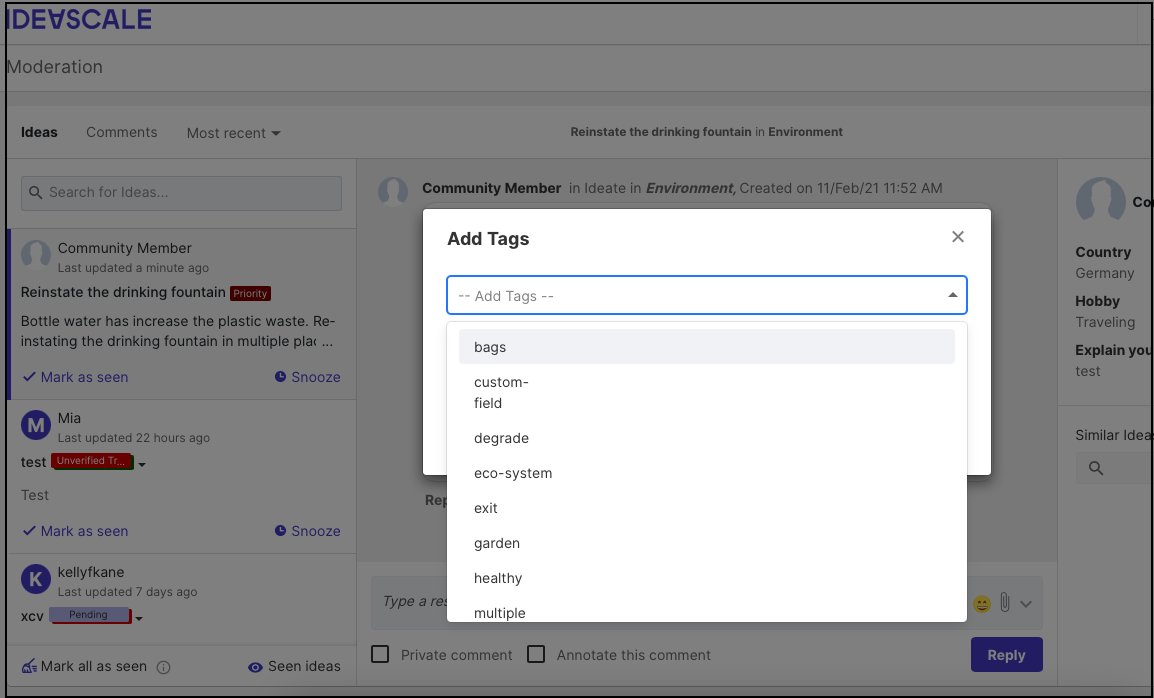 Selecting Predefined tags along with suggested tags in Idea Portfolio



2. Hybrid Tags: The administrator predefines the tag words for the members but at times the member may not be able to find an appropriate word to tag his idea in the list of predefined tags and may want to add a new tag-word to the existing list of tags. Hybrid Tags allow this flexibility.

Administrator can also bulk upload tags. See the following help article on how to achieve it:
Bulk Import Tags