An Overview Of Power BI Integration
NotePath: Community Settings >> Integration >> App Directory >> Power BI

Power BI is a Business Analytics tool created by Microsoft, where customers can create their own custom reports. If your community administrators are interested in creating their own Custom Dashboard or Visuals charts using the IdeaScale community data, they can now achieve it by creating custom visual charts on Microsoft Power BI Desktop. We have created a Microsoft-recommended secured connector, which can be installed only on Microsoft machines and utilize the Power BI Desktop app.

How to integrate and set up Power BI?
There are 2 parts to complete Power BI setup and use the connector:
Enabling Power BI integration from your IdeaScale community's App Directory

https://help.ideascale.com/knowledge/power-bi-desktop-app-connector

Installing Power BI setup file by Microsoft

https://help.ideascale.com/knowledge/power-bi-setup

Pre-requisite to use Power BI:
Before you can sign in to IdeaScale Analytics (Beta), you must have an Ideascale account with administrator permissions within the Ideascale community so that you can install and pull data.

To publish your Power BI report with your peers, you need to have administrator permission to share reports.

What are the benefits of using IdeaScale Power BI Integration?
Initially, you do not require a Power BI license to create custom visuals on the Power BI Desktop. Simply download and install Power BI Desktop from the Power BI website to your Microsoft machine.

Along with IdeaScale live community internal data, you can also load external data using an Excel file.

Once you are ready to share the completed report, only at that time are you required to log in to your Power BI active license credentials, so that you can Publish the report with your peers who already have a Power BI account.
Data from the IdeaScale community on Power BI appears as shown in the screenshots below:
Campaigns Page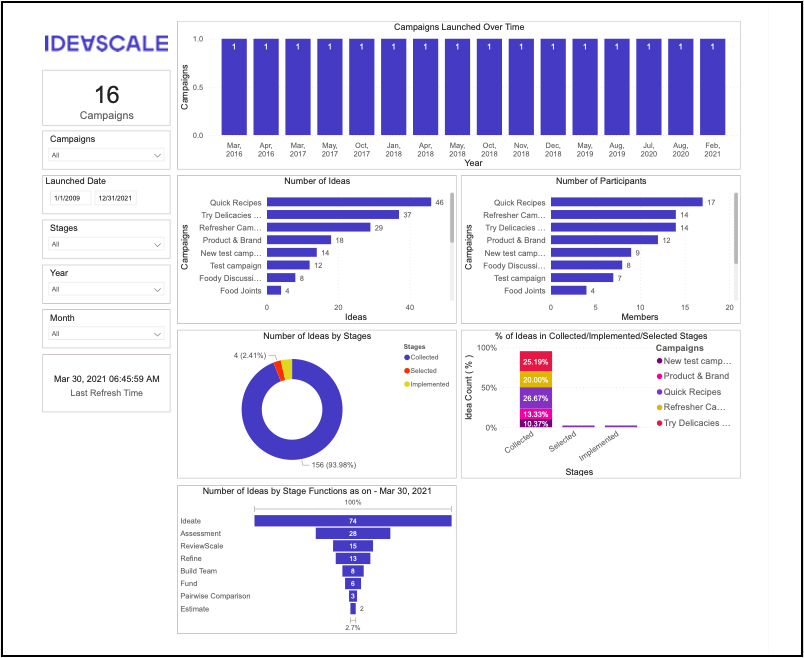 Ideas Page: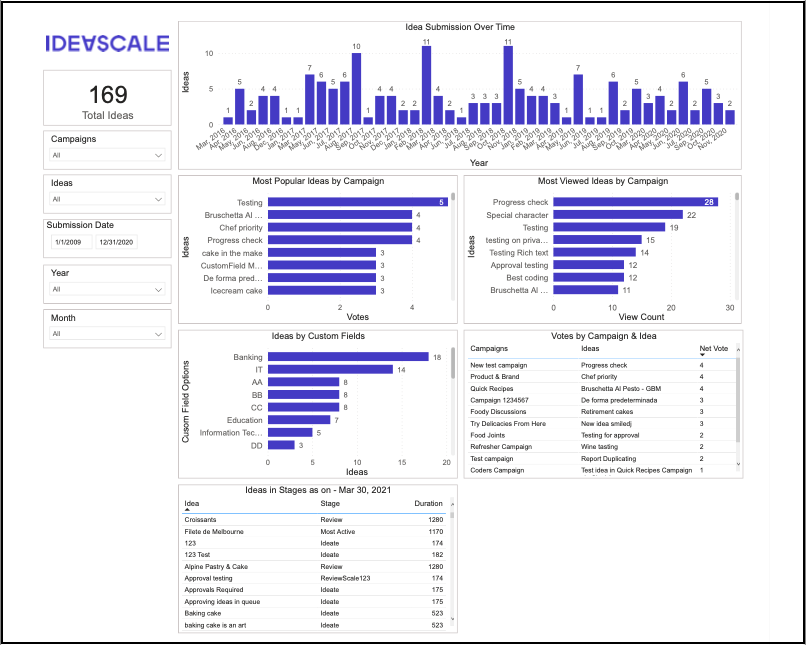 Members Page: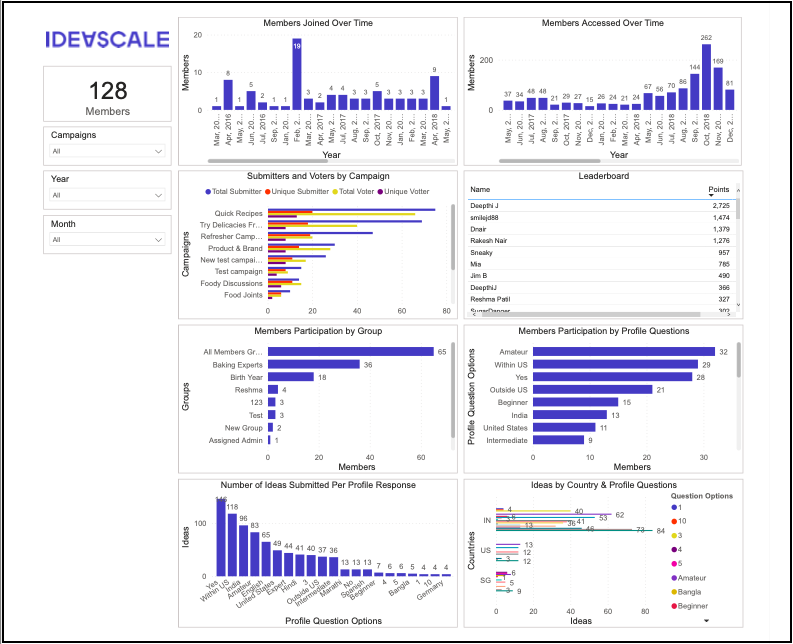 Note: Total member number includes Banned and Merged Members, which are not included in the Member number on the IdeaScale Reporting Dashboard
Regions Page: