My Ideas Tab
Details about the tabs under My ideas tab
Path: Profile >> My Ideas Tab

The member of the community can click on his profile icon to see the My Ideas tab. This will display two filters one with the below dropdown which can be also filtered by Recent, Popular and Trending.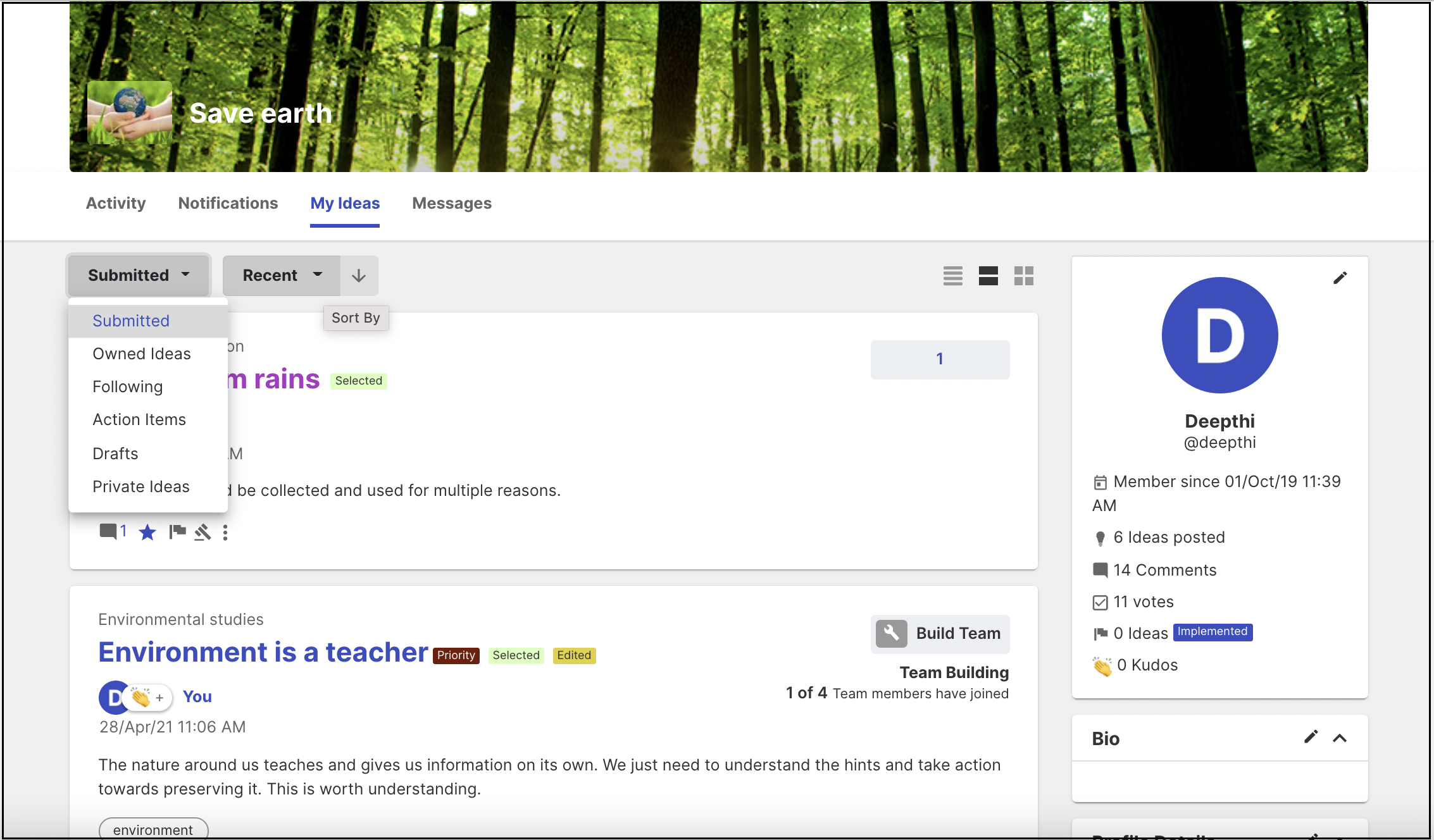 Submitted: All ideas submitted by a member will be displayed under this sub-tab.
Owned Ideas: Ideas for which the member is assigned as an idea owner will be visible in this one.
Idea Teams: If a member is assigned as a team member for any idea, it will be shown in this sub-tab.
Following: If the member is following certain ideas, they are visible under this sub-tab.
Action Items: Any ideas which require the member's action like ideas in the review stage, contributions in the fund stage, etc. would show in this sub-tab.
My Drafts: This contains all the ideas that have been saved as drafts by the member.
Private Ideas: Ideas that are privately submitted will be displayed under this sub-tab visible only to administrators, moderators, and selected authorized group members.
Help article on Private Ideas