Idea movement in recycle bin
The members of the community can now move their ideas to recycle bin and out of it as and when they feel the need for them. The idea submitter will be able to move ideas to recycle bin only from stages where they can be edited.
Moving idea to Recycle bin
In order to move an idea to recycle bin click on the pencil icon to edit the idea and you should be able to see a recycle bin icon at the bottom of the idea submission form.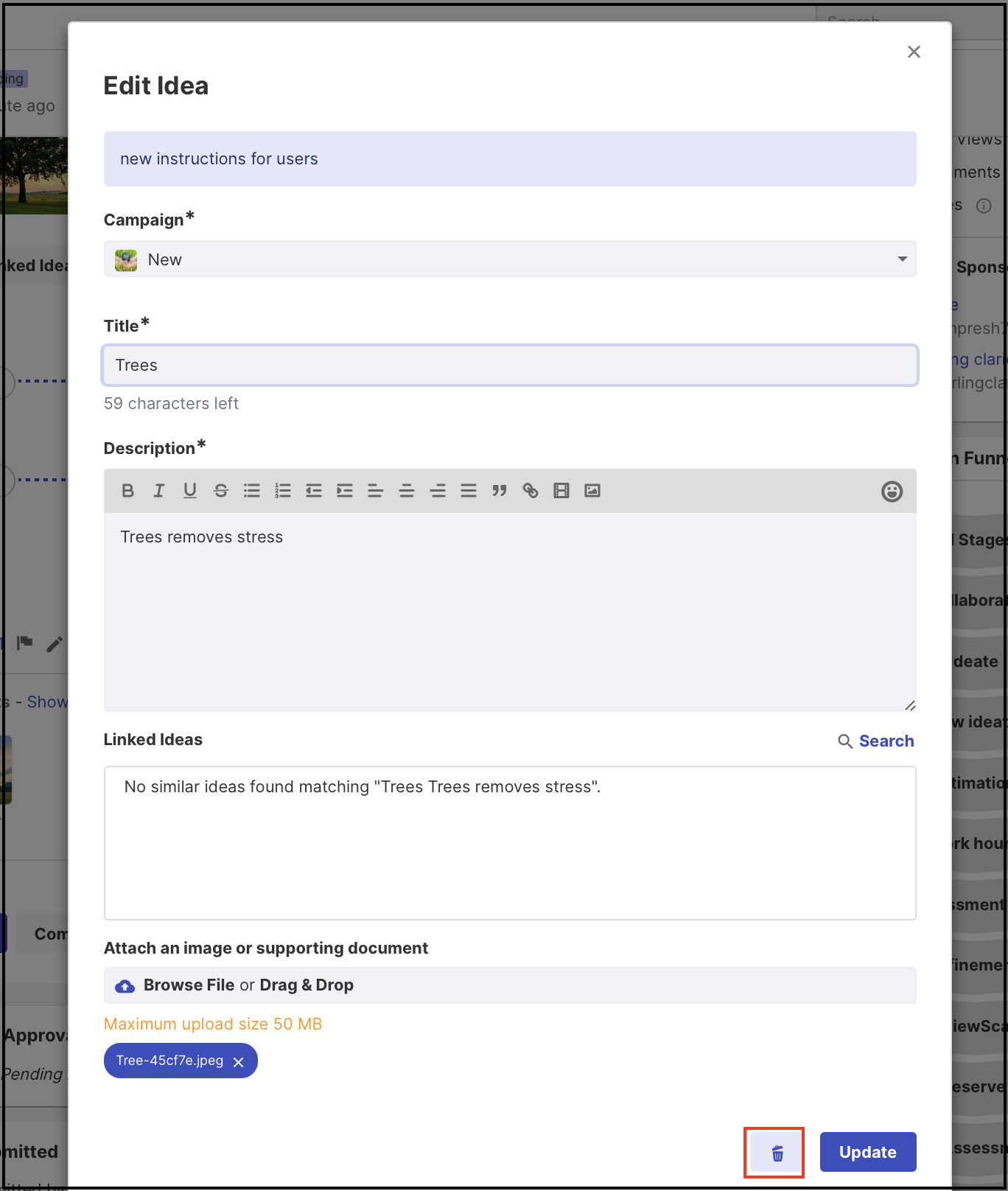 Clicking on the dustbin icon will move the idea to recycle bin as shown in the below image.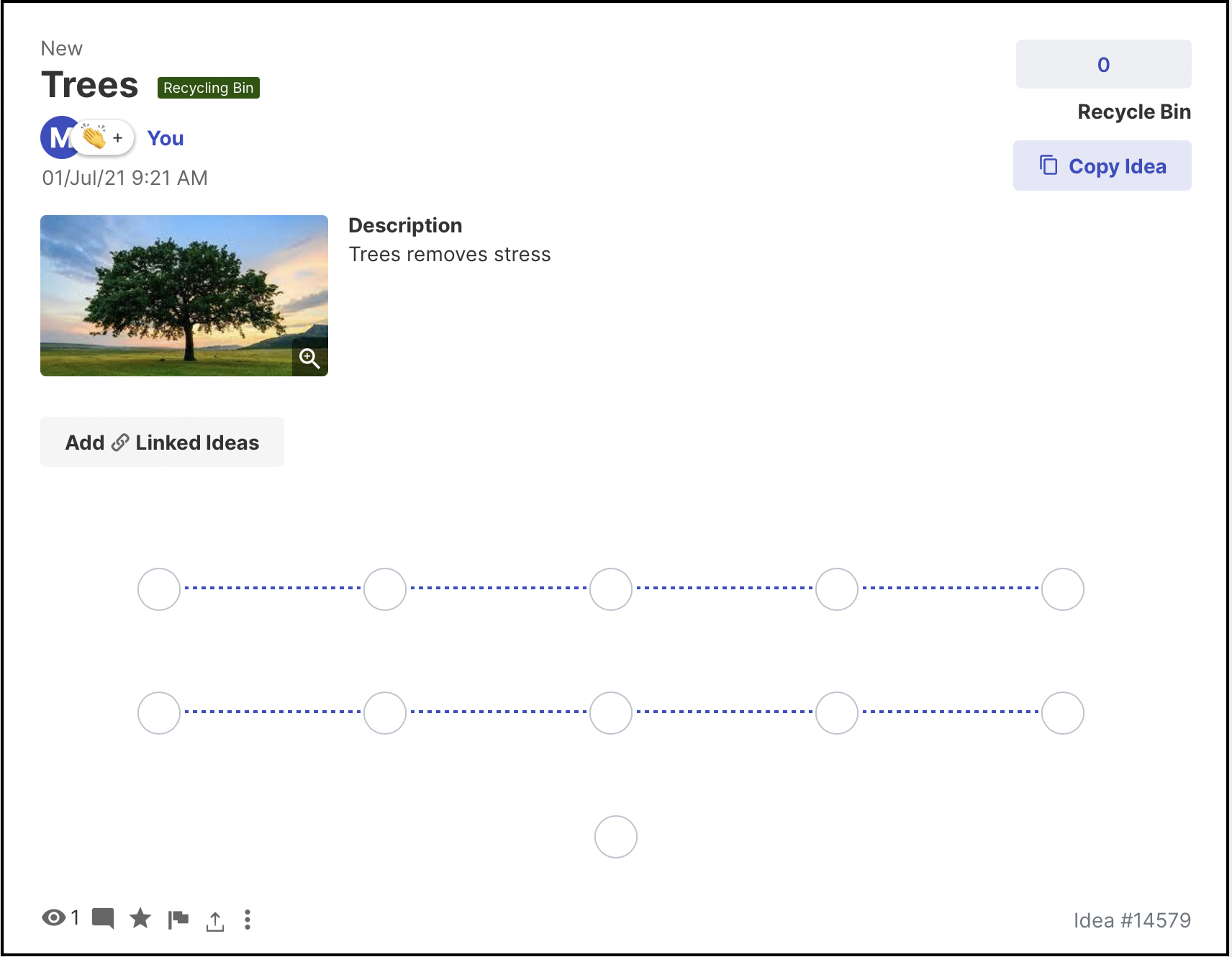 The number above the word Recycle bin denotes the value of that idea in the specific stage.
Moving idea out from Recycle bin
In order to move back the idea from recycle bin, you would need to click on the Copy idea button which will open up the idea submission form all you need to do is click on the Copy button and the idea will be moved out from the Recycle bin.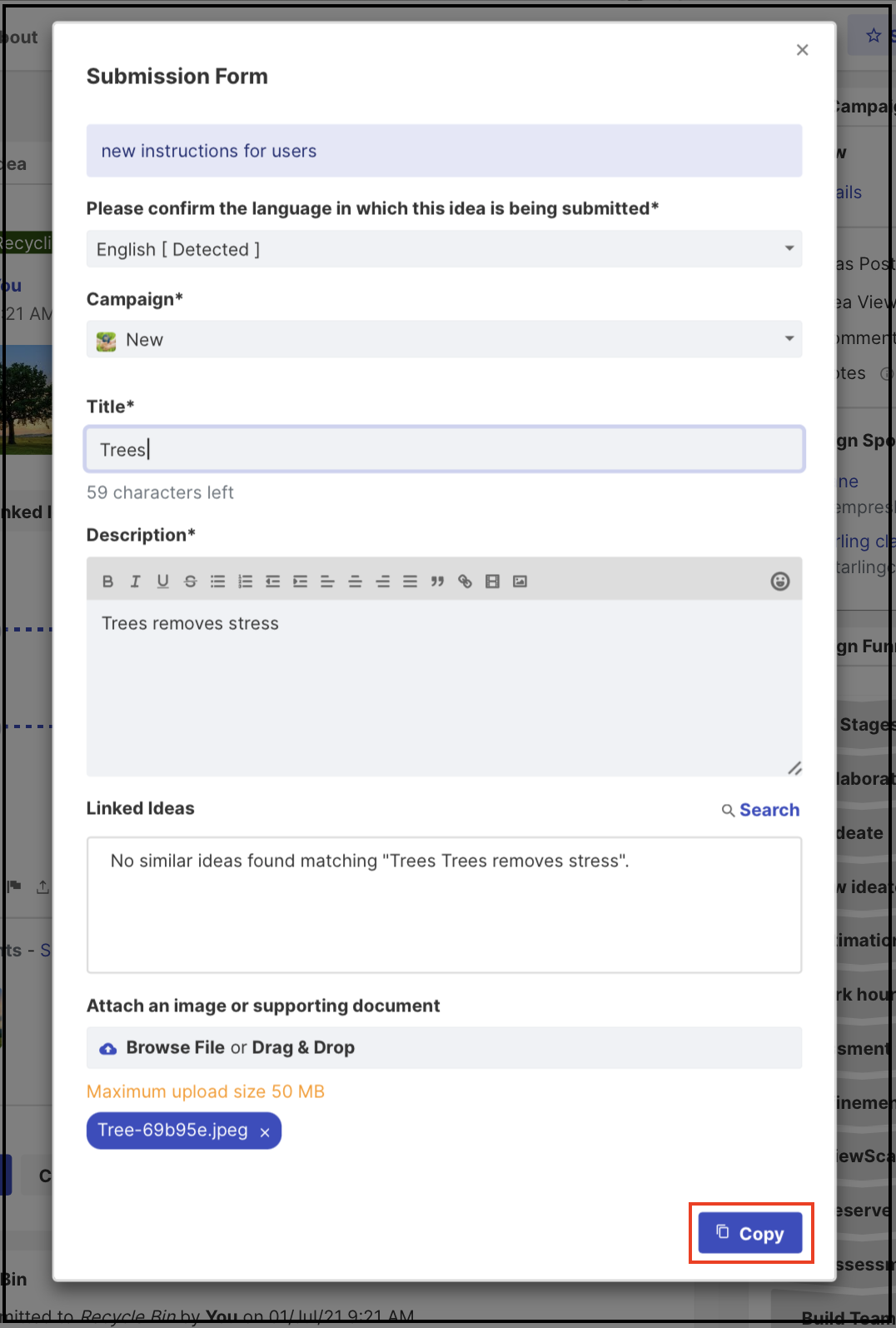 Few things of note when moving ideas in and out of recycle bin:
If the idea submitter is a moderator they can easily choose the Delete option or move the ideas to Recycle bin by using the Change Stage option from the dropdown.

All the idea comments, votes and stage activities will be preserved even though the idea is moved to recycle bin.

The idea submitter can always find the ideas they have moved to recycle bin from My Profile >> My Ideas tab

The ideas can be moved to recycle bin only if the ideas is editable by the idea submitter.