All about moderator tags
Path: Community Settings >> Customization >> Tags Settings >> Moderator Tags
Moderator tags are part of Basic settings. They are primarily used for private communication about ideas between Moderators and Reviewers. These predefined tags are only available and visible to Moderators.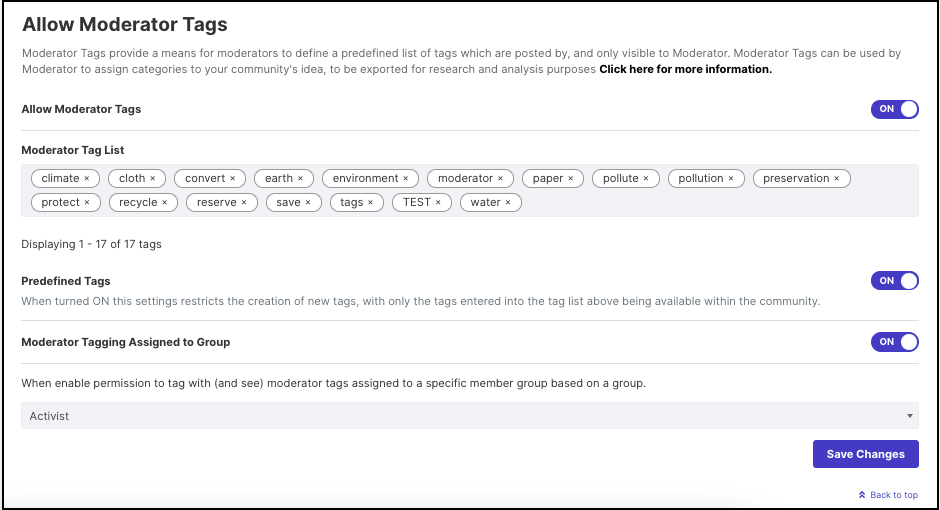 Moderator Tags: When enabled, The Administrator can define the tags list on the Admin panel, similar to the predefined tags feature.

Moderator Tag List: The Administrator, either manually enter the tag words in the Moderator Tag List or may bulk upload Moderator tags. The uploaded tag words would be visible in the Moderator Tag List.

Help Article: https://help.ideascale.com/knowledge/bulk-import-tags

Predefined Tags: Enabling predefined tags will restrict any moderator from creating new tags and will have to use tags listed in the moderator tag list only

Moderator Tagging Assigned to Group: When turned ON, the Administrator can choose a group, who will be the group of members apart from the moderators, who can view and use the Moderator Tags on ideas.

Moderators can tag the ideas from the idea detail page or incoming moderation dashboard by clicking on the words [Add Moderator Tags]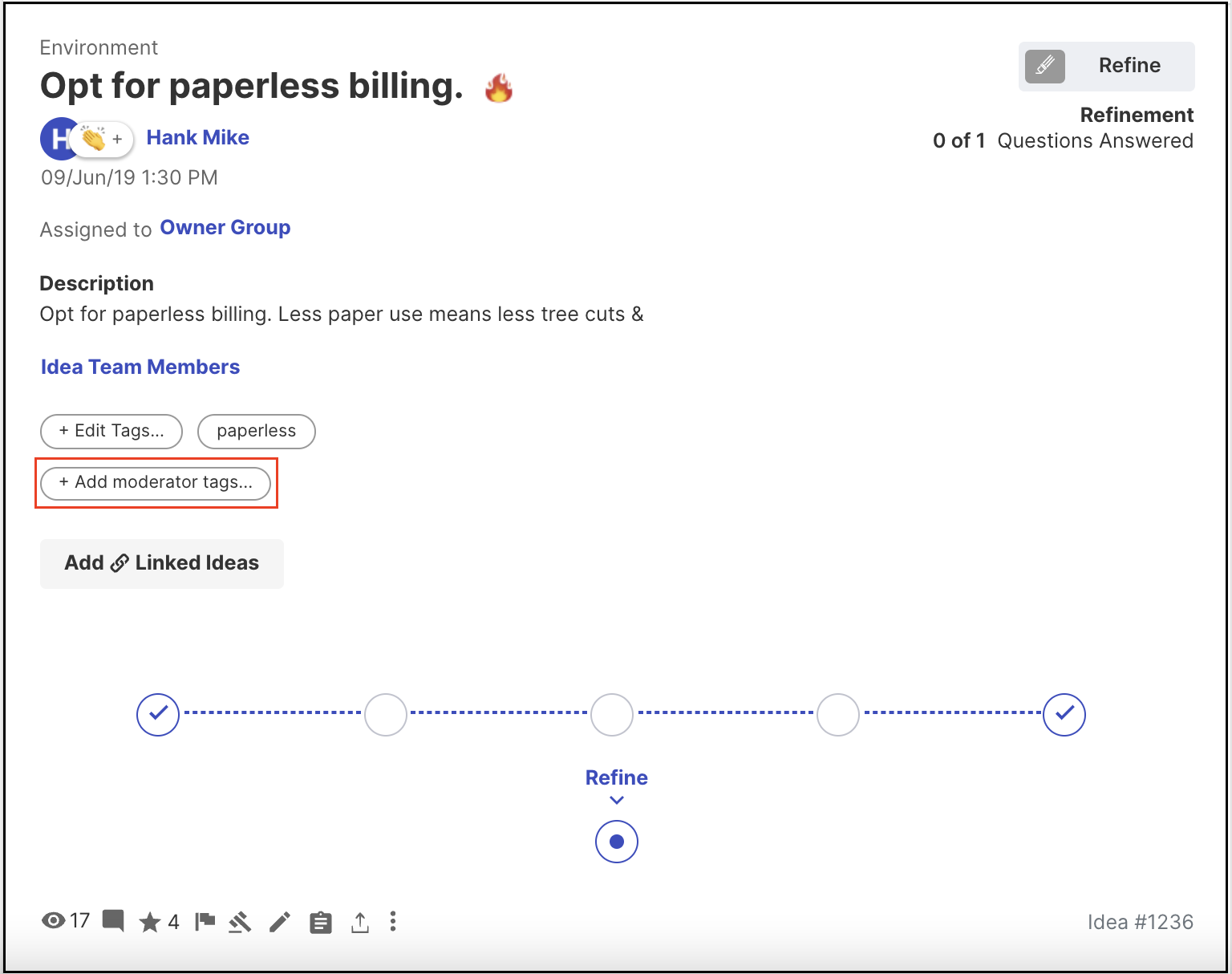 On the idea detail page, the Moderator tags appear separately.
Admins or moderators can add more moderator tags by clicking on the Add Moderator Tags link, however, if we have Predefined Tags enabled then it would restrict adding in new tags.

Standard users cannot view Add Moderator tags link.

The moderator tags would be visible only on Idea Detail Page.

Clicking on the moderator tags allow you to search all the ideas tagged by the same moderator tags.

You can also subscribe and unsubscribe to moderator tags by clicking on the specific tag from the Idea Detail page which will bring a Subscribe to this Tag link displayed above the idea. Unsubscribe option will appear on any tags to which you have already been subscribed.