July 2022 Release Notes The latest and greatest from your favorite ice cream scoopers/software developers. 🍦💻 Erik Siebert
These product updates are a result of external client feedback and internal feedback from employees at IdeaScale. Thanks to ideas.ideascale.com, user interviews, testing, and ongoing design and development, these changes will improve the overall Member, Moderator, and Administrator experience.

As always - your feedback fuels our direction, please let us know what you think.
Online Innovation Learning
We are excited to introduce our online learning pilot. Until October 1, 2022 you and your colleagues will all have free and unlimited access to 2 innovation courses and a wealth of articles and research.
Creative Thinking Course (45 min): Learn how to nurture your imagination and unlock your creative potential

Inspiring Innovation Course (30 min): Learn how to develop valuable ideas and present them in a persuasive manner

Innovation Knowledge Center: Search and discover thought leadership articles and resources on a wide variety of interesting innovation topics.

How does it work?
From the sidebar, click on "Get Started" which will take you to Teachable, our hosting site for the courses. To enroll in the courses for free you and your colleagues will need to apply the coupon code LEARN22. To access the Innovation Knowledge Center, click on "Start Exploring" which will take you to InnovationManagement.se and its amazing library of resources. From there you can investigate innovation topics of interest. I want to encourage everyone to take advantage of this professional development opportunity to learn insightful principles and helpful practices for producing positive change.

Why is this important?
Building confidence and skills increases the likelihood of innovation success for idea submitters, project teams, and the organization as a whole.
What does it look like?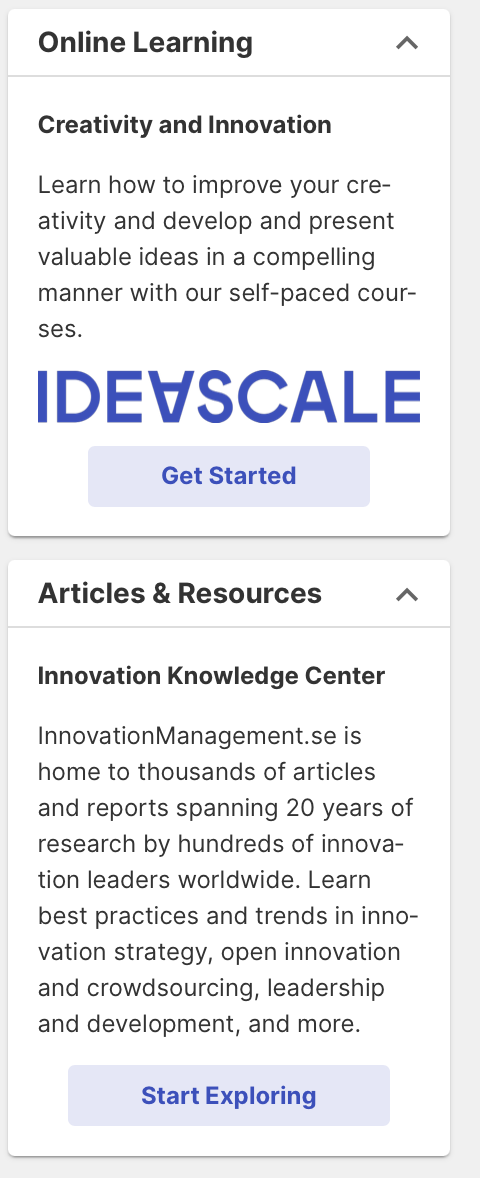 When will this be released?
This feature is available now in your Sidebar. You will have free (use coupon code LEARN22) unlimited access during the pilot period which ends October 1, 2022.
Microsoft Teams Integration
We have a new Microsoft Teams integration that we think you are going to love. You can now connect your IdeaScale community to your organization's Teams workspace. We are hearing from many clients that their members are spending much of their working days in Teams. This integration will let your members submit ideas, vote, get notifications, and updates on campaigns all directly from Teams.

A few key features for Members:
Submit Ideas from any text within Teams

Search for Ideas and Campaigns within Teams

Receive IdeaScale community notifications directly in Teams

Subscribe to Trending Ideas Digest

Campaign Updates

View IdeaScale Profile Card
A few key features for Moderators:
Share a campaign or idea card within a Channel

Tie a Teams Channel and IdeaScale Campaign together for better visibility

Receive IdeaScale Alerts directly in Teams

Why is this important?
We recognize that Teams users are spending hours of their day within Teams. We want OUR members to be able to benefit from using both services by bringing key IdeaScale features directly into Teams. One important feature is one that allows Moderators to share Campaign cards to help promote throughout their Teams channels.
How Does it work?
In Teams you'll need an IdeaScale Administrator to find IdeaScale in the Teams Apps page. Follow the prompts to connect the community and the Team workspace. From there Members need to interact with any of the IdeaScale cards in order to connect their community and Team.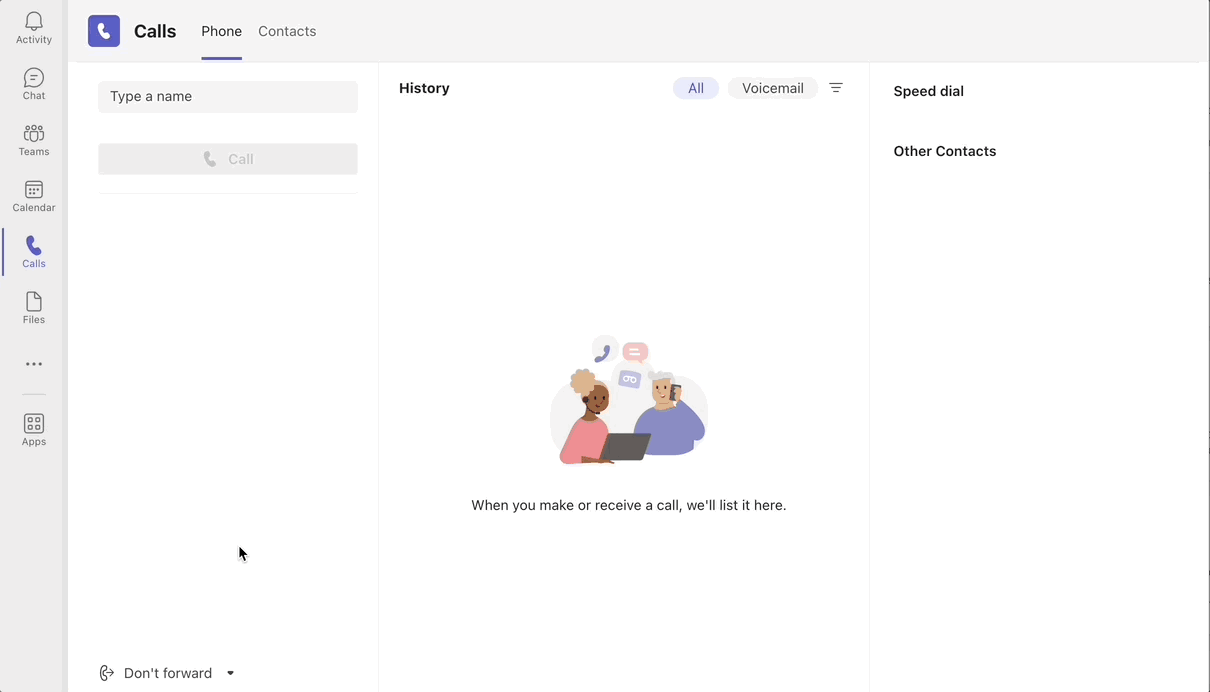 Full details here: Microsoft Teams Integration V2
What does this look like?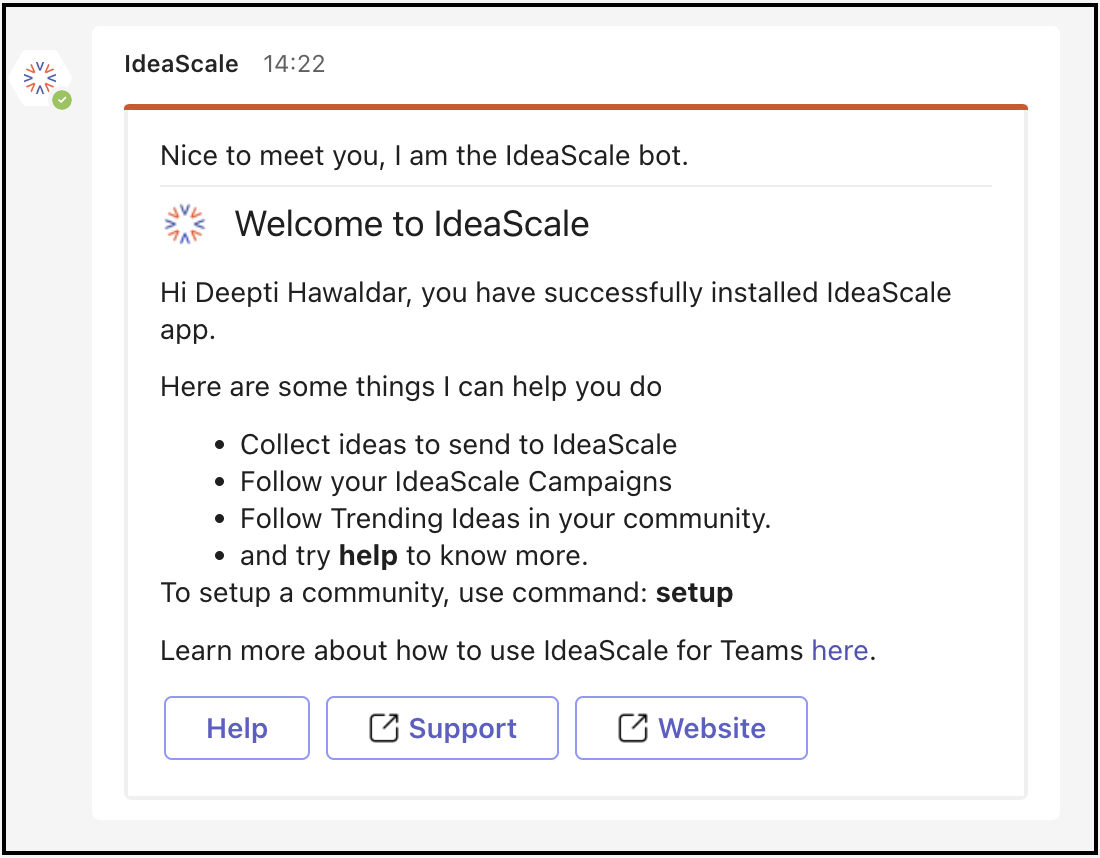 Searching for an Idea or Campaign to share.

Submitting an idea from existing text in Teams: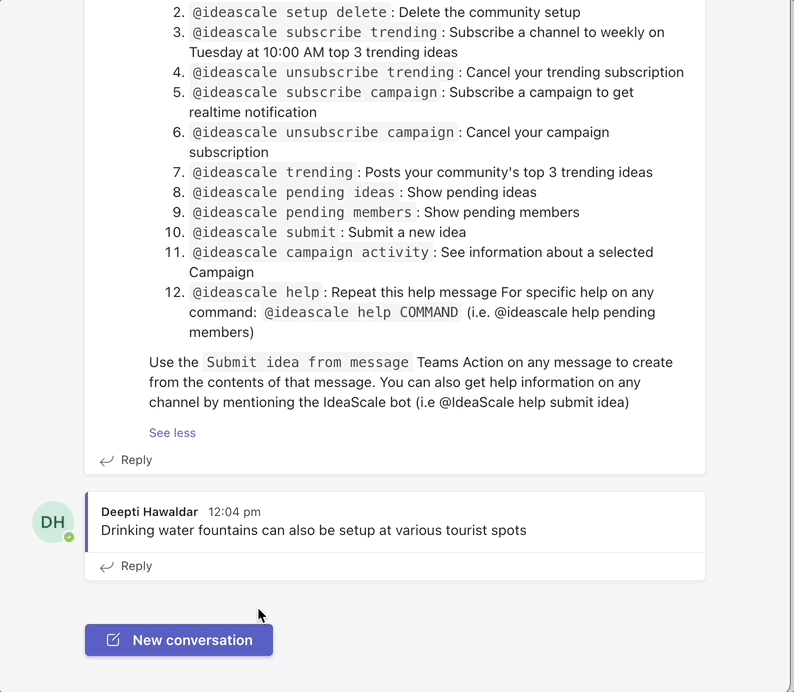 What do I need to do to make this work in my community today/when it is released?
Exact date is dependent on Microsoft but we are expecting to have this fully available in early August.
Landing Page Templates
We are very excited to reveal our new Landing Pages update. We've introduced three brand new landing templates to utilize and most importantly we have now made landing pages self-serve.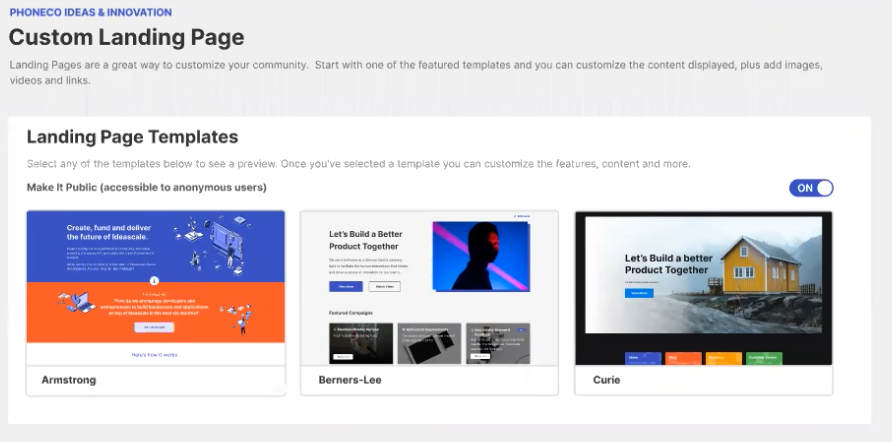 Why is this important?
We think this is a big ease of use improvement. As an important follow up to last year's Lucido project, we have added the ability for Administrators to edit their own landing pages, without the burden of knowing CSS or HTML. This will allow Admins to make changes as frequently as they like. Additionally we think the new designs are big enhancement.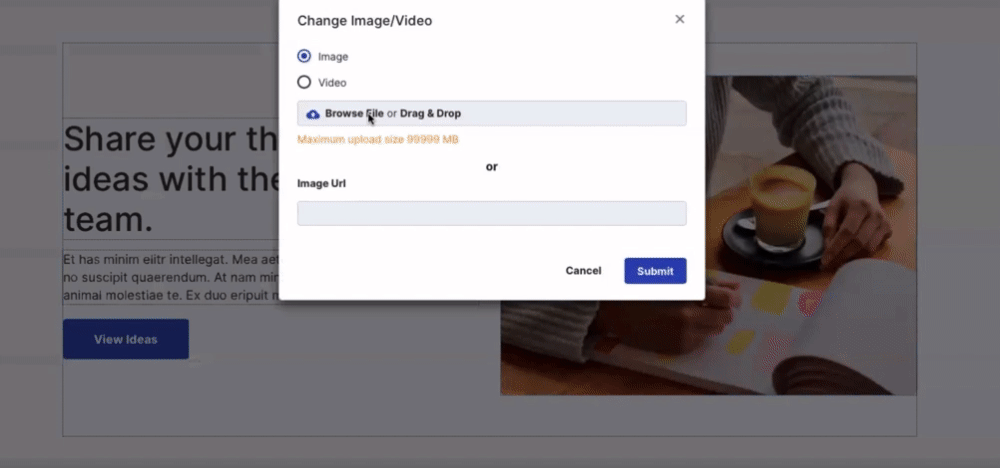 How does it work?
Any Administrator in your community can configure a new landing page by going to the Landing Page gallery (Community Settings>Customization>Landing Pages). Once a template has been selected, the text, imagery and modules can be customized. After you've completed your draft you can opt to Publish to your page to your community whenever you are ready for your audience to see.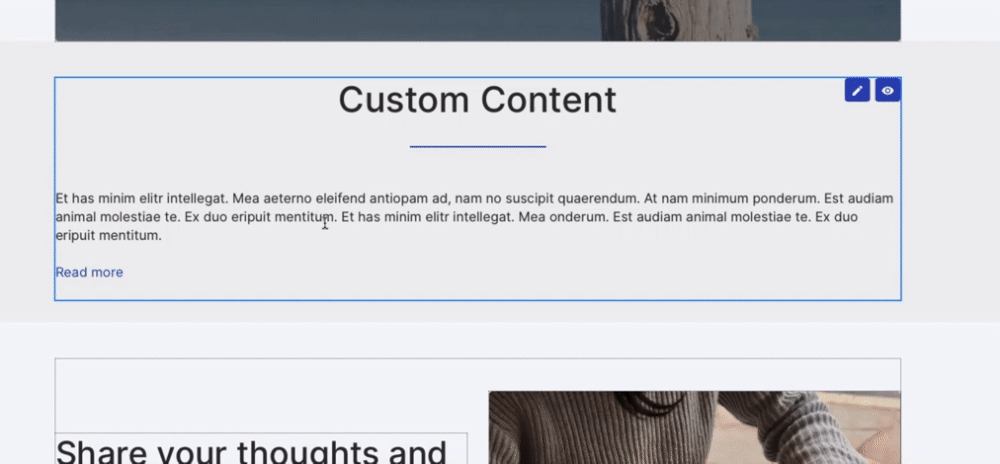 What is the value/why did we make this change?
We've known for a long time that CSS and HTML editing was too heavy a burden for most users. That inspired us to come up with an elegant solution that is both easy to use and offers all the comforts of customization that our clients are accustomed to. We hope that you enjoy configuring your own pages.

What does it look like?
Each template is slightly different and has it's own specific modules. To download a preview: Armstrong, Berners Lee, and Currie.
What do I need to do to make this work in my community today/when it is released?
This feature will be fully released to all customers by the end of July.
Important note: we will not be hosting "old pages" after September 30.
Much more info can be found here: http://support.ideascale.com/en/articles/6345795-landing-pages-faq



Did you know?
Did you know that within Idea Portfolio you can sort ideas by either Time in Location or Time since last Action? This can help your Moderators identify stuck ideas in your pipeline.

Spoiler Alert: Campaign Overhaul coming soon!
Did this answer your question?