Complete Overview Of The Incoming Moderation Dashboard
Path: Settings Dropdown >> Incoming Moderation

The Incoming Moderation dashboard is a simplified way of looking into all the ideas assigned to a moderator. Linking, sorting, and managing ideas from the new moderation dashboard has become much easier in a more organized manner!

Users with a Moderator role can access the Incoming Moderation by hovering on their Profile Icon dropdown and clicking on Incoming Moderation shown in the screenshot below.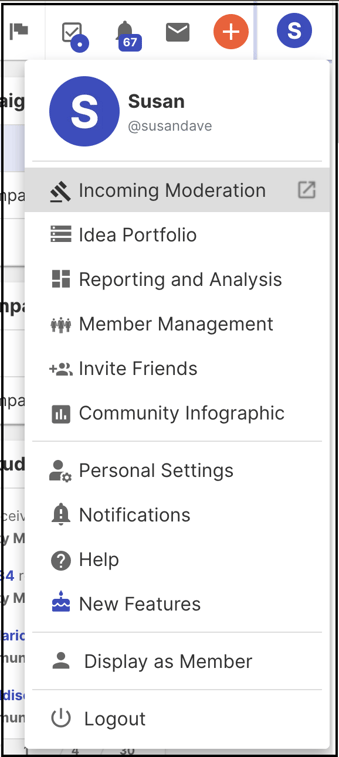 Incoming Moderation Functionality: To learn more about these functionalities, please click on the links below.
1. Three main sections of the page
3. Linking and Merging Ideas in Incoming Moderation
4. Saved Reply in Incoming Moderation
5. Functions of Comment in Incoming Moderation
6. Search Ideas and Comments in Incoming Moderation
Incoming Moderation:
The thesis behind this Incoming section is that moderators can come here to see which new ideas and comments have been added to their community and can then respond to each idea submitter or commenter so that community members feel they are being heard and that their input is valuable.
Three main sections of the page

The left-hand side of the screen will contain a vertical column of all incoming content (a tab for ideas, and a tab for comments).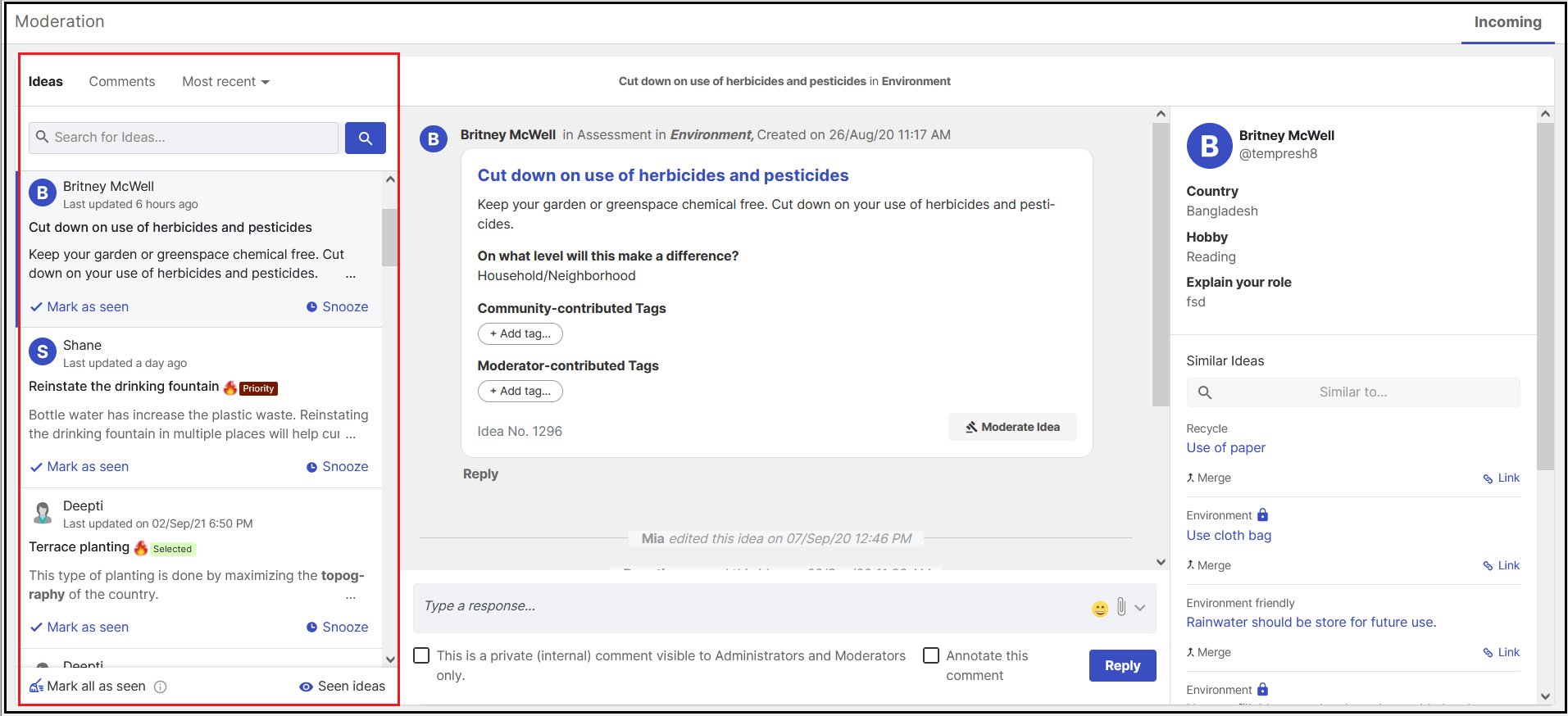 The central area will include a section like a chatbox for responding to and managing ideas and comments as they first arrive in the community.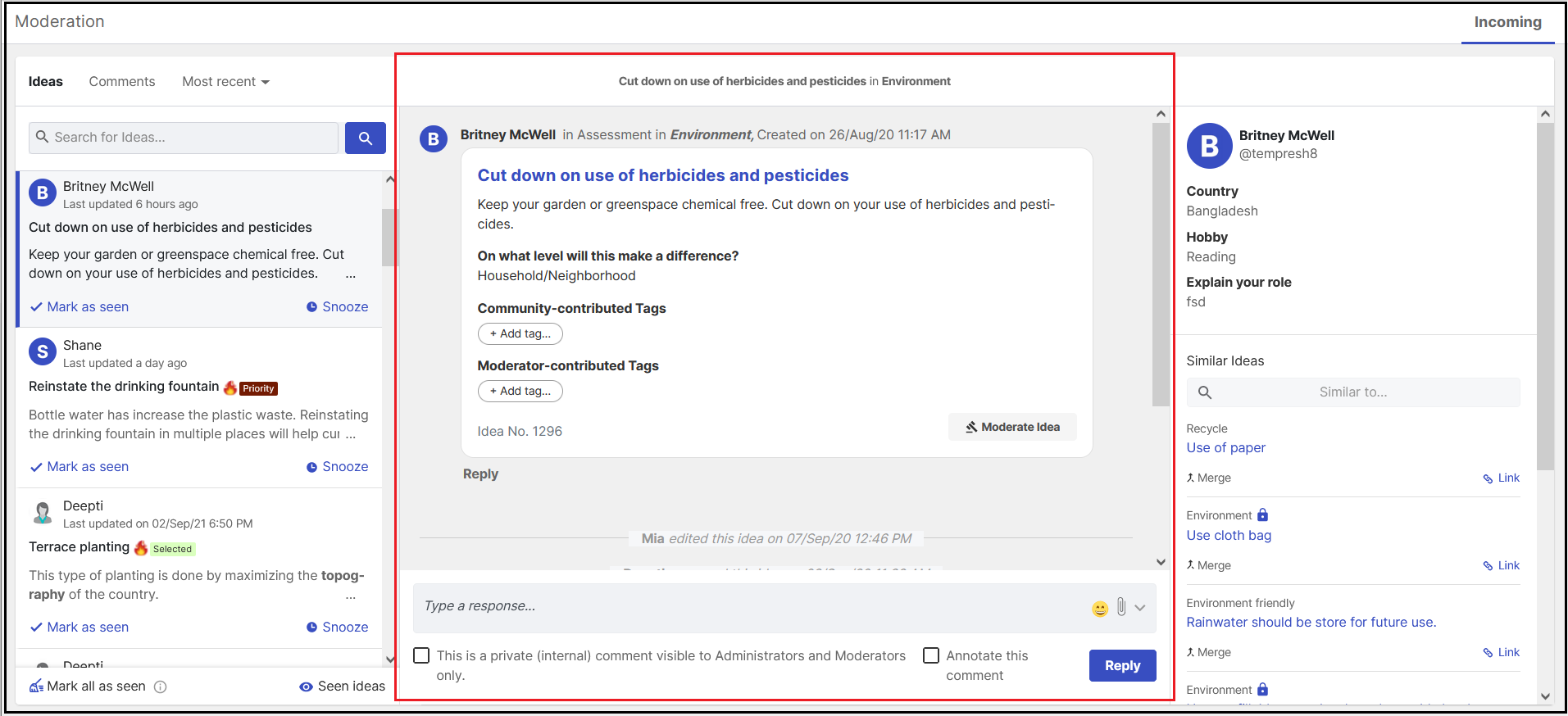 The right-hand side will contain a column for additional information, including the idea author information and similar ideas. The Moderator will now have the ability to link in a more streamlined manner by expanding or minimizing the right-hand column.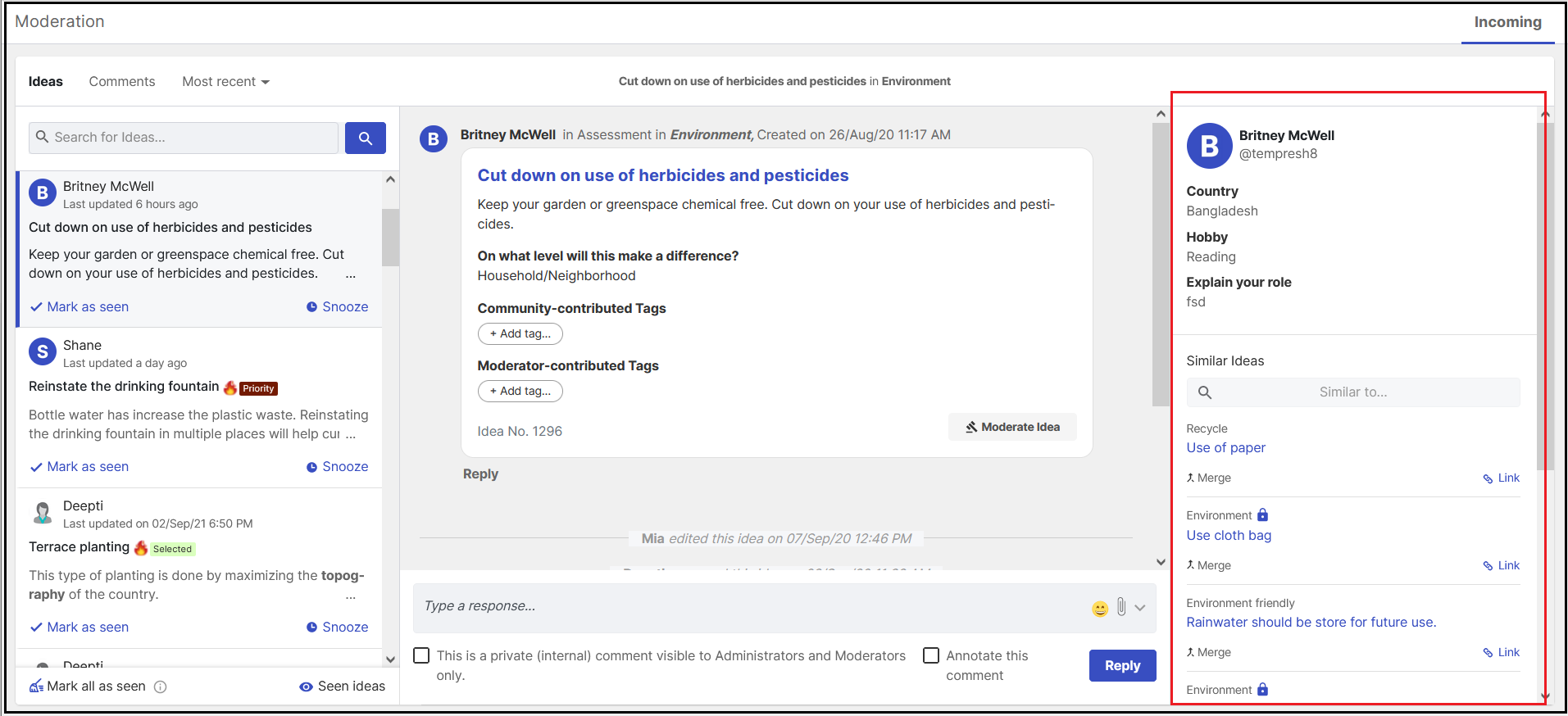 Mark all as Seen and Seen Idea
Moderation Dashboard has a feature to mark ideas in bulk as "Mark all as seen" and visible the seen ideas in the "Seen Ideas" section.
You can see the "Mark all as seen" button on the left and "Seen Ideas" button on right at the bottom of the page.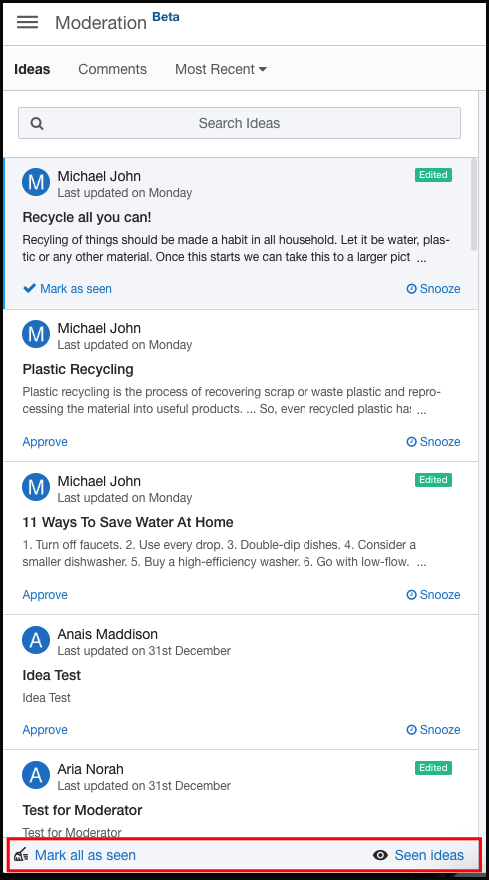 In order to make all ideas as seen, click on the "Mark all as seen" and a message would be pop-up for the confirmation. Once you have selected 'Yes' all ideas will be now be marked as seen.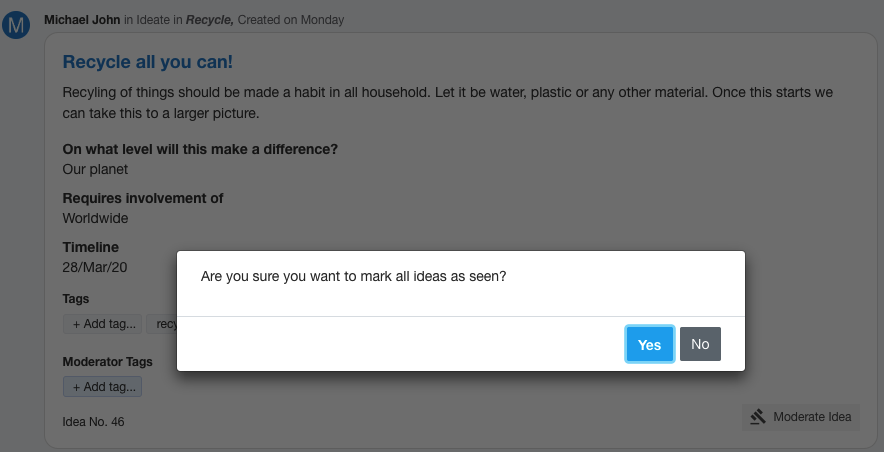 You can also view all the seen ideas by clicking on the "Seen Ideas" button.


Note: In case of multiple moderators in the community the Ideas if Marked as seen will be only for that specific moderator. In case of Idea/Comment approval, if the idea/comment is approved by a moderator, this moderator will see it under Seen Ideas while the other moderators will not see the option to approve the idea but will continue to see the idea in the unseen idea section.