How to leave a Community
Path: Personal Settings >> Communities >> Your Communities

The standard user or a member of the community can always leave the community they are part of at any point in time from their Personal Settings section.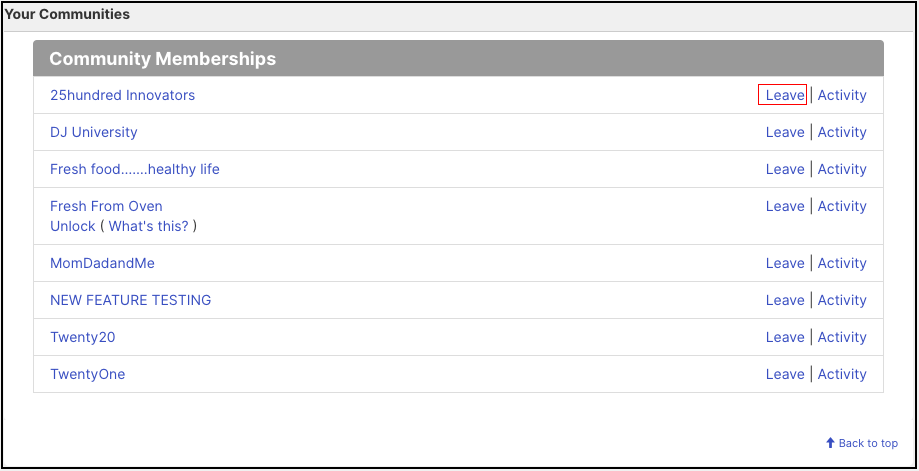 Click on the Leave link to discontinue your membership in the particular community. A dialog box will appear to confirm your action.

Type Remove to confirm membership removal. In case you need to export all your data related to the community, check the Export Profile Data checkbox and then proceed to confirm the self-removal.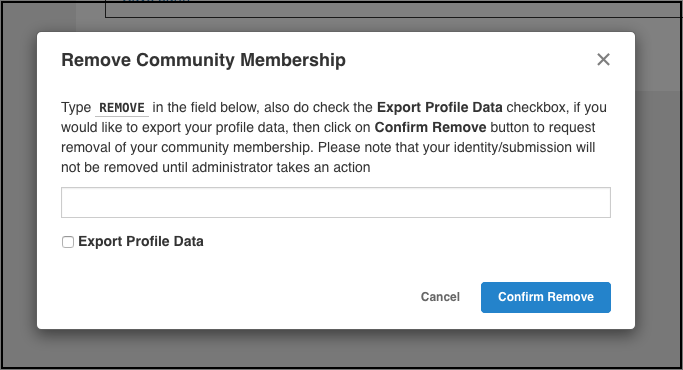 Once removal is confirmed user will be logged out and no longer be part of that specific community.
If the Export Profile Data option was checked, the user will receive an email with the data.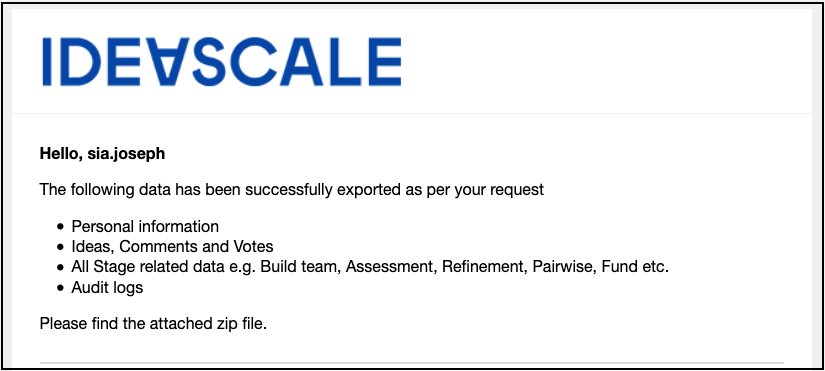 Note: Leaving the community will only remove your membership. All your submission and identity details will be stored in the IdeaScale database.

The moment a member leaves the community, the administrator of the community is notified via an email notification.


The member may choose to rejoin the community, however, all of his submissions will now show as 'Submitted by Forgotten Member'. Basically, the member will start as a new member of the community.
The administrator can search for the members who left the community in Member Management by searching all Banned members. You would not be able to search the member by using their email address. The members will be displayed as a Forgotten Member.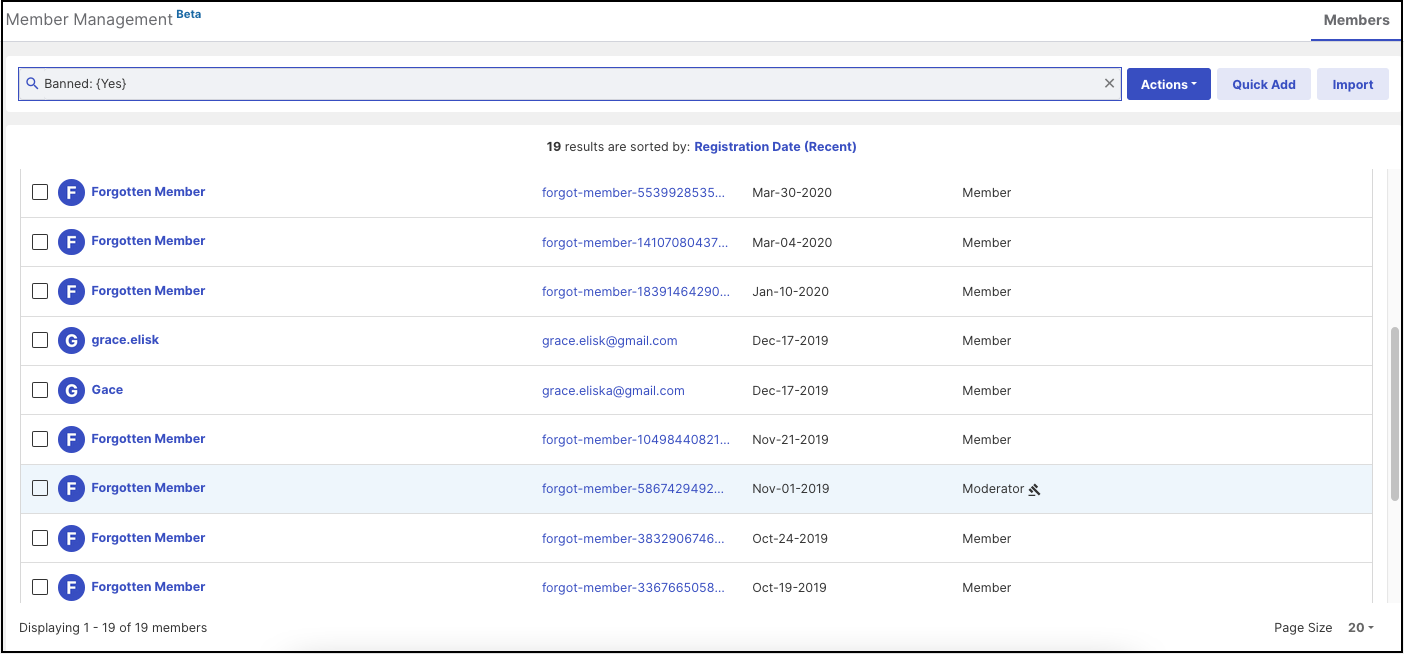 The ideas submitted by the member who leaves the community will now be displayed by the name of Forgotten Member.


The profile of the member will be now displayed as shown in the below screenshot.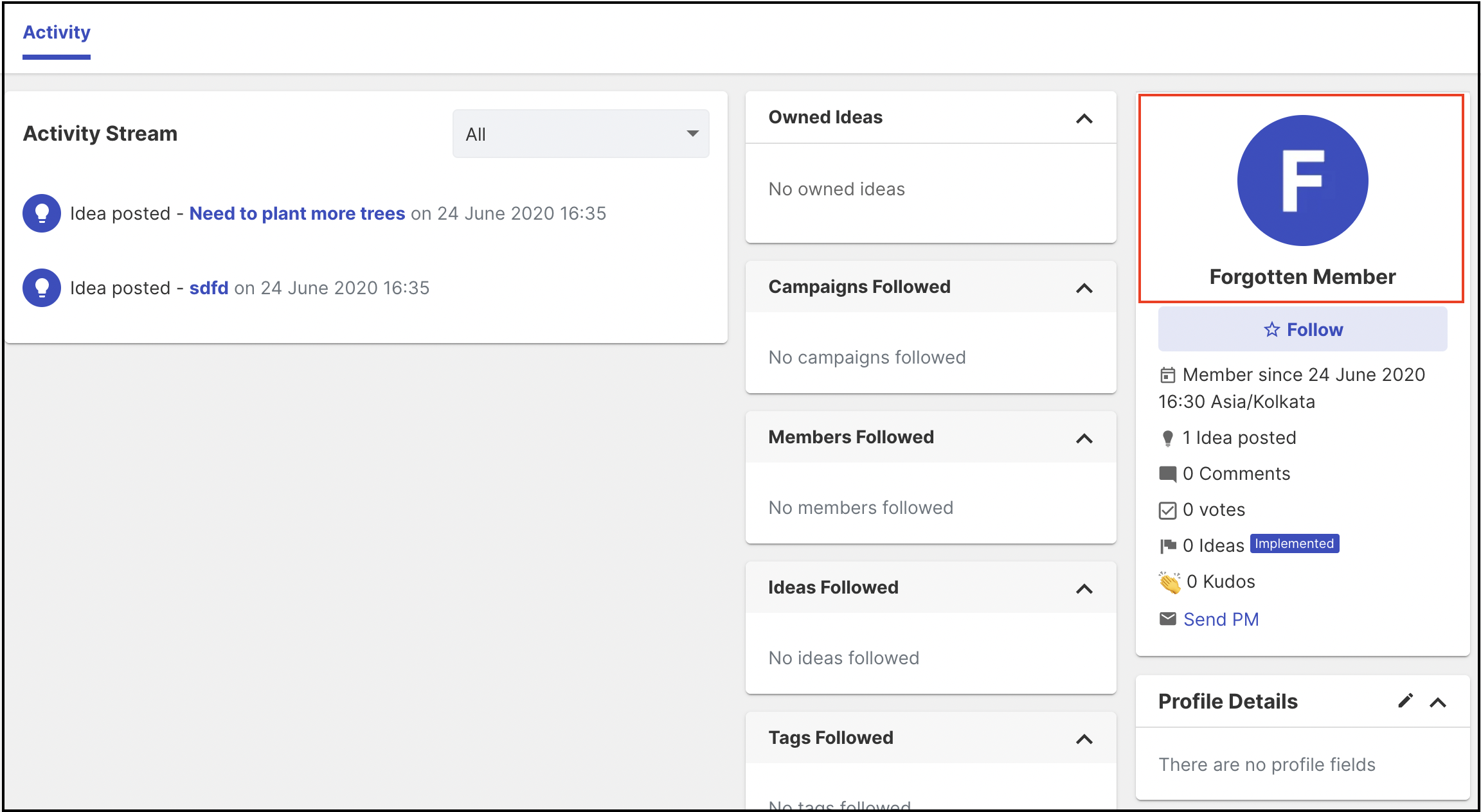 Note: The member who leaves the community will not be displayed in the Leaderboard.

The exports of the community will also display the data with the email address starting with Forgotten Member and the member status will be banned.


The administrator will get the following email once members remove themselves.