You can be up and running in no time. IdeaScale is a turn-key solution that can be set up in 5 minutes. That being said, there are a few more advanced features that may take a bit longer to configure. These include SSO, CSS, custom domain, and white-label. Contact sales@ideascale.com to learn more about these options.

Registration Process
In order to create a community from our website, please follow the below steps:
1. Click on the Login link and register from our website: https://ideascale.com/.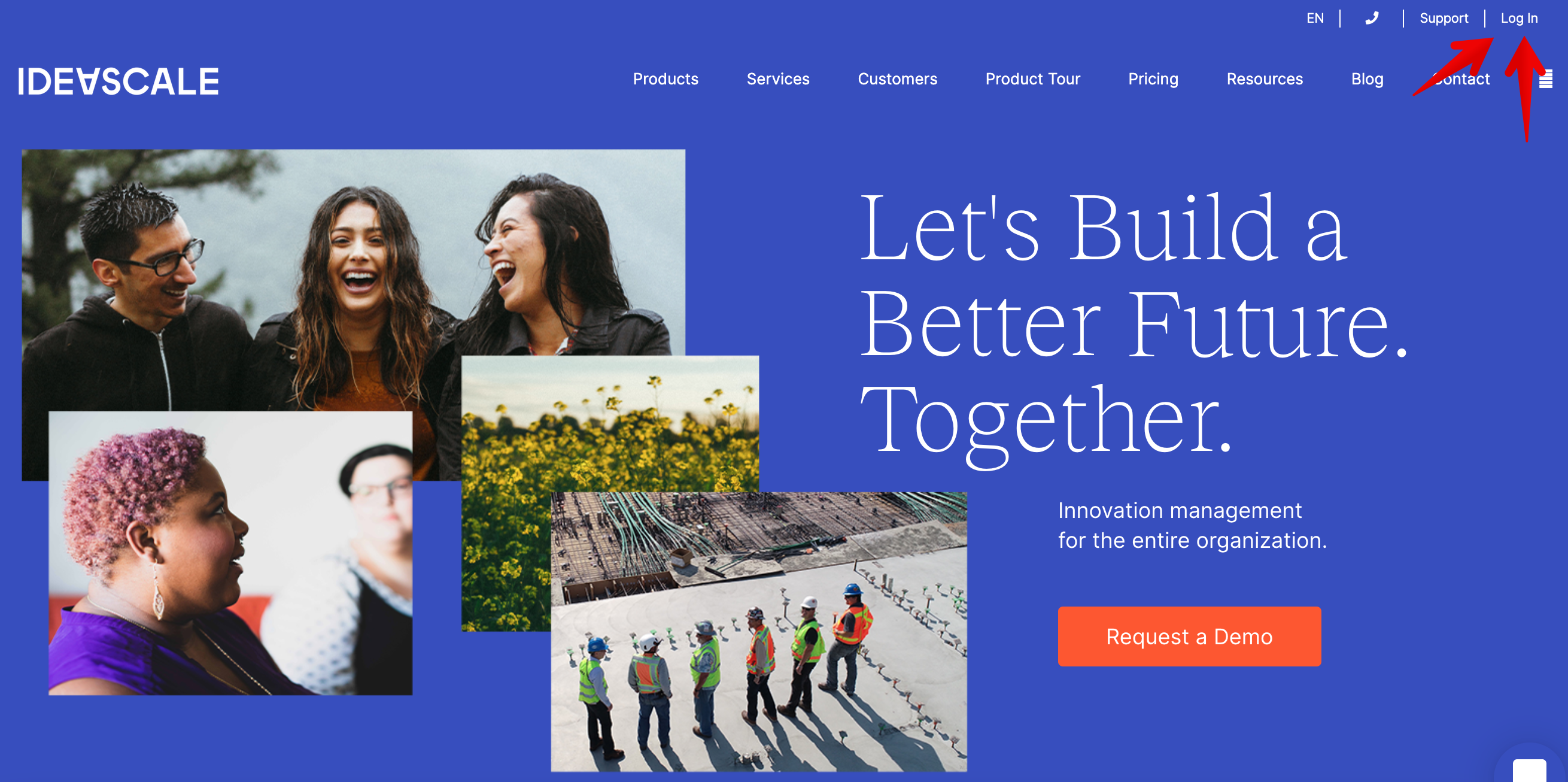 2. Next you will be taken to the login screen. From here select 'Register'.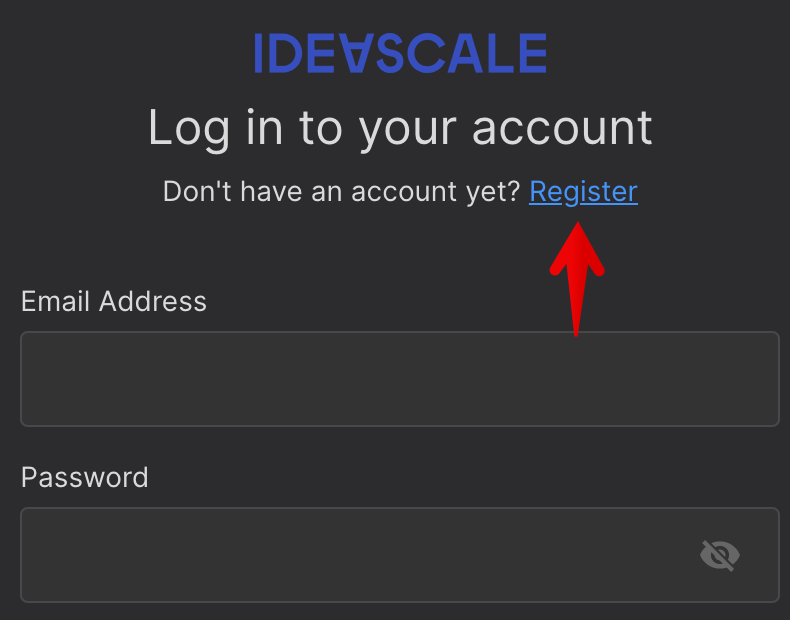 3. Select the language in which you would like the interface to be and enter your valid company email address and phone number (optional). Complete the Registration process by clicking on the "Sign Up" button.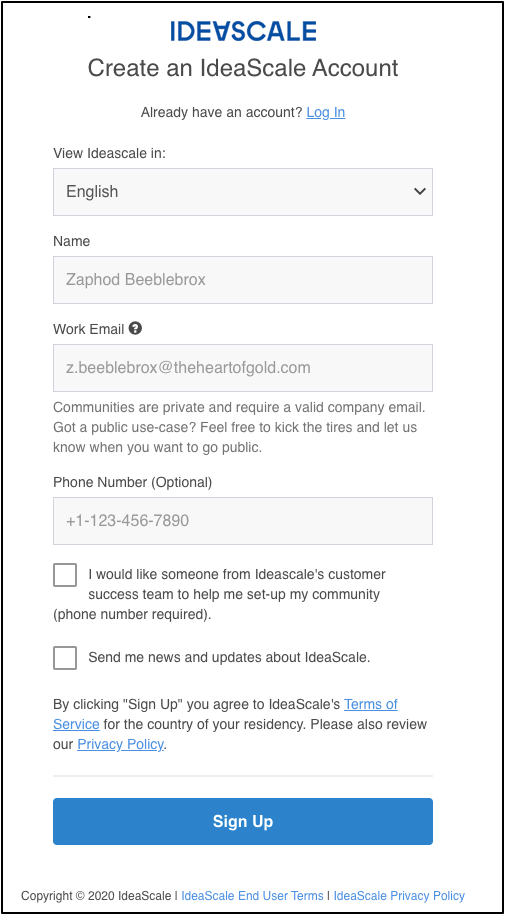 4. Upon completing the registration you will be asked to set up a password and username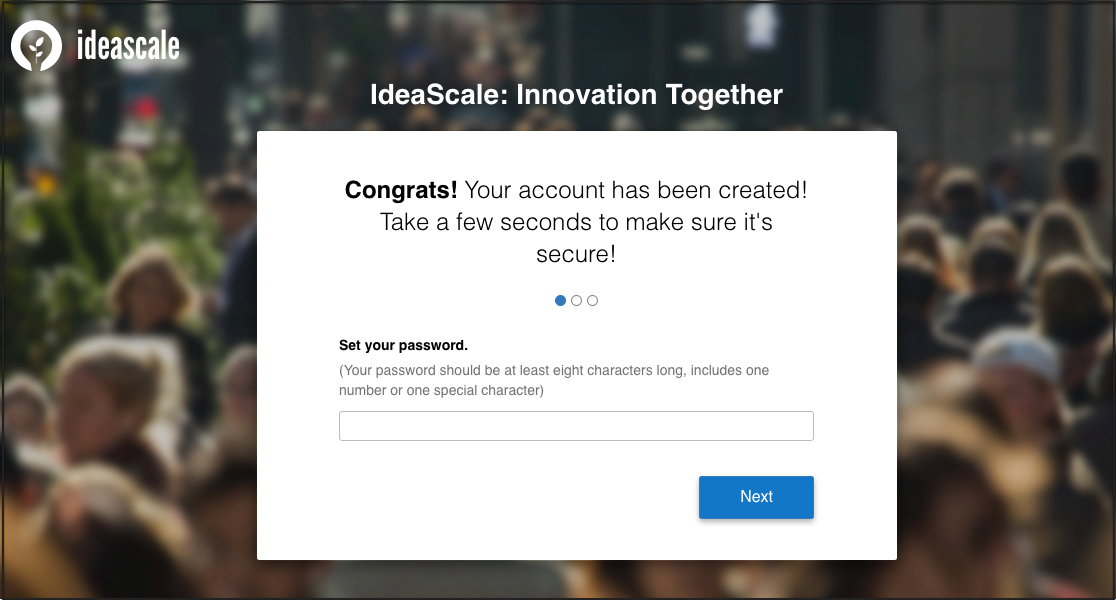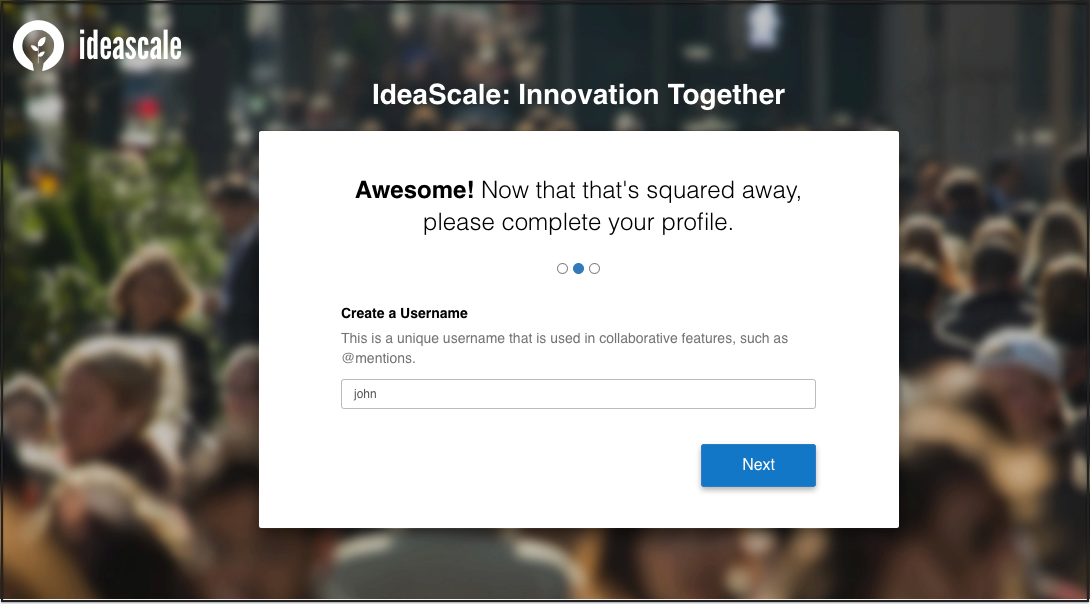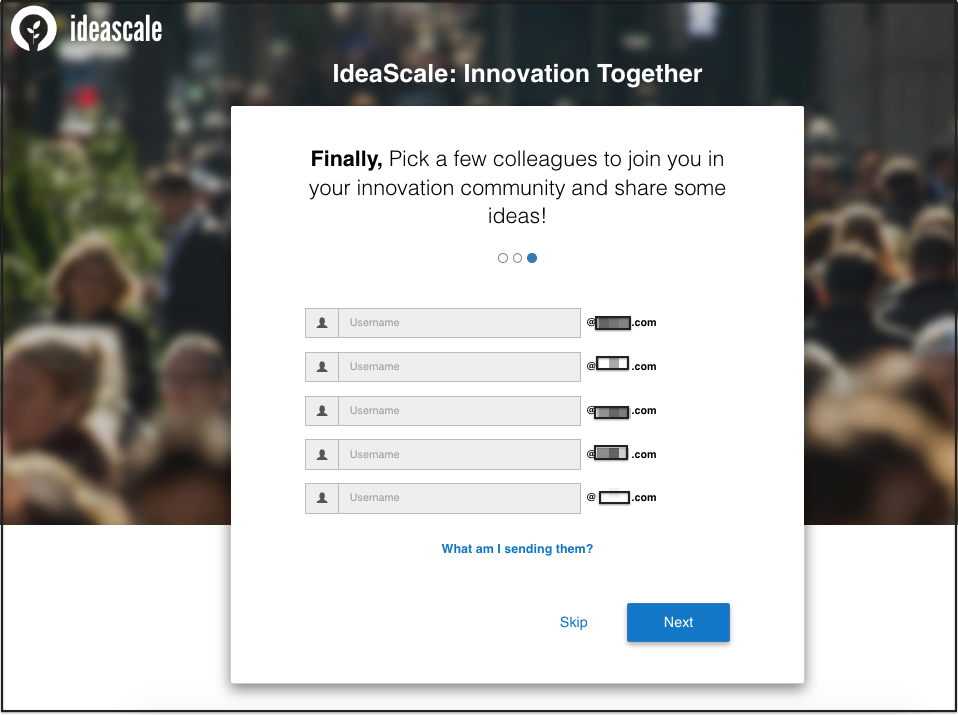 5. Once done you will have a community created with your company domain's name and the registration process will be complete.
6. During this process a verification email will be sent to your inbox through which you will need to verify your email address.
7. Log in to your email account and go to your inbox to see the verification email. Click on the 'Yes this is my email ' link to complete the verification process.


Note: Even if the verification link has expired, you still become verified by clicking it. But instead of being directed into the community, you will be taken to the login page.

Creating a new community:
Path: Personal Settings >> Communities >> Create new Community
Company Name: The name of the organisation creating the community.

Feedback Community Name: This could be something like "Aboard Ideas" or "The Aboard Idea Center".

IdeaScale URL http://: This is the web domain (or sub-domain) where your community will live. Most customers just use the name of their company. The URL will look like "https://aboard.ideascale.com/" if we insert 'aboard' in the URL field.

Campaigns: There are three model campaign templates to help you get started. Though you can adjust these later in your Community Settings.

Optional Additional Campaign: Create a fourth custom campaign name in this field.

Community Type: This should be set as Public or Private Community.

Select Plan: For the community set-up process, this defaults to the Free Plan User option. Your Customer Success Manager will upgrade your account as needed.

Phone Number: Enter a valid phone number.

Switch On 'I Agree to the Terms Of Use'.

Create Community: Click on the create community button to complete the process.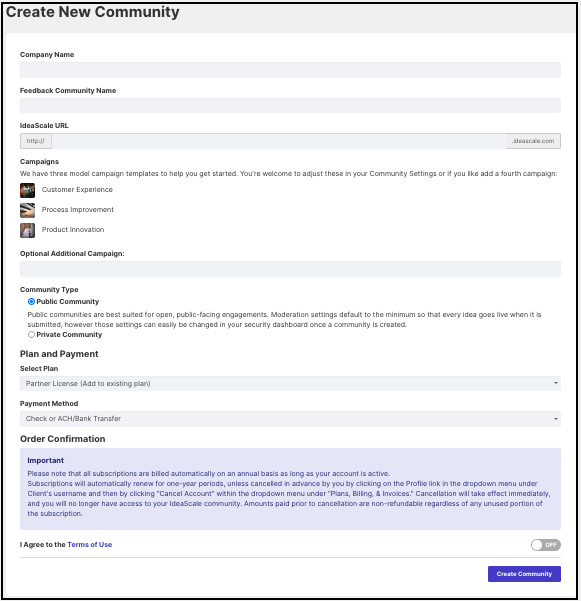 Congrats! You now have your own community 🎉