Customize your notifications
IdeaScale has different types of emails and notifications that can come from your community, letting users know what is occurring within various campaigns, specific ideas, etc.
Notifications can be controlled by the Admin on a community-wide level. However, users can also override these settings and choose what they would like to be notified of in their personal profile. To learn more about these types of notification settings, read below.
To learn more about notifications settings controlled by the community admin, click here.
Path: Personal Settings >> Notifications >> Settings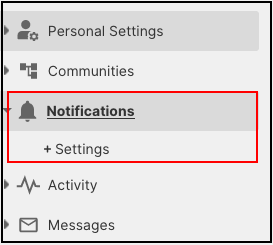 2) Community Specific Notification Settings
IdeaScale Communication Settings:
1. Change the Primary Email Address
Users can add another email address and make it their primary email address. The notifications will now be sent to the new email address.

2. Send me news and announcements about IdeaScale
Apart from updates on his community, users can receive the latest updates on IdeaScale by clicking on this checkbox.

Community Specific Notification Settings:


Displaying each community name along with its notification settings helps in avoiding confusion.
New Ideas:

Notifications for New Ideas submitted.

Disabled:

No email updates sent.

New Ideas in Real-Time:

If an idea is submitted at this moment, the user will receive the notification at the same moment. The emails received in Real-Time will contain only one notification about a single idea or single comment at a time.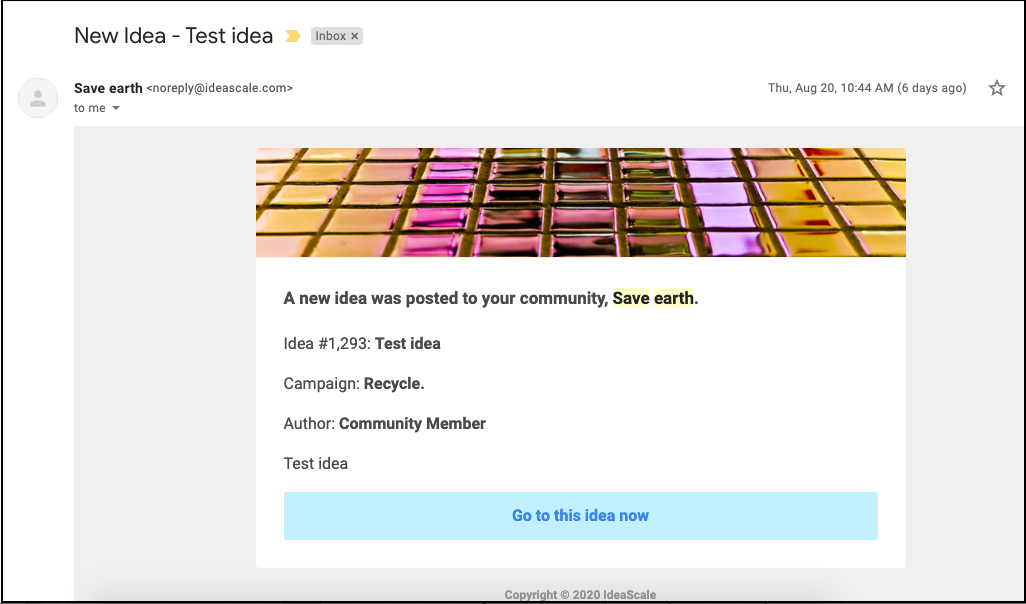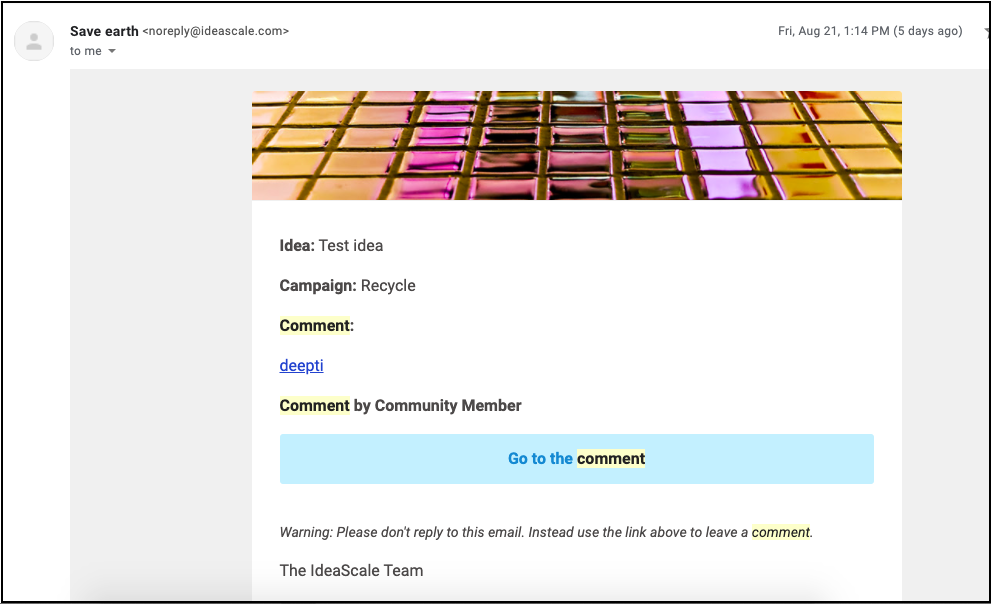 New Ideas Daily Digest: The user will receive a daily email update showing all the ideas submitted, commented upon, or whose status has changed on that day.
New Ideas Weekly Digest: The user receives an email with an update of all the ideas submitted, commented upon, or whose status has changed during the week.
Trending Ideas: A user need not log on to his community to view the Trending ideas. They can choose to get email notifications about them either on a Weekly or Monthly basis. You also have the option to Disable these Notifications.

Trending ideas in Weekly Digest - A user will receive an email containing the ideas which have acquired the Trending Status in a particular week's time.
What is the difference between 'New ideas in a Weekly digest' and 'Trending ideas in a Weekly digest'?
Say a user has subscribed to New ideas in a Weekly digest as well as Trending ideas in a Weekly digest. He will receive an email update with all the ideas submitted in the current week. He will receive another email notification that will contain only those ideas which have acquired the status Trending in the current week. These ideas may have been submitted in the earlier weeks.
This article explains how an idea acquires a 'Trending' Status:
Trending Weekly and Monthly digest emails:
Trending digest notifications will send emails to members, that have trending criteria set by community administrators. Trending digest is disabled by default for all communities. Administrators have to enable it from here: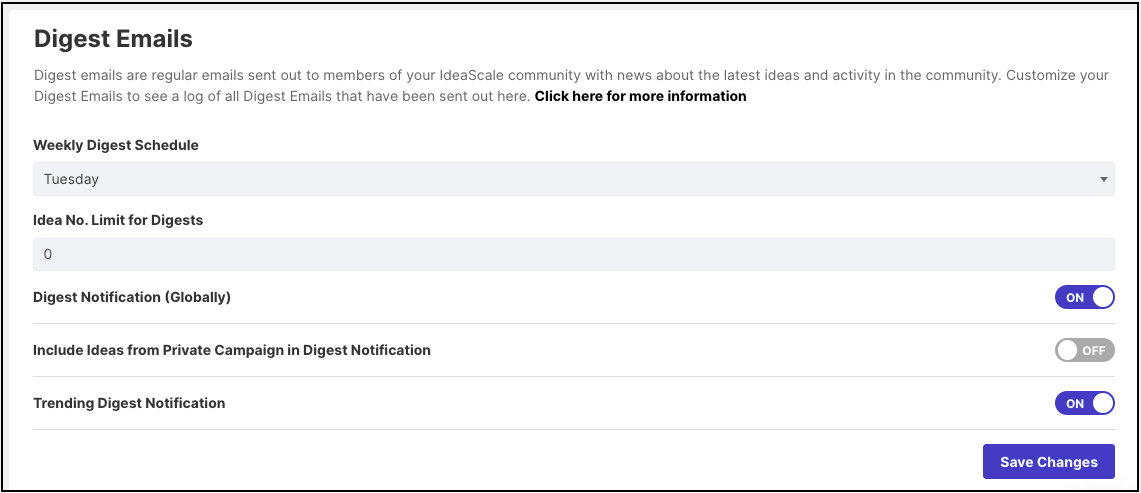 Members of the community can subscribe/disable trending digest from notification settings


Members can subscribe to trending digest by weekly or monthly frequency. The email format of the trending digest is the same as the daily/weekly digest. The monthly trending digest will be sent on 1st day of each month. Where weekly trending digest will be sent on the 'Weekly Digest Schedule' set by administrators.
OTHER NOTIFICATIONS:
On selecting Custom Notifications the member gets an option to receive e-mail notifications for Ideas he has created, Receive e-mail notifications on Idea status changes, and Receive Broadcast Emails. If a user does not wish to receive them, simply uncheck the checkbox.