Google Analytics
How to connect Google Analytics to your IdeaScale Community
Path: Community Settings >> Integration >> App Directory >> Google Analytics
Integrating your community with Google Analytics could not be easier. Google Analytics will give you a new layer of data including great information about demographics, time spent on site, browser info, etc.

Some of the activities you will be able to track using Google Analytics are:
Track page views by logged in user

Track where in the world your logged in users are viewing the community

What type of device they are on

User type

Number of Idea's submitted by a user
Toggle to the Google Analytics area in your IdeaScale community and enter your tracking code provided by google analytics (screenshot of both below)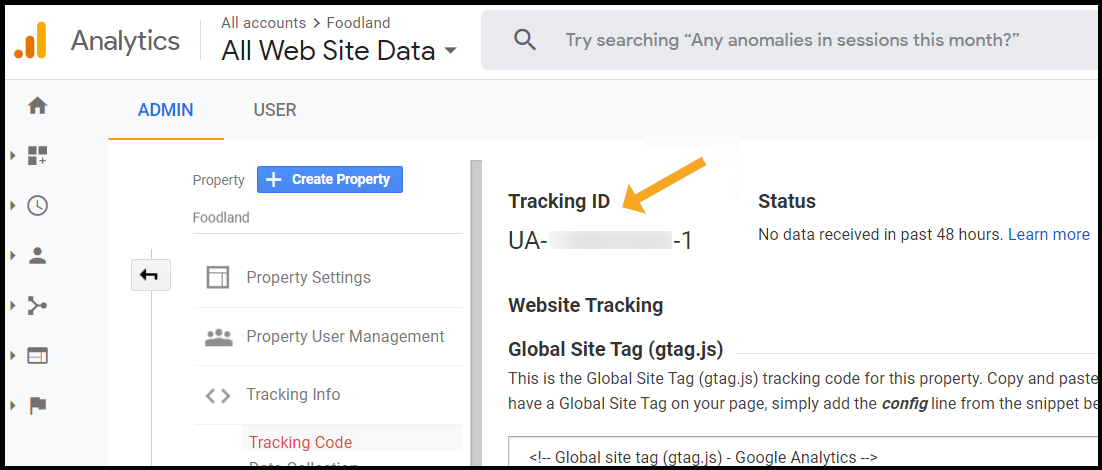 If you have not set up an Analytics account yet, learn how to by clicking here.

All data in Google Analytics is Session-based and not User data
Google Analytics can take up to 24 hours to show data after you first set it up
IdeaScale custom pages can also be tracked using Google Analytics
We don't currently track anonymous visitors with GA.
Last Updated: October 20, 2023