Global System Settings: Default Campaign
Default campaign on Idea submission form
Path: Community Settings >> General settings >> Community Info >> System settings

The administrator can specify a Default Campaign for the IdeaScale community. The default campaign will be preselected on the idea submission page automatically unless the user manually selects another campaign.
From System Settings, the admin needs to select the campaign from Default Campaign dropdown and save the changes.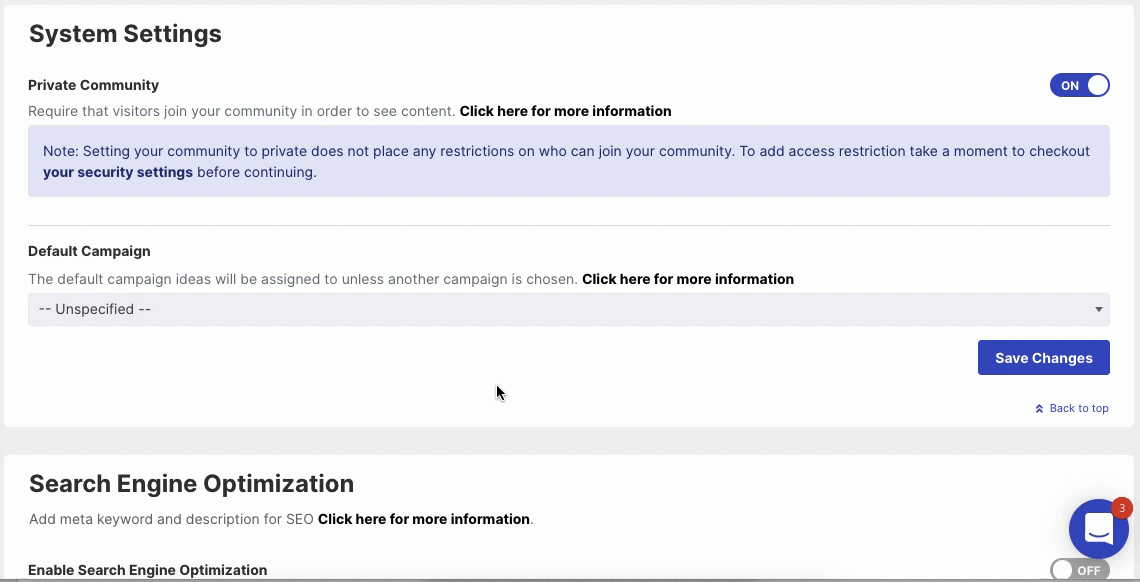 Users submitting new ideas will see that the new idea form will automatically select the default campaign.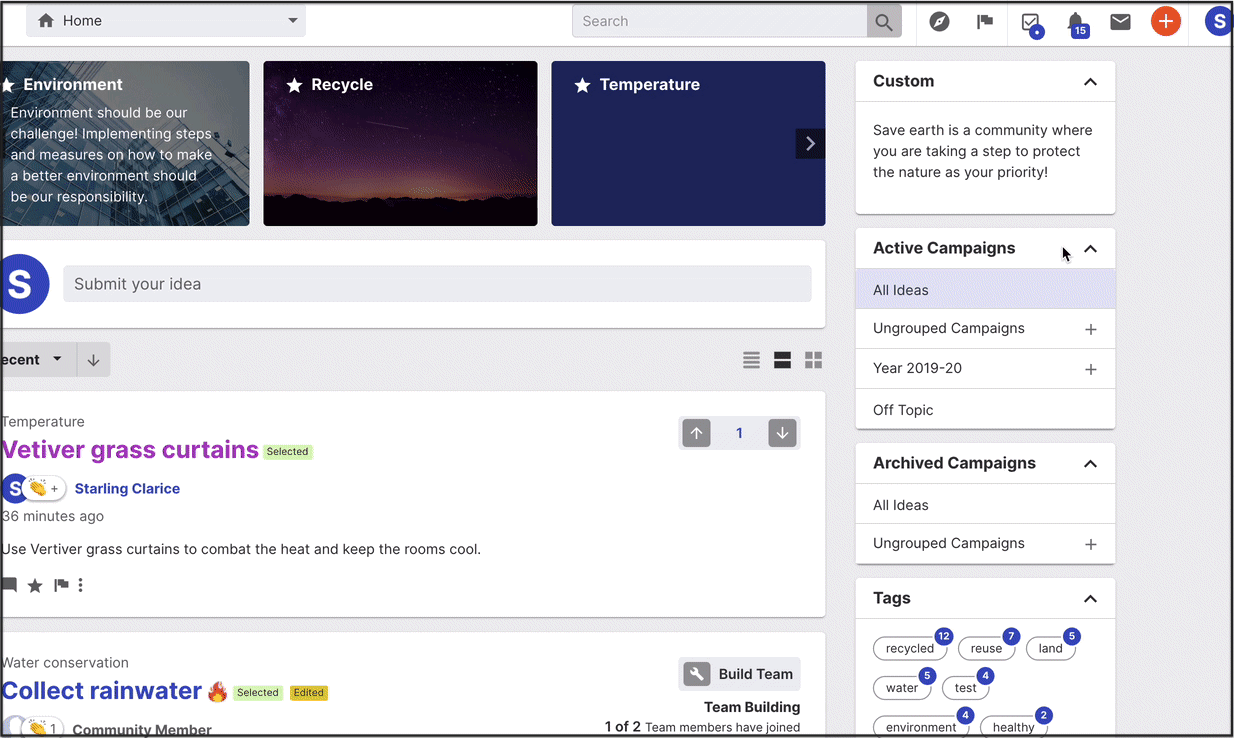 Note: If there is no Default Campaign selected, the Campaign displayed will be the first Campaign in your Campaign settings.
Last Updated: August 23, 2023