Setup and implementation of members preferred language
Path: Personal Settings >> Profile Information >> Select your profile language >> Language
Registered members of IdeaScale can set the system prompts to the language of their choice. By default, the Language option is set to No Preference and follows the Globally-set language of the community (as set by the community administrator)


In the above image, the member has set the profile language to English.
So when the member has logged in and is on the homepage the main tabs or headings will be prompted in the language which is set by the member as his/her profile language.
For example, in the below screenshot the member has the profile language set as Spanish and these are the tabs, titles and texts which will reflect in Spanish: Submit Idea field, Search Ideas, Active Campaigns, All Status Tabs, Archived Campaigns, Save button, Idea Submission form, Stage CTA block, In-app notification, Kudos counter, Leaderboard text, Submit via email address on homepage.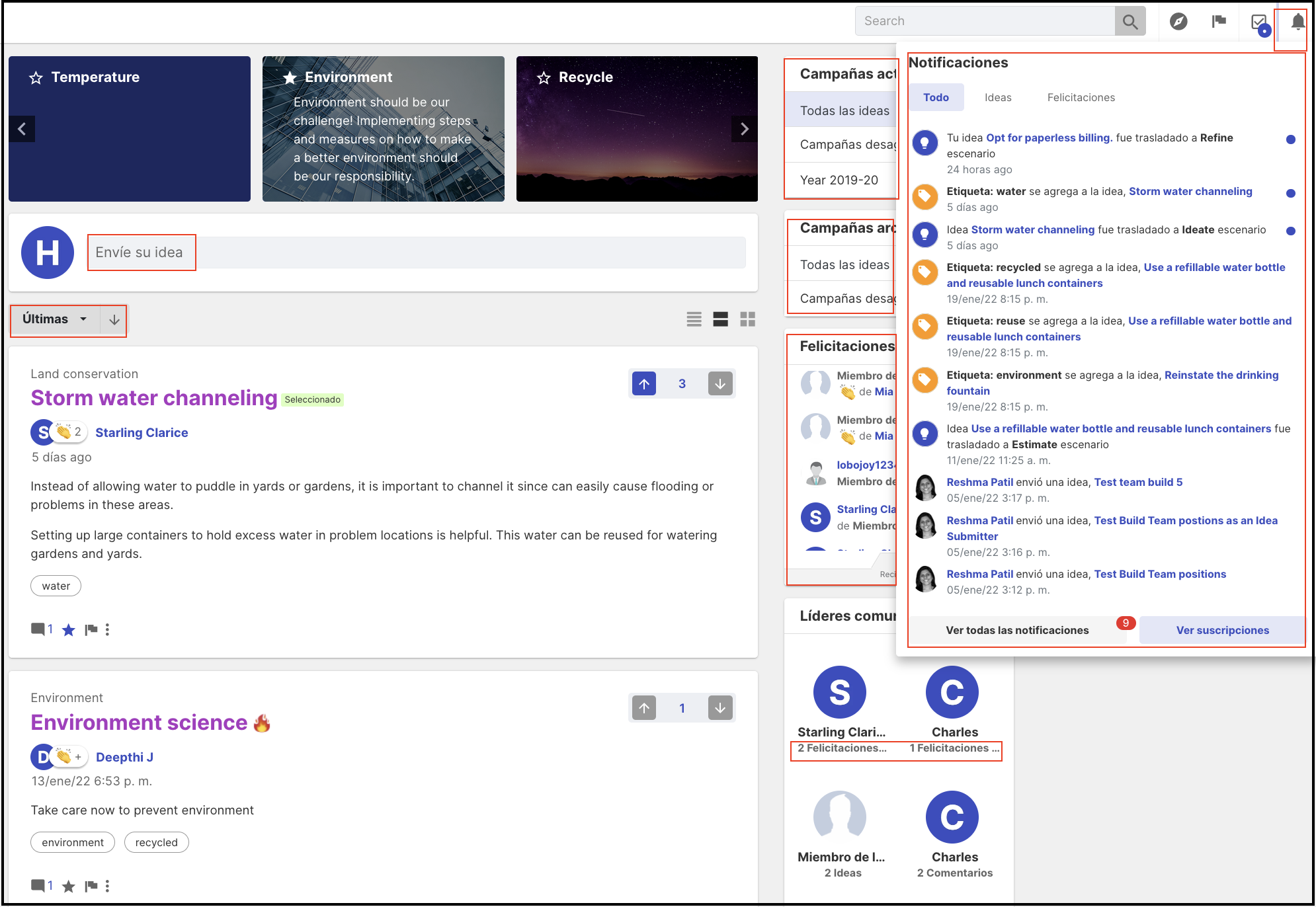 On idea details page, the following will be displayed in Spanish (user profile language): Header tabs, Subscribe button, Previous/next idea indicator, Campaign stats, Annotation details, Comments/activity/attachment tabs, All ideas on stage chevron, Activity details.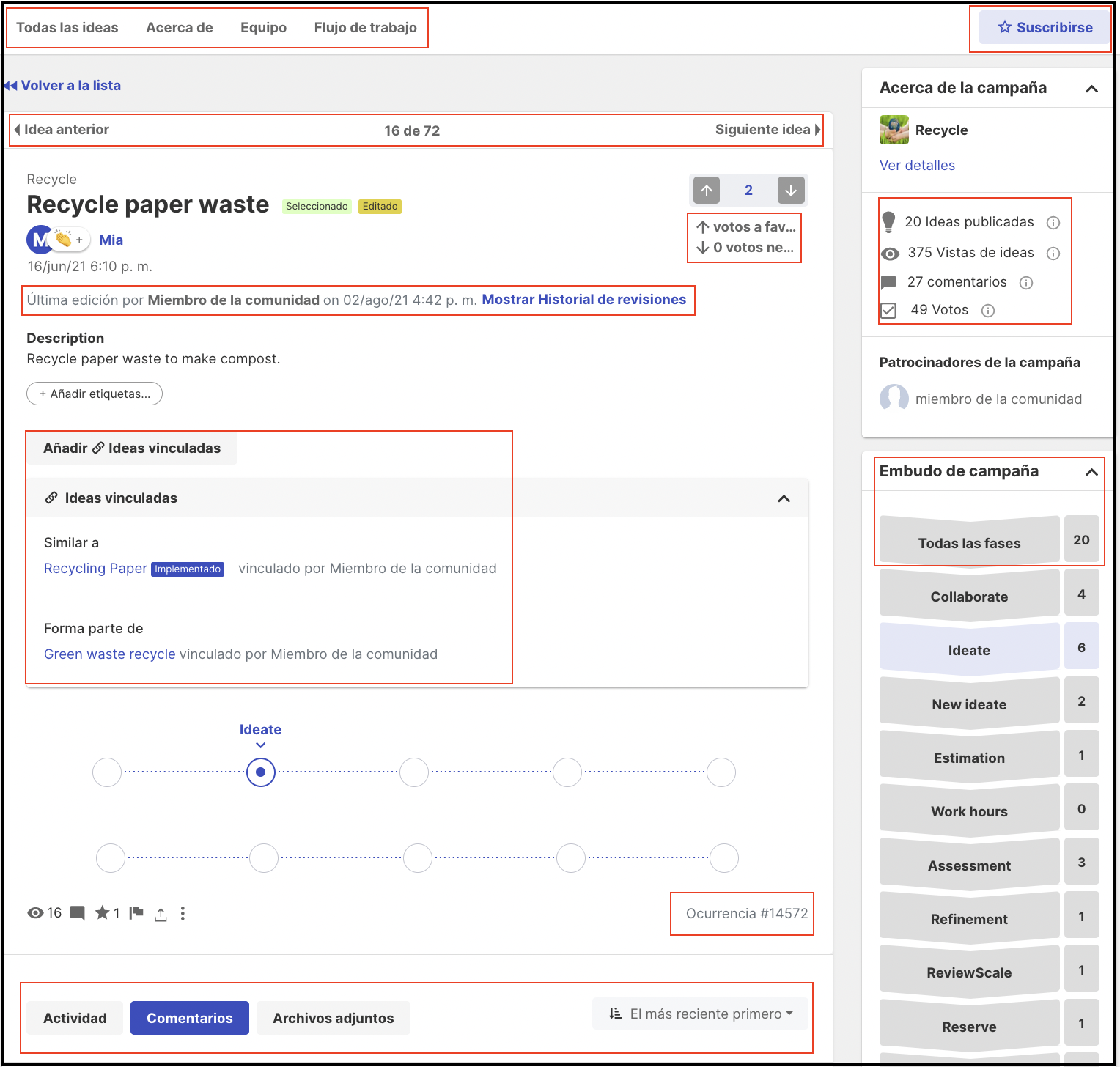 This will not affect the foreign language in which the ideas are submitted or the language in which existing ideas are displayed. The ideas themselves in the community will continue to be displayed in the language in which they were submitted.