Path: Community Settings >> General Settings >> Community Info
This area contains most of the global settings and information for your community.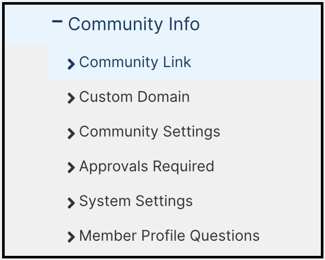 General Settings: Basic
---
Community Link
Your Community Link is the URL for your community home page.



---
Community Settings
Community settings allow you to change the status, language, community timezone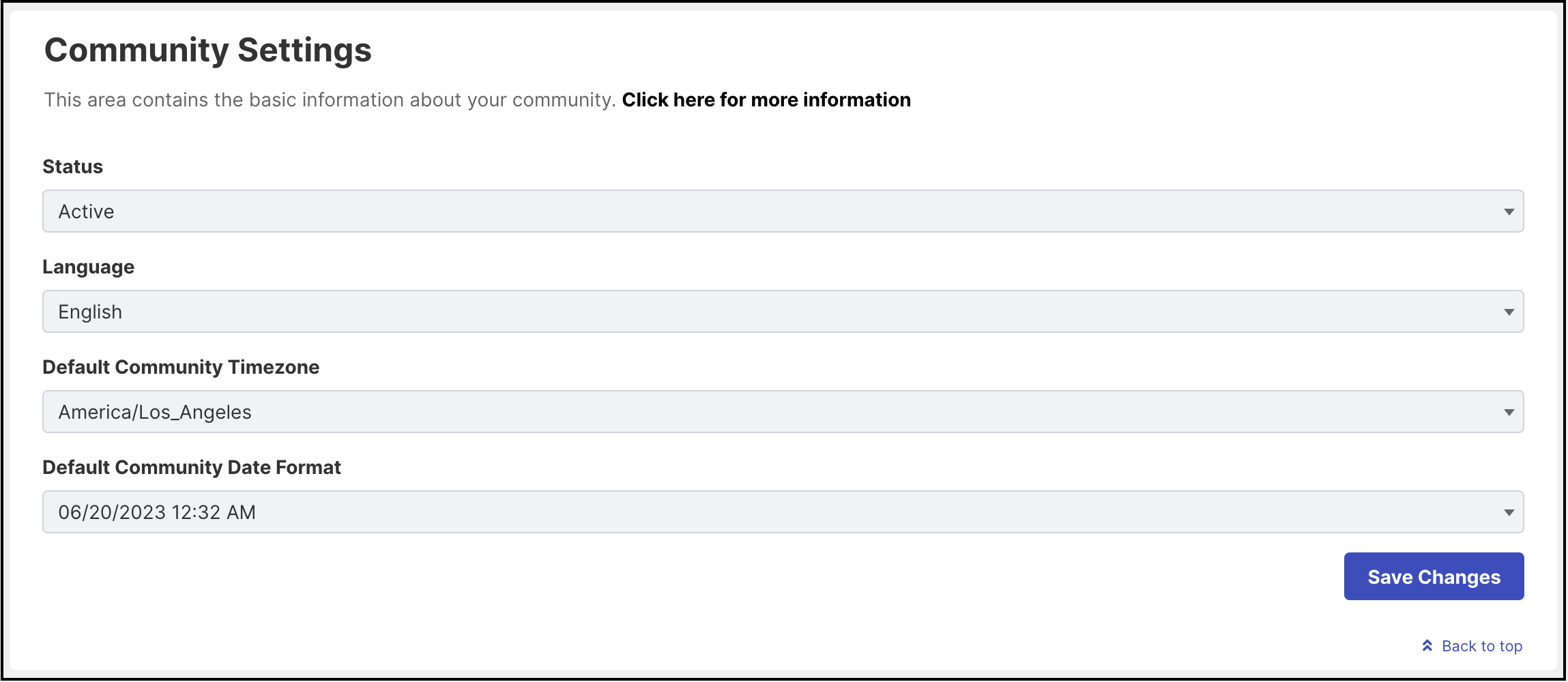 ---
Approvals Required
Community settings allow community administrators to control ideas and comments submitted by the members of the community.

---
System Settings
This section helps you to set the system-level settings such as community visibility and default campaign.


Private Community: You can set your community visibility to Public or Private by toggling the switch for a Private campaign.
Difference between Private and public community
Default Campaign: The default campaign setting allows you to select one campaign where all the ideas will be directed unless the user selects a particular campaign.
---
Member Profile Questions
Member profile questions help administrators to collect additional information from the community members apart from their Name and Email address.
---
General Settings: Advanced
Custom Domain
Custom domain settings allow linking your IdeaScale community to your own domain.