Steps to Reset Password
If members forget the password of their IdeaScale community, they can use the Forgot Password option from Login page to create a new one. Follow the below steps to create a new password.
Note that the security policies of your IdeaScale community may have certain controls in place. These controls include the duration for which the password reset link remains active, the number of password attempts allowed before getting locked out, and the maximum number of password resets allowed in a day. If you have any questions regarding these policies, please contact your community admin for more information.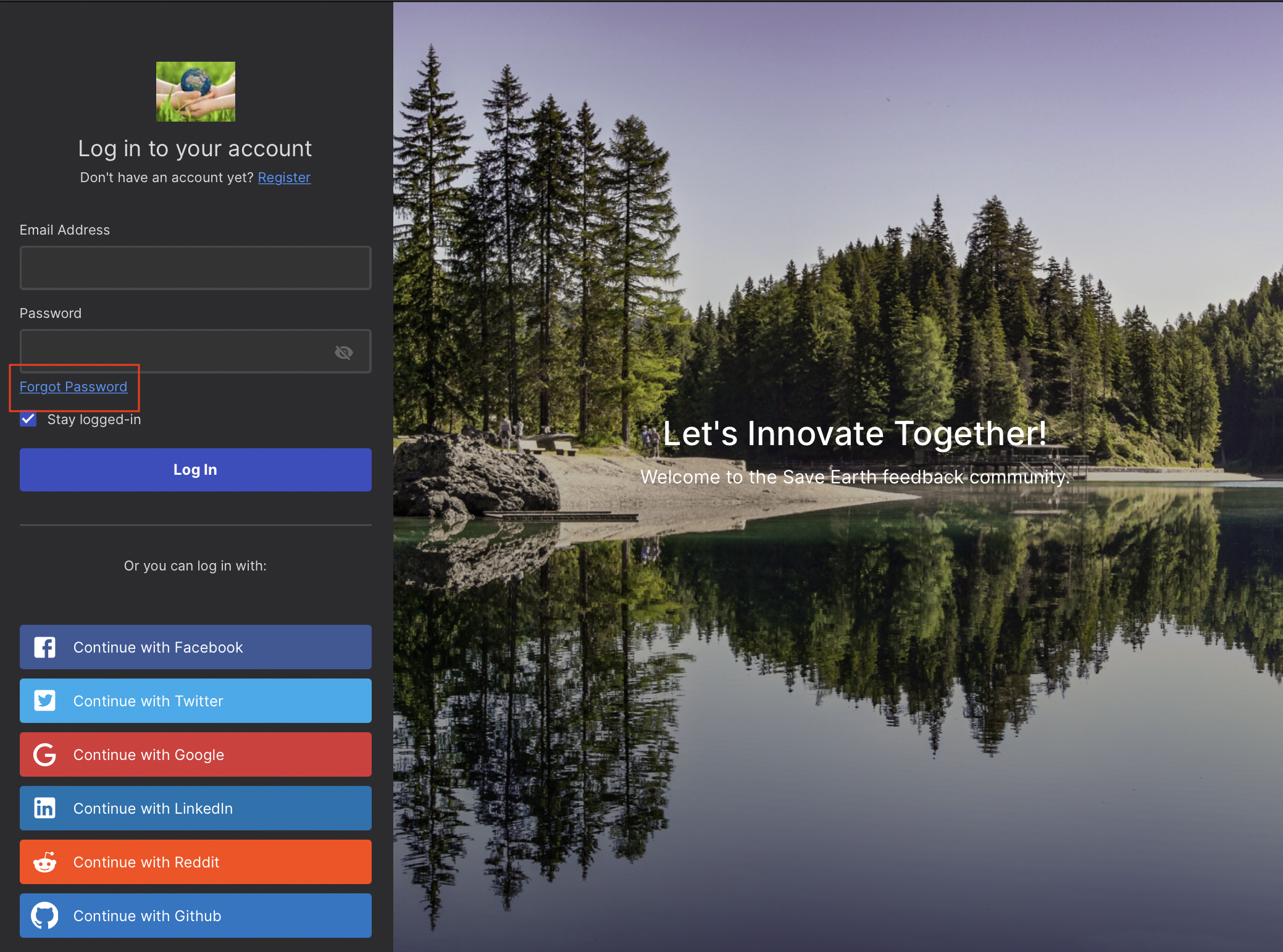 Click the Forgot Password link on login page.

This will take members to a new page where they will be required to enter their email address registered with IdeaScale. After entering the email address, click on Send Password Recovery Email. A success message will show up.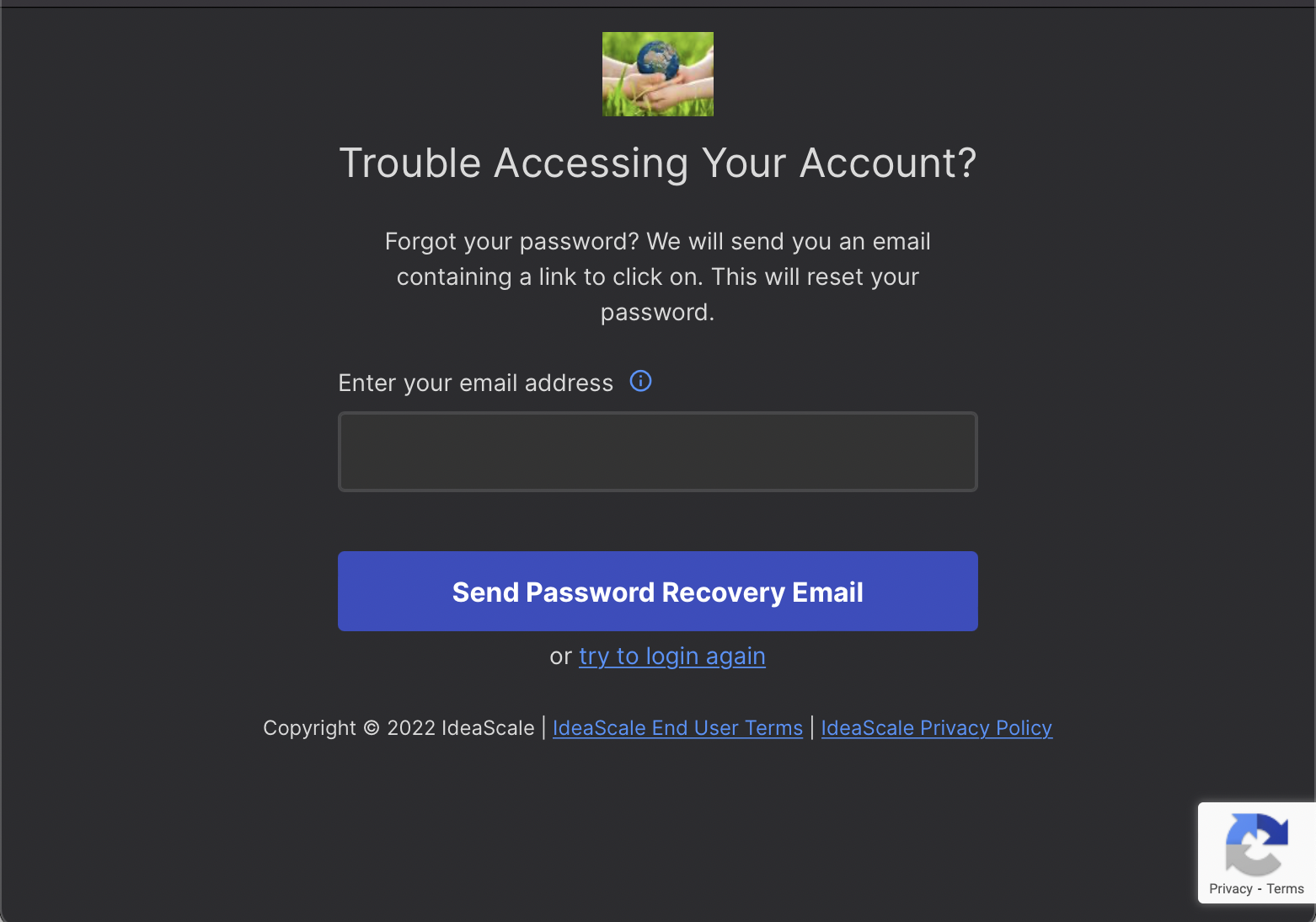 3. Check Inbox for the password recovery email (example below). This email can sometimes take a few minutes to reach the inbox. In case they do not receive the email after a few minutes, make sure to check the spam folder before clicking the Send Password Recovery Email link again.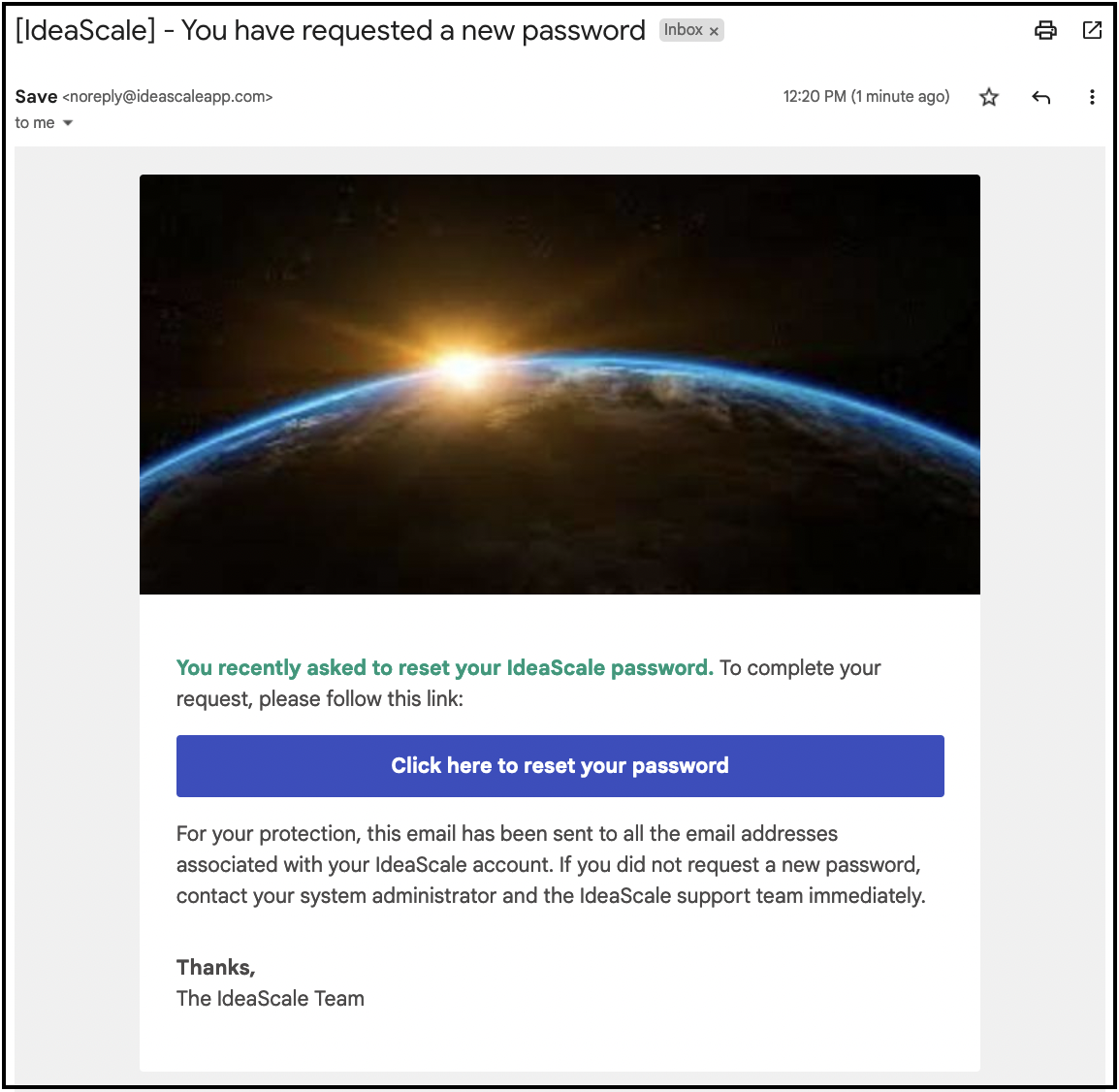 4. Upon clicking the link within the email members will be taken to their Personal settings where they can reset their password.
Note: Password can be reset only once per day for security reasons. To disable it please contact your IdeaScale Innovation Strategist.

5. Once the password is reset, to get back into the community navigate to Communities >> Your Communities. Here list of the communities members are a part of will appear. Click the community name to participate. Below is a screenshot.
Note: A password recovery email link can double up as email verification too. In case the user has trouble verifying the account, this can be used.