Follow Community Members
Discover How to Seamlessly Follow or Unfollow Community Members in IdeaScale for Enhanced Engagement and Control
In most social or community software, it's common to follow other members. This article explains how to follow and unfollow members in IdeaScale with two sections to guide you:
By accessing the Profile of a user (X), another user (Y) can click the link Follow to register for the notifications by email regarding (X)'s activities in the community.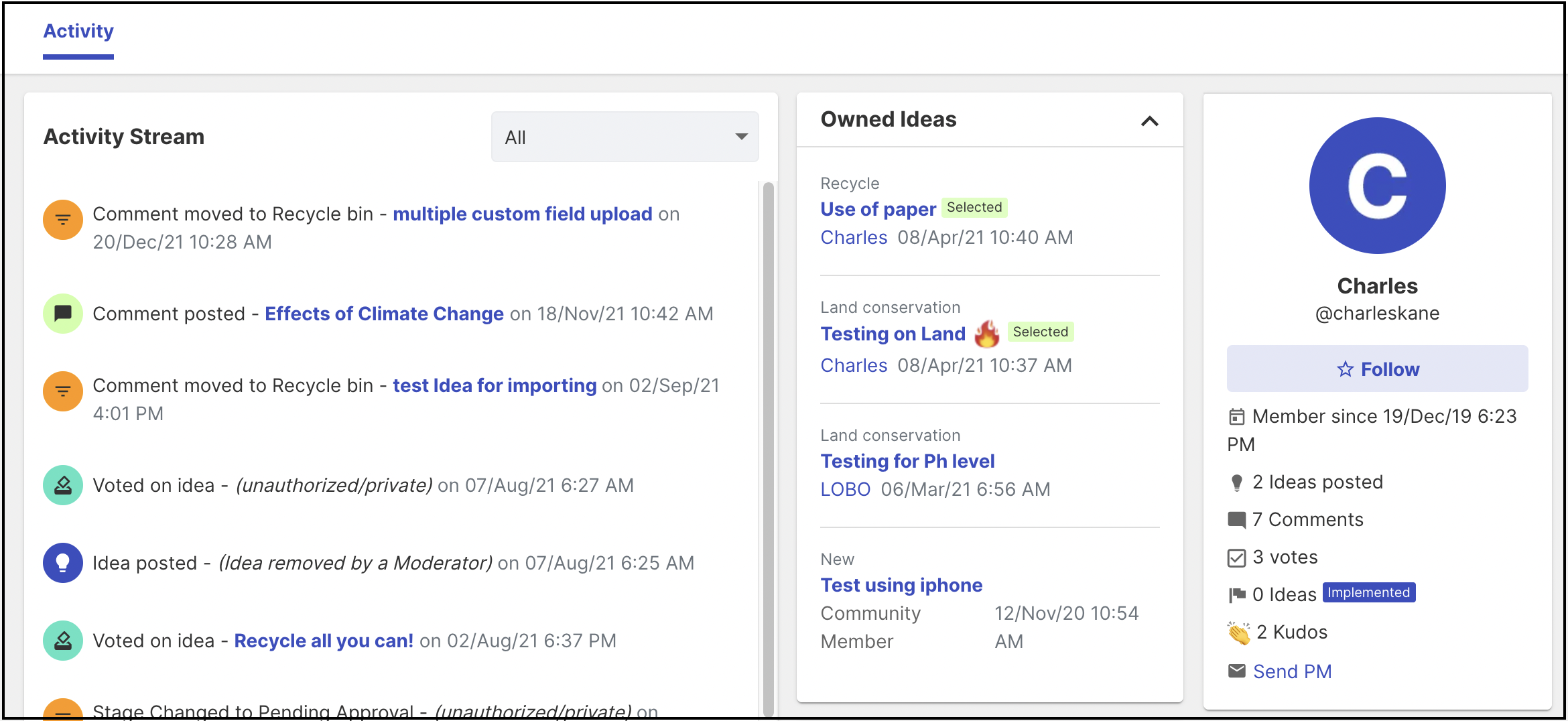 Note: A user's profile can be seen from the Leaderboard or by navigating from idea submitter name seen for an idea. The member (X) being followed is never aware of the followers.

Each time the user (X) who is being followed submits an idea the follower (Y) will be notified by email.
Unfollowing a community member
In order to stop following a member (X). The follower (Y) can get onto the profile of the one(s) being followed (X).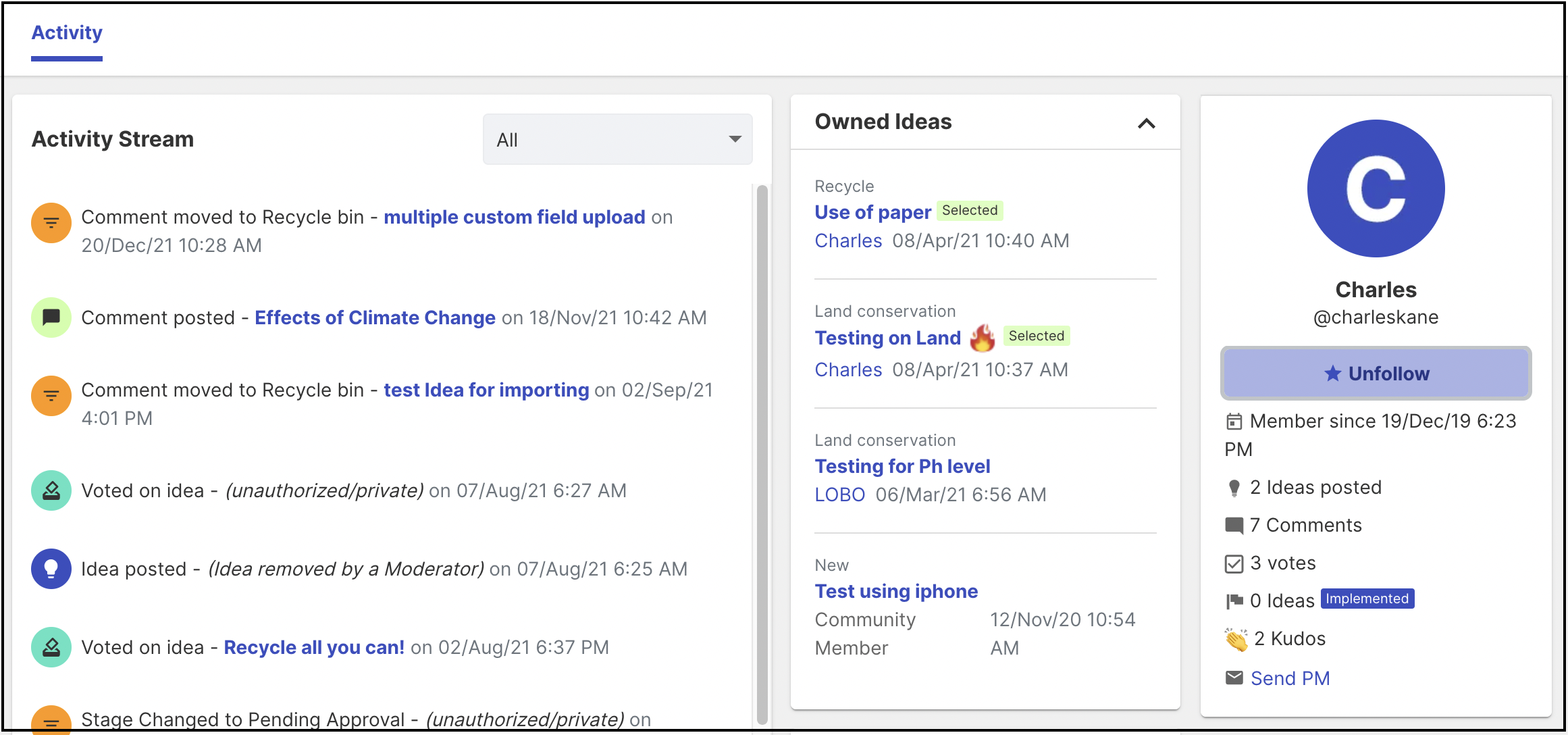 Then hit the link Unfollow. The procedure is just as same as the previous one.
Members being followed can be found under Profile >> Notifications >> Members followed.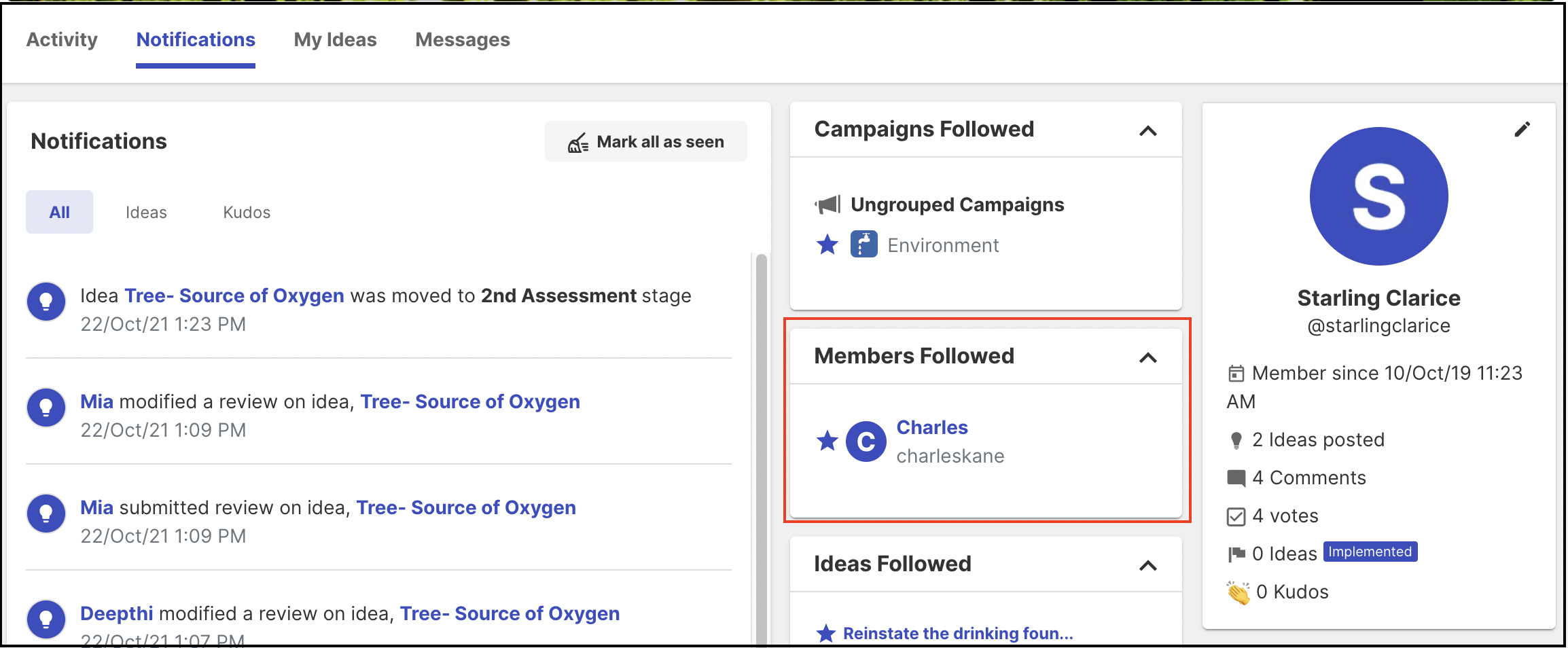 Last Updated: August 16, 2023