Community Wide Emails & Notifications
Email Deliver Report
Path: CommunitySettings >> General Settings >> Emails and Notifications>> Email Deliver Reports

In order to ensure the email deliverability of your community, you may have to make sure our domain is added to your SPF records. In case of any questions, you can always contact your IT department or us. This section is a part of Advanced settings.
Toggle the switch to Advanced to access the setting.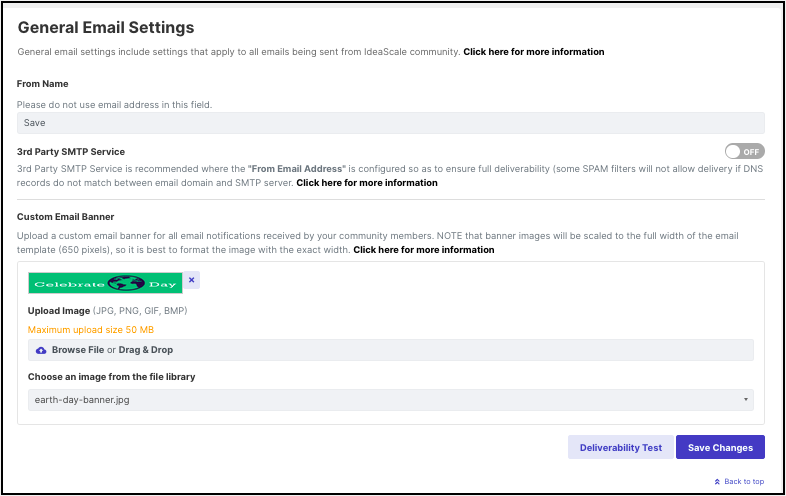 To confirm the communities' email deliverability admin can click on the Deliverability Test switch and wait for the results which will be visible in the Email Deliver reports section.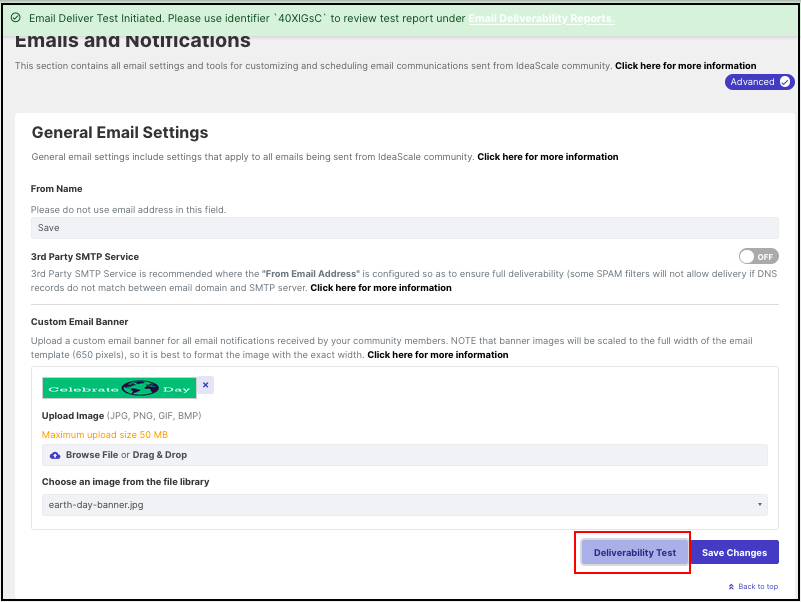 Once the test is initiated it displays a message and the reports will be then displayed in the Email Deliver Reports with a Report ID and other details.


Clicking the Refresh button will reach out to Mail-Test for the latest reports that have not been retrieved. Reports are JSON files stored in physical volume storage. A sample report may look like so:


Clicking View Report will result in a modal with additional details contained in the report and for the opportunity to download the report: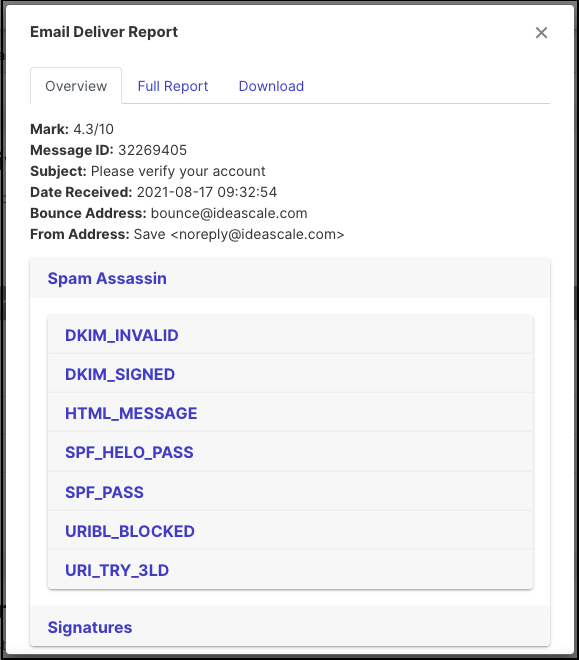 Last Updated: September 5, 2023