Disable comments in campaign, idea and stage
By disabling comments the moderator can bar any user from commenting on an idea. It is the moderator's right to decide if commenting should be allowed/disallowed on an idea. By default comments are allowed on an idea however, the moderator, from the front end can disable comments on an idea. A standard user will not see the "Comment" tab on the idea page.
STEPS TO DISABLE COMMENTS

1. Click on the Moderate Idea button for the idea for which comment is to be disabled.
2. Click on the Disable Commenting button


A message will show at the top of the screen confirming that commenting has been disabled.


Now if a user navigates to the idea details page, the comment input box will not be visible nor the comment icon beside Subscribe to the idea (star) and More (3 dots) though previous comments will continue to appear.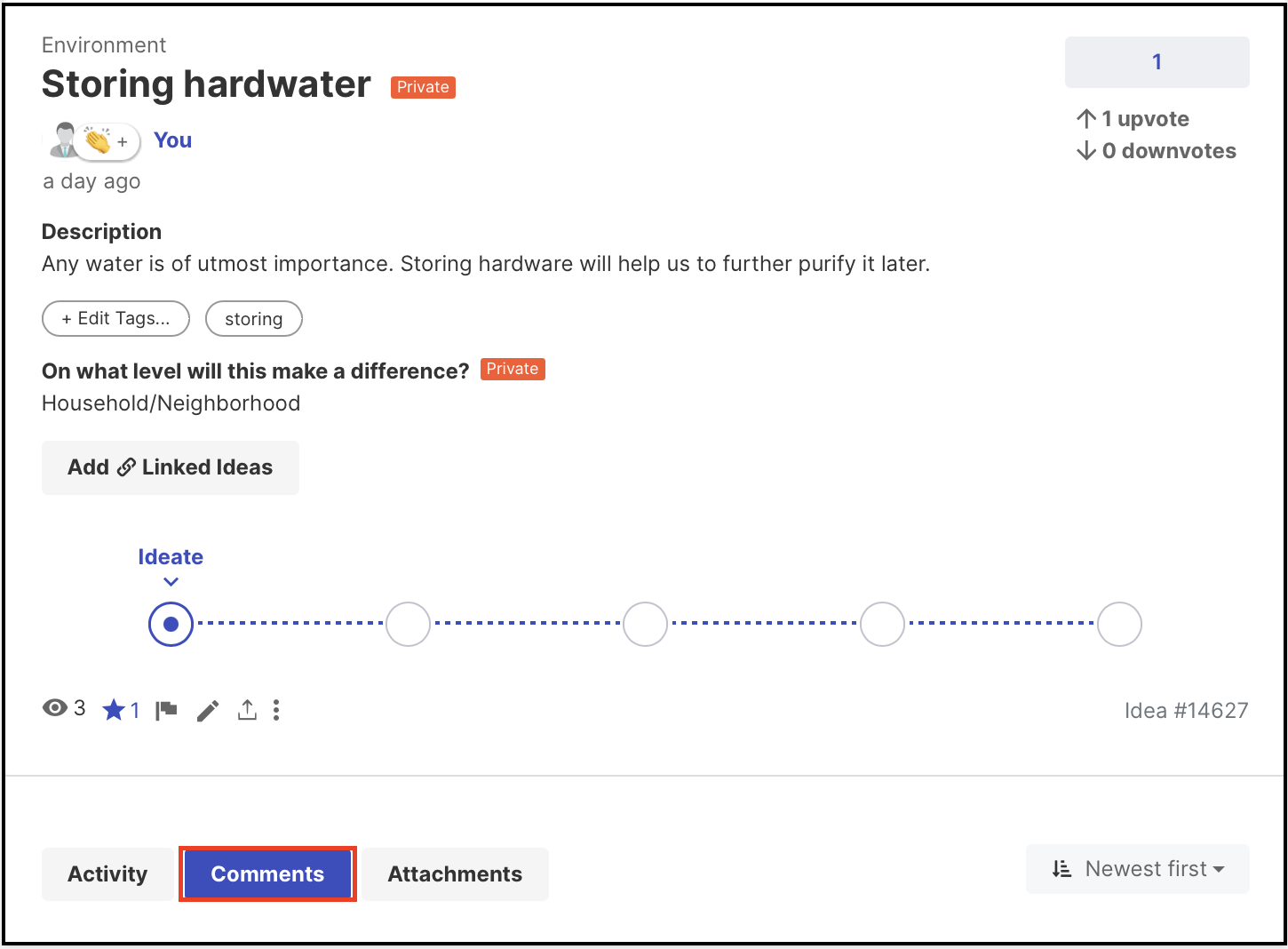 HOW TO DISABLE COMMENTS ON CAMPAIGN
Administrator can disable commenting for a specific campaign from Community Settings >> Campaign >> (Select Campaign) Edit >> Basic Information >> Behavior and Permissions >> Enable Commenting (Disable the switch) and hit Save button.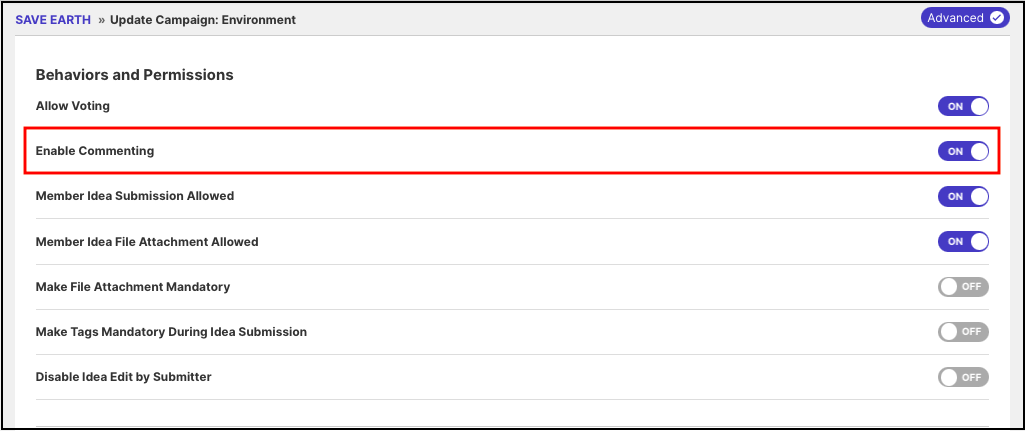 HOW TO DISABLE COMMENTS ON FUNNEL
The administrator can disable commenting on the Ideate stage, this can be achieved from Community Settings >> Workflow >> (Select funnel and Expand funnel) Edit >> Edit Funnel >> (Edit Ideate Stage) >> Stage Specific Setting: Ideate >> (Switch Off) Enable Commenting and hit Save button.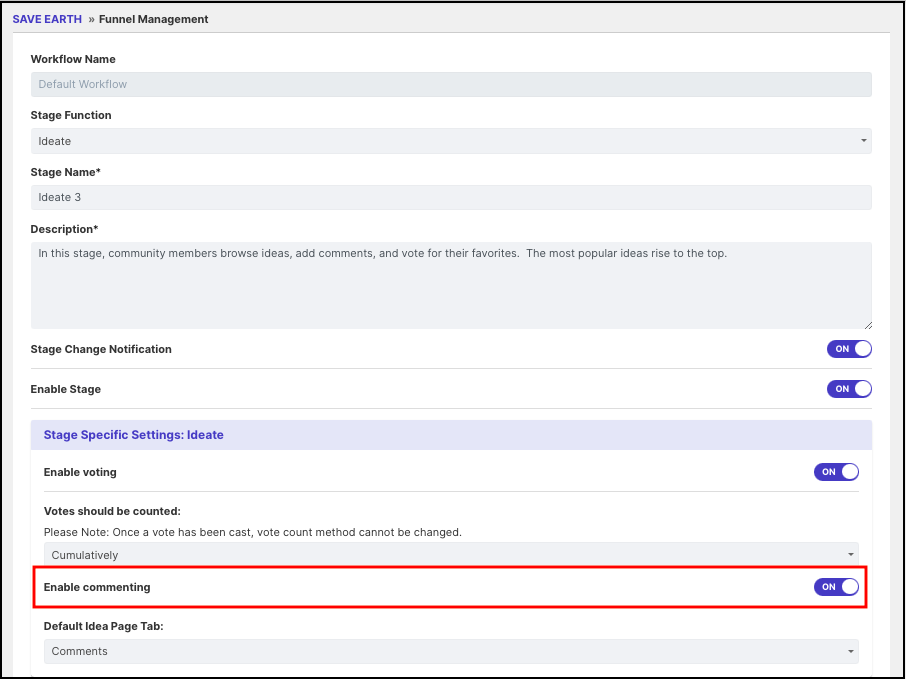 Note: Commenting can be enabled/disabled only on the Ideate Stage when it comes to Funnels.