Data Export Log
Path: Settings Dropdown >> Reports & Analysis >> Data Export Log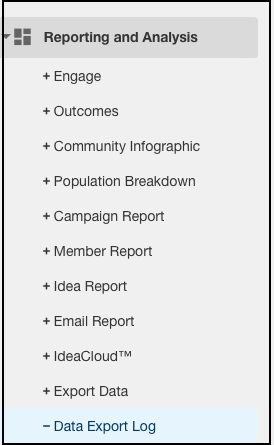 The Data Export Log lists all reports that have been exported over a period of time. It also shows the progress of the ongoing export requested with how a number of steps to be completed.
You can always go back and look for any report that has been exported previously for your reference.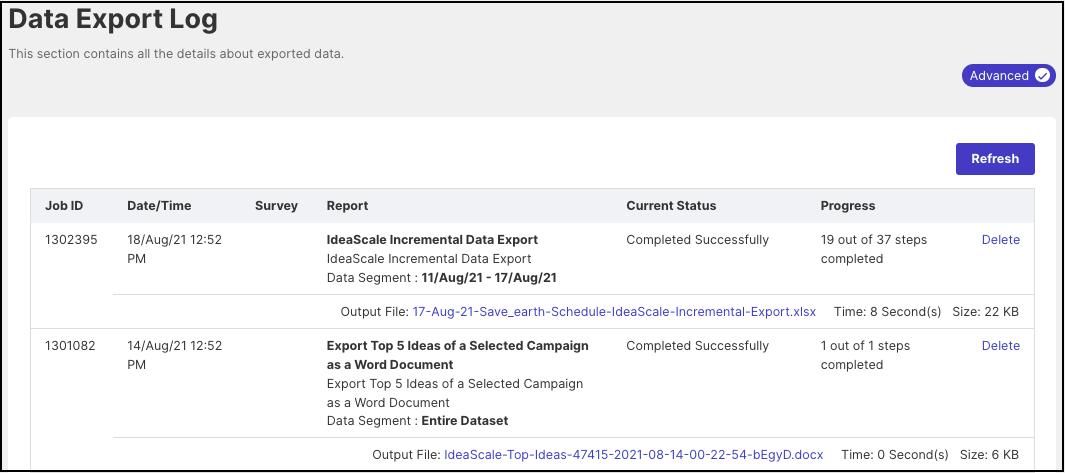 Job ID: Server process number for the executed query
Date/Time: Refers to the time when the report was requested (PST time)
Report: The report title
Data Segment: If the date filter is on it will show the range, otherwise will show 'Entire Data Set'
Current Status-There are three options:
• Queued for processing: The report is in the queue
• Currently processing: The server is currently processing the report
• Completed Successfully: Report is generated
Progress: Number of steps completed to process the report
Delete: Delete the report log
Time: Time taken to generate the report
Size: Report file size
Output file naming format: Report Title - Community ID – Year – Month – Date – Hour – Minute – Second etc.
Last Updated: September 17, 2023