Custom Fields
Add custom fields to your Idea submission form or member profile questions to get more information about idea or member
Path: Community settings>> Campaign >> Manage Campaign>> Edit>> Idea Submission tool Tab
This feature allows us to get more or additional information about the ideas or members of our community. It also helps us to categorize the type of ideas and members we have.

Custom Fields on Ideas: Allow administrators to collect additional information about ideas during idea submission.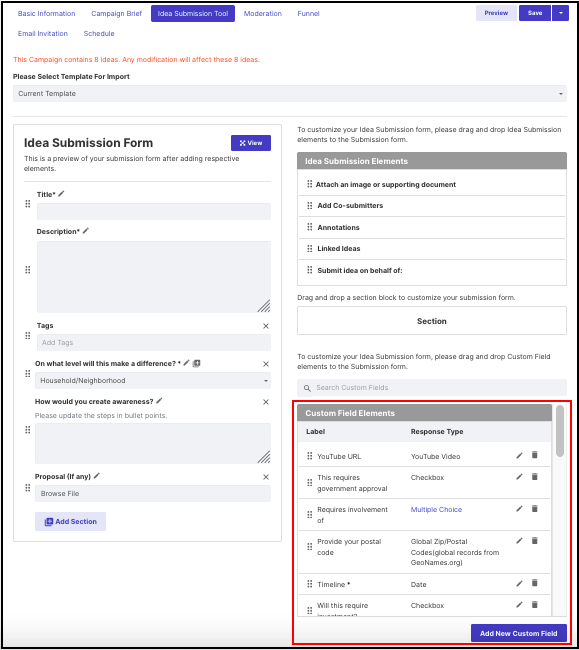 Help article on Custom Fields : https://help.ideascale.com/knowledge/custom-fields-on-idea-submission-tool
---

Path: Community Settings >> General Settings >> Community Info >> Member Profile Question

Member Profile Question: Allows administrators to collect additional details about members.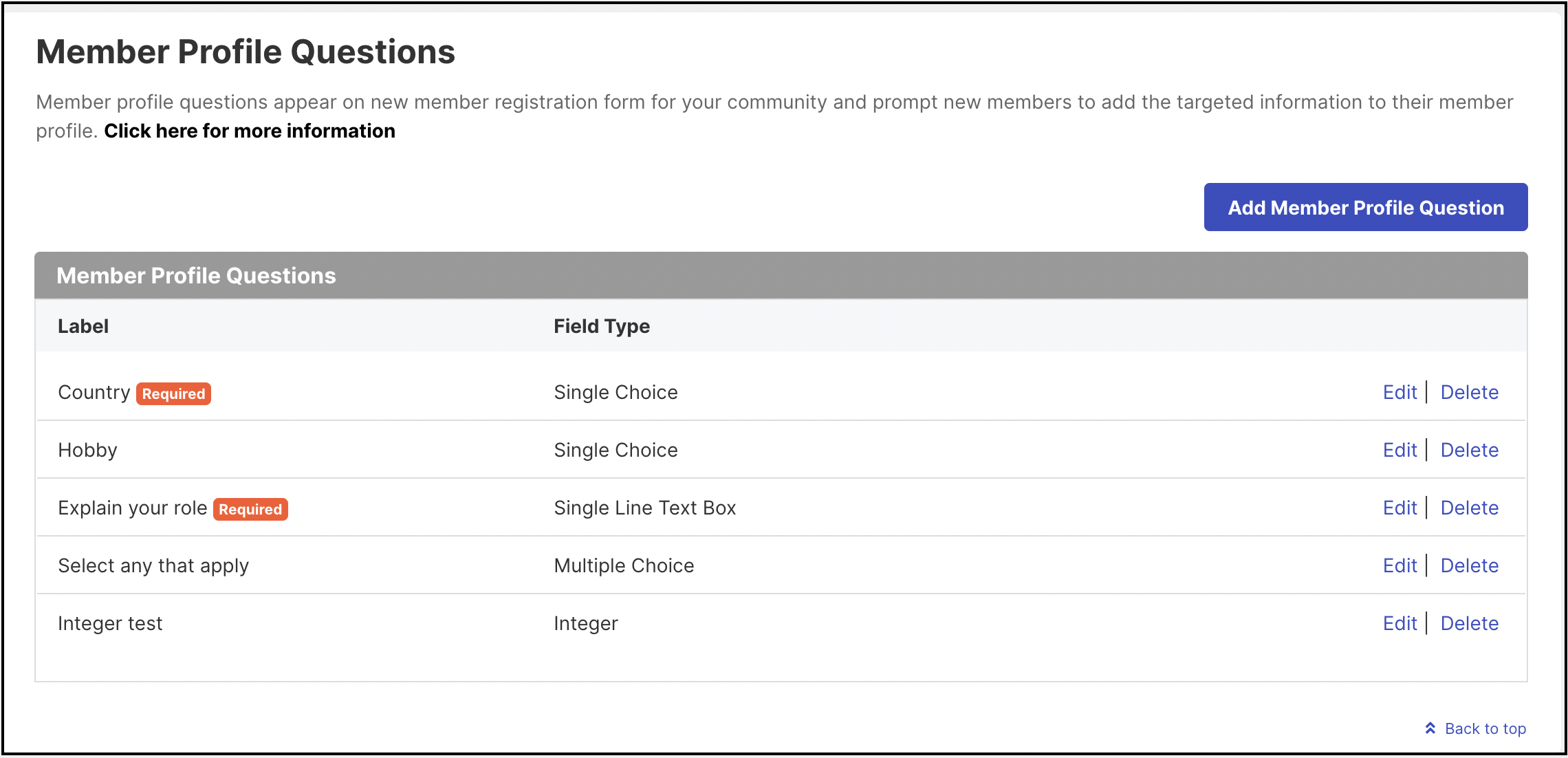 Help article on Member Profile Questions: https://help.ideascale.com/knowledge/member-profile-questions
Last Updated: July 12, 2023