Custom Favicon
Learn how to replace the default IdeaScale logo with your own image on the browser tab.
Path: HomePage >> Edit Mode >> Advanced Settings >> Custom Favicon

The favicon is the small image that you see on the tab of your browser when you visit your community's website. By default, it displays the IdeaScale logo, but you have the option to customize it according to your preference using this feature. This section is part of the Advanced Settings on your community's Home Page.


You can browse the file on your computer or simply drag drop it in the below area. The uploaded images can be resized and readjusted using the Image resizer.
If you already have the file uploaded in Community File Library, simply select it from the dropdown given for Choose an image from the file library.
The image should be 310x310 pixels only and should also be png file.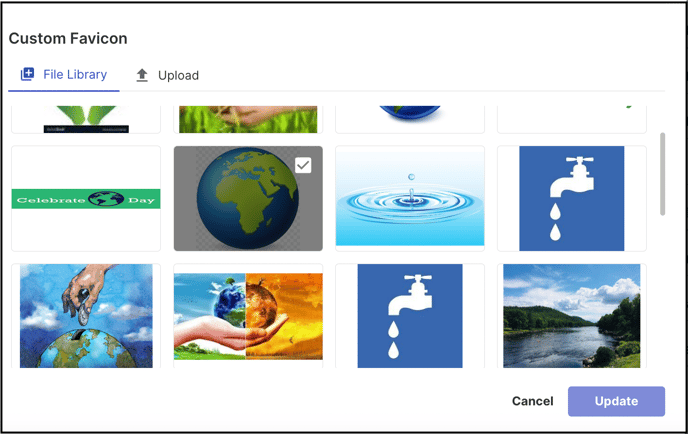 Once done save the changes and the favicon will be updated.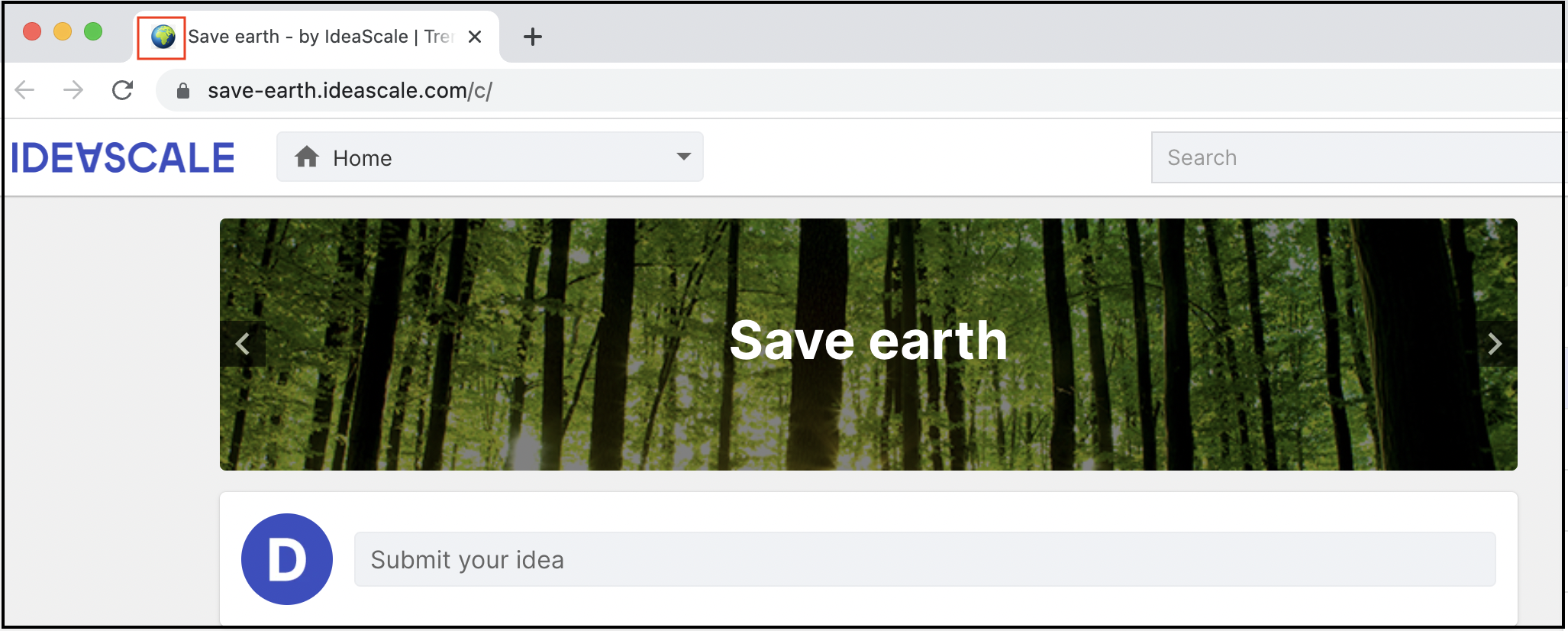 Last Updated: August 15, 2023