Custom Favicon
Path: Community Settings >> Customization >> Look & Feel >> Custom Favicon

Favicon is the image visible on the tab of the browser when you enter the URL of your community. By default it shows the IdeaScale logo though you can customize it as per you preference using this feature. This section is a part of Advanced settings.

Toggle the switch to Advanced to access the setting.

You can browse the file on your computer or simply drag drop it in the below area. The uploaded images can be resized and readjusted using the resizer.
Help article on mage resizer: https://help.ideascale.com/knowledge/image-resizer
If you already have the file uploaded in Community File Library, simply select it from the dropdown given for Choose an image from the file library.
Note: The image should be 310x310 pixels only and should also be png file.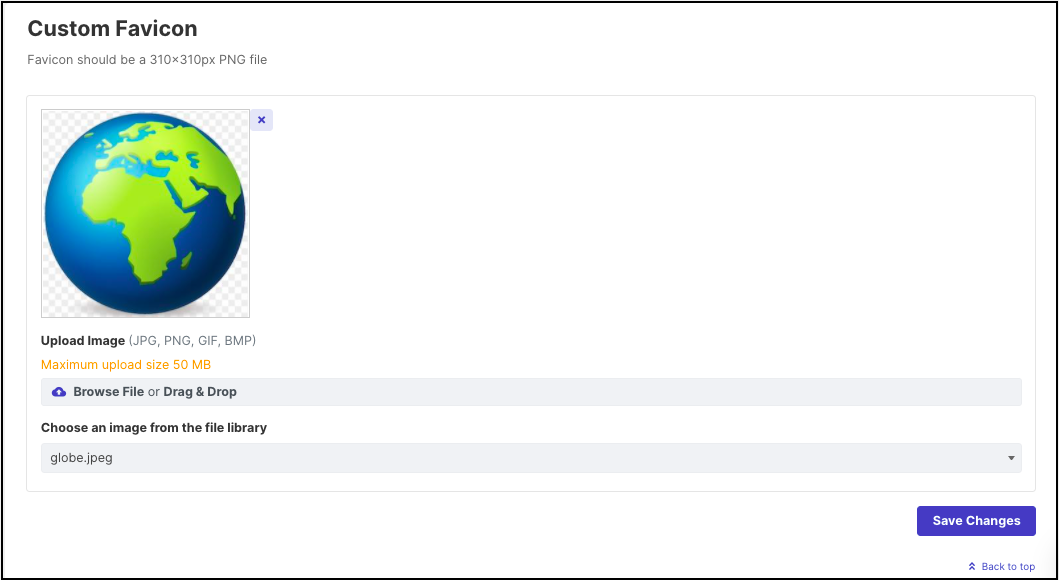 Once done save the changes and the favicon will be updated.