Customize the Community Banner
Enabling and customizing community banner
Path: Community Settings >> Customization >> Look & Feel >> Banner Selection

This settings are situated under Basic settings. It allows the administrator to select a banner for his community home page. Banner Selection image will be used on Profile and Leaderboard page only if the administrator has set up a Community Tile image. You can select the banner from one of the options provided by IdeaScale or add the image of your own choice.

Selecting Banner from the Options
IdeaScale provides a number of options for the homepage banner to select from. The administrator can simply select one of the option which would best suit for the community theme.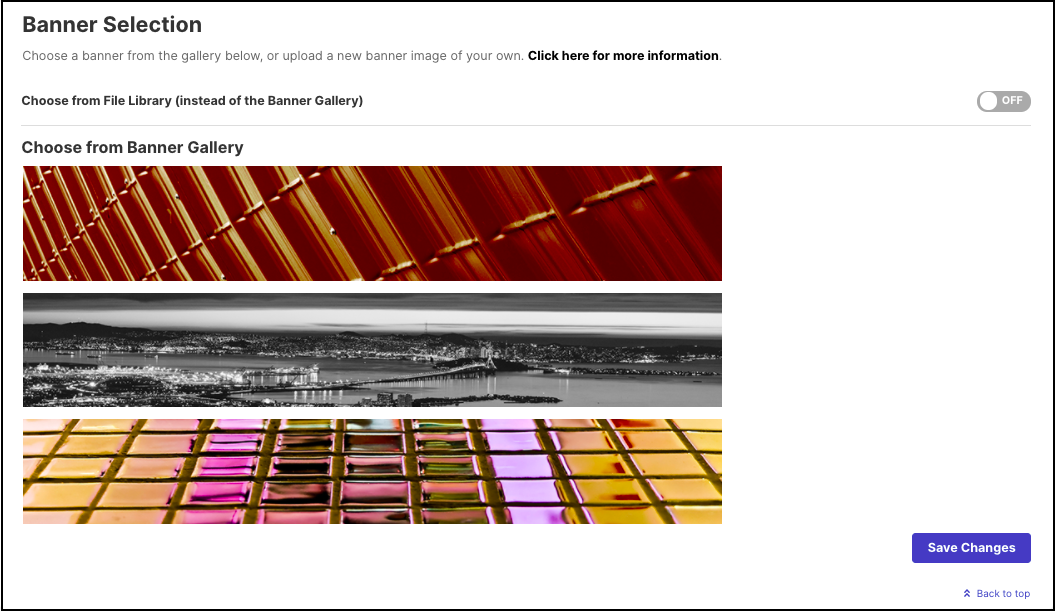 Uploading a Custom Banner
If the administrator want to set a custom or company banner, he can do so by uploading the image file in Community File Library which once uploaded will appear in the dropdown from where it can be selected. You can also drag and drop the image in the area.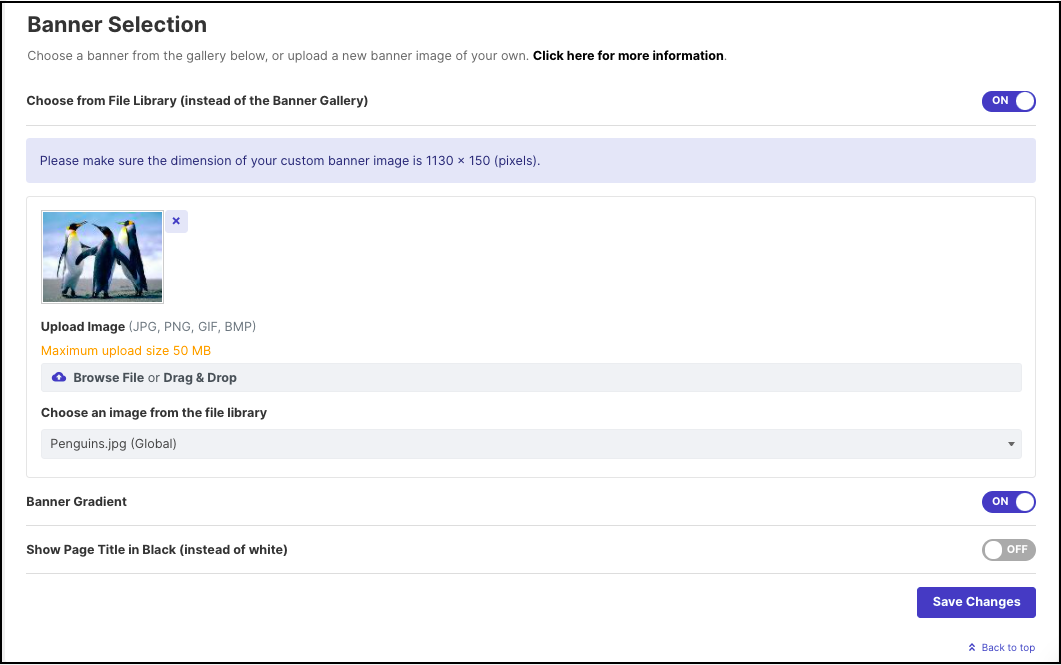 Banner Gradient : You can choose to apply a grey gradient to the banner which is set on homepage or keep the image clear and gradient-free.

Show Page Title in Black : By default the page title appears in white color. Though you can choose to make it black to contrast with the banner color in order to make it more visible.
Note: We do not allow SVG images