Background Image for the Login Page
Background image setup for the community login page
Path: Community Settings >> Customization >> Look & Feel >> Background Image for the Login Page

Background Image for the Login Page falls under Basic settings. This can be used if the administrator wants to give an eye-catchy visual on the login page to encourage users to log in to the IdeaScale community. It can be achieved with beautiful image selections provided by IdeaScale. Just select the suitable image from an array of images provided and save changes.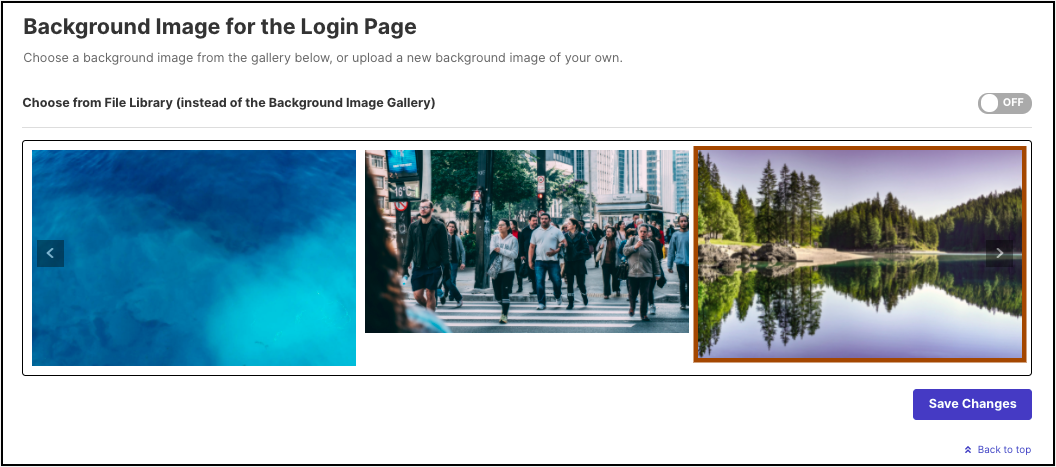 If the administrator wishes to add a customized image to the login page, turn ON the switch for 'Choose from File Library (Instead of the Background Image Gallery)'.
The recommended size for the image is 1920 x 1080pixels or bigger.
This will open up the option to simply drag-drop the image in the below area. The uploaded images can be resized and readjusted using the resizer. Help article on Image resizer
If the administrator already has the image uploaded in the Community file library, select it from the dropdown of 'Choose an image from the file library'. Save the changes once done.


The set image will appear on the login page beside the login form.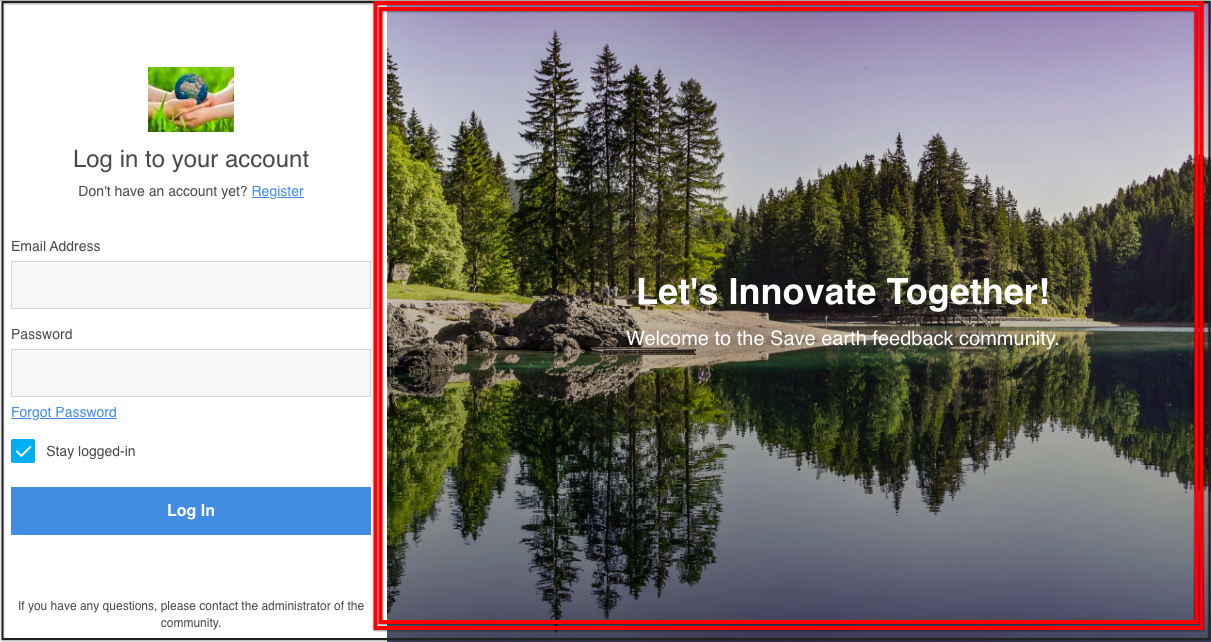 Last Updated: August 4, 2023