Path: Community Settings >> Integration >> App Directory >> Social Share>>Idea Sharing via Email to any Email Address

This email tool allows members to send an idea to all the registered users in the community as well as to people who are not IdeaScale users. Thus the Administrator can use this switch to his benefit and get more people interested to participate in the community.
The members would be able to send out emails to non-IdeaScale members only if the administrator has enabled the option of Idea Sharing via Email to Any Address.

Steps to Email an idea
1) Click on the title of the idea to be sent out. This opens the Idea Detail Page. Click on the Share Idea Icon as shown below.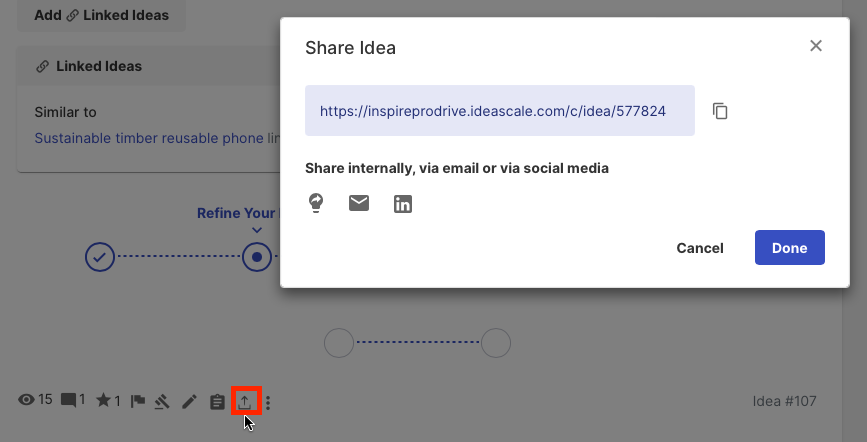 2) Click on the Email icon, which opens a new page to fill in the details.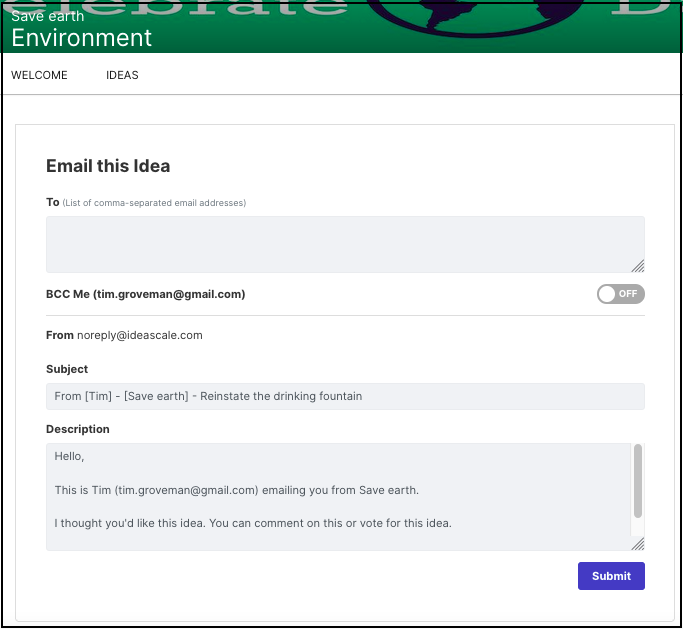 3) Enter the email address in the "To" box. (Use commas to separate multiple email addresses.)

4) Click on the "BCC Me" checkbox if you would like a copy.

5) If required, edit the Subject and the Description.

6) Click on the Submit button.
Once the email is sent successfully, you will be taken to the home page of the community.

The email received will be as below in the screenshot.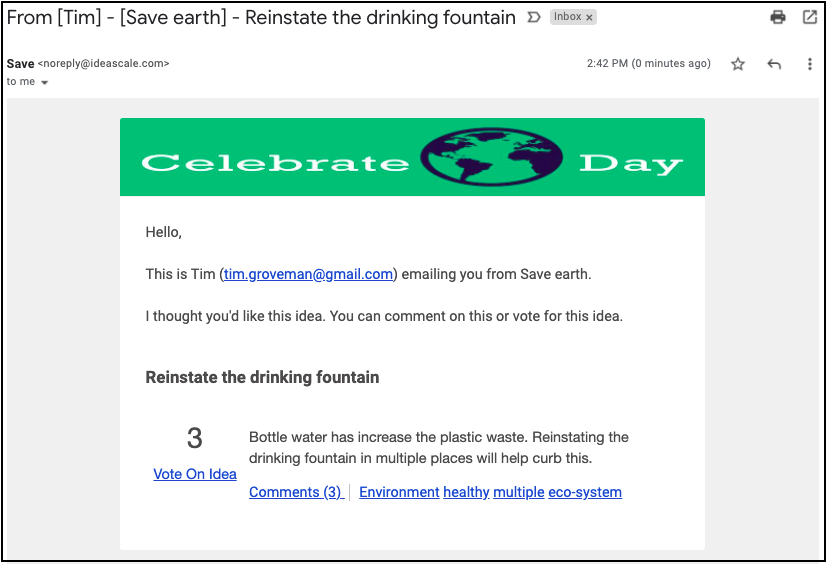 Note: Idea share via email (to non-community members) feature will work for a public community. Also, Ideas sharing via email from a private campaign to unauthorized members will not be possible.