Rebuild RSS Feeds
Path: Community Settings >> Data Management >> Rebuild Data >> Rebuild RSS Feeds

Community administrators can rebuild RSS feed from the above path. This will keep RSS feed up to date and help subscribers download new content of the community to their browser so they can keep up with new ideas/comments submitted in the community.



A message will appear saying 'The RSS Feeds have been rebuilt as of (Date) (Time)'.

1) Where do I subscribe to RSS feed?
Users can subscribe to RSS feed link from the bottom right navigation of their community as shown below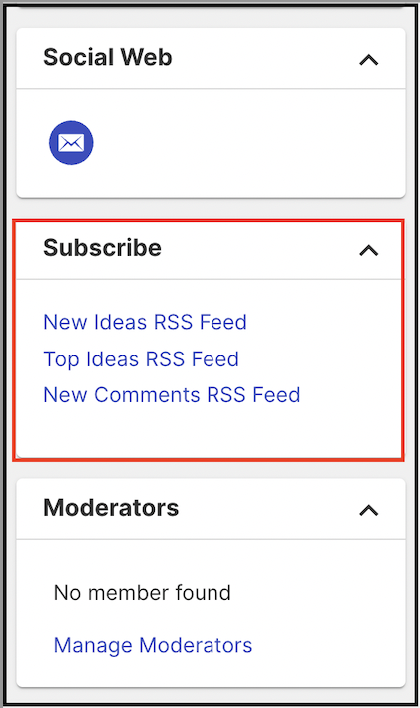 2) Can I subscribe to Private Community?
No. You can subscribe RSS feed for Public Community.

3) How does RSS feed look in the browser?
It depends on the type of browser. A feed can have the same content, but it's often formatted differently.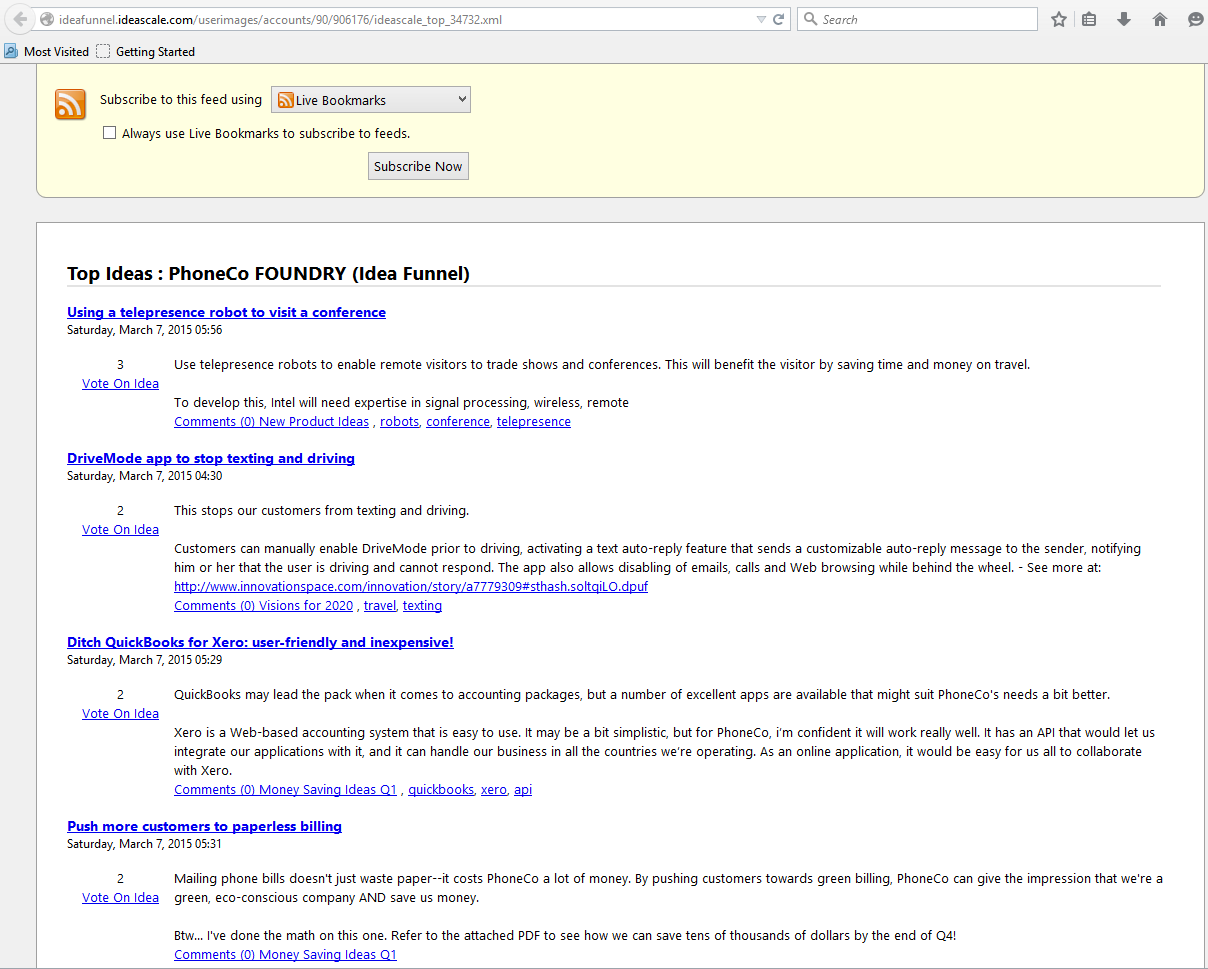 Note: Screenshot is taken from the Firefox browser. Feed may appear different for IE, Chrome, Safari, etc.