Community Wide Emails & Notifications
Set Default Email Notification for End User by Administrator
Path: Community Settings >> General Settings >> Email and Notifications>> Default Notification Preferences
Community administrators have the ability to select which email notifications end-users will receive by default. This allows the admin to manage the email notifications the end-users receive, based on the needs and preferences of the community.
The administrator is able to set the default email notification for end-users from: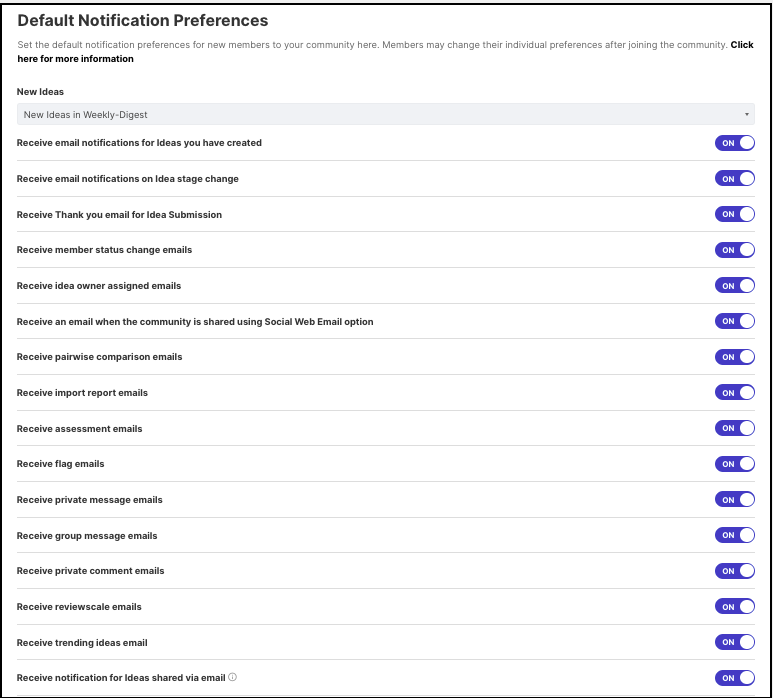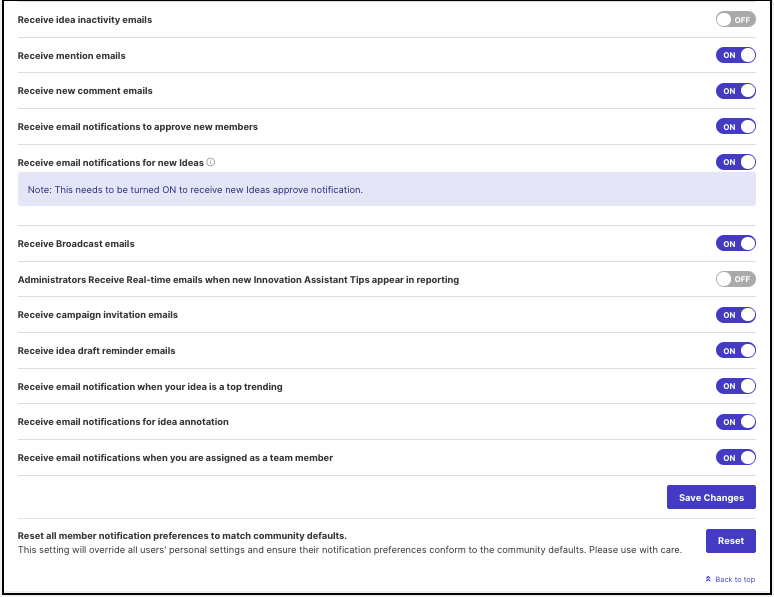 Note: The individual user is also able to change their community-wide email settings to add or remove specific email notifications from their Profile.

Email Notifications Received By Users
Default Notification Preferences