Population Breakdown
Population Breakdown
Path: Settings Dropdown >> Reporting & Analysis >> Population Breakdown.

The population breakdown report gives information on community members with regard to the following three sections:

1. Member Status
2. Email domain
3. Custom User Profile

Member Status
Shows the current status of members in the community. Member status can be:
Pending - Moderator has not approved user's account

Member - Approved member in the community.

Banned - Banned by the administrator from participating in the community

Merged - Members who merged secondary email address with primary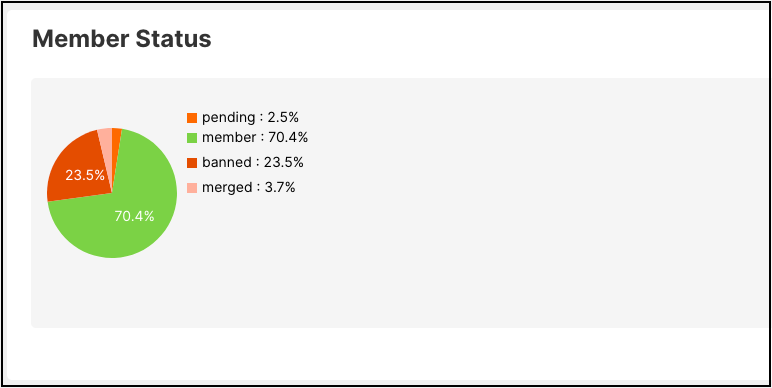 Note: Member status breakdown is shown percent-wise on a pie chart. To get exact numbers navigate to Member Management >> Search/ Filter >> then select status you would like to see (e.g. pending, member, banned, or merged)
Email Domain
It shows breakdown of domains associated with community member's email address e.g. yahoo.com, gmail.com, mycompany.com etc. Breakdown is shown by a horizontal bar chart.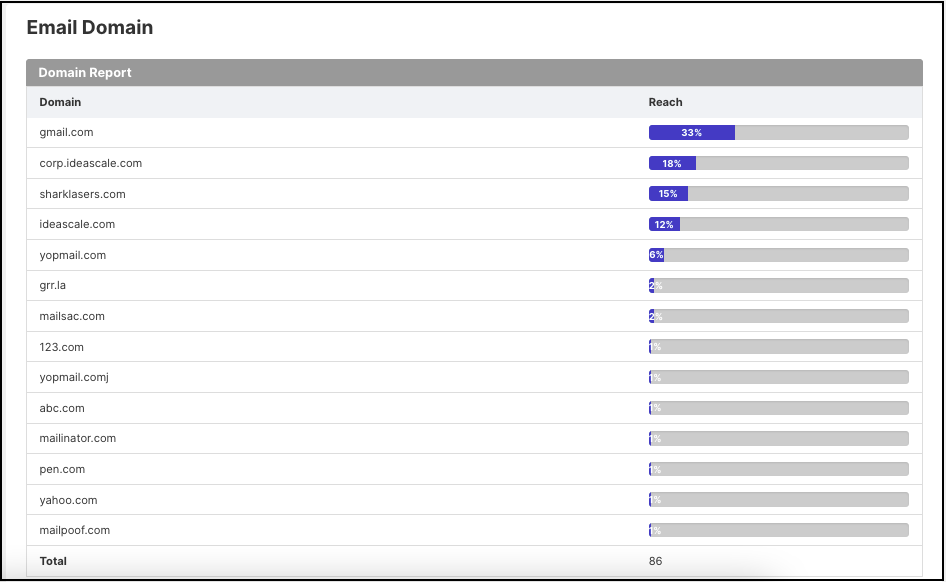 Custom User Profile
It shows total number of community members who has answered a member profile question in the community. The breakdown is given by horizontal bar chart along with figure