Member Report
Path: Settings Dropdown >> Reporting & Analysis >> Member Report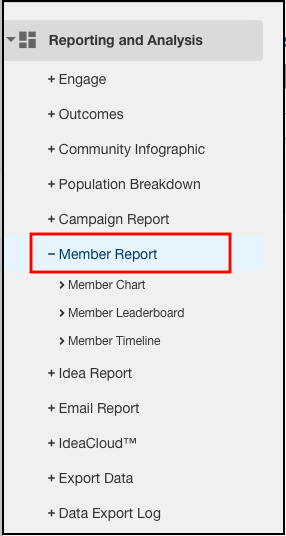 The Member report helps you to determine the most active member of the community based on the number of ideas, votes & comments.
Member Chart
This chart provides you with a breakdown of your members in the community, breakdown by Member Status, Email Domain or Custom Field (Member Profile Question). It can be narrowed down with the dropdown provided like number of ideas, votes, comments or logins done by a member.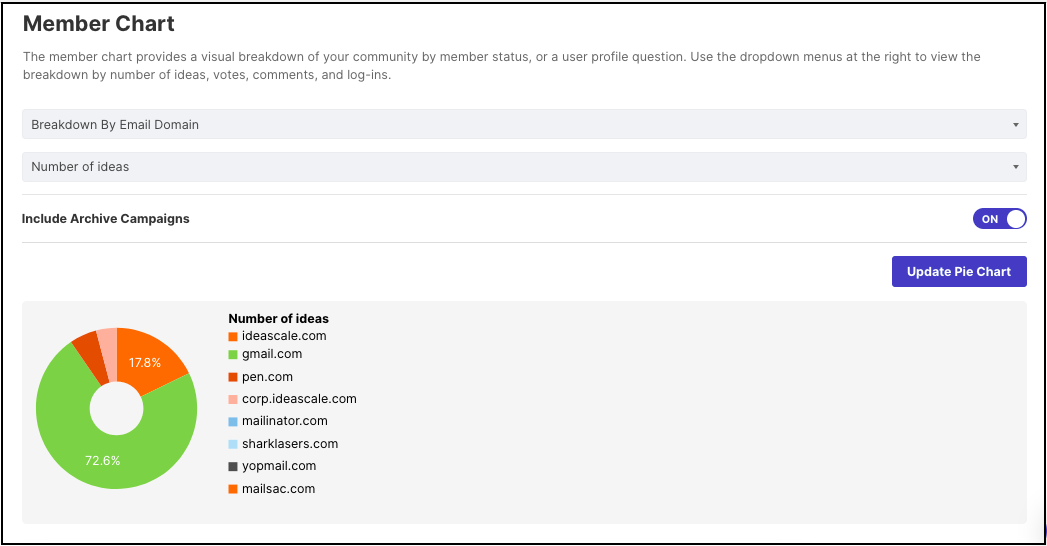 When you select 'Breakdown by Custom Field', another dropdown appears to select the custom field.
NOTE: Only single choice type custom fields will appear in the dropdown

Member Leaderboard
Member Leaderboard gives you a list of members in your community sorted by the number of ideas, comments, votes and logins. NOTE: The default member leaderboard will be sorted as per member addition/upload, registration and joining time.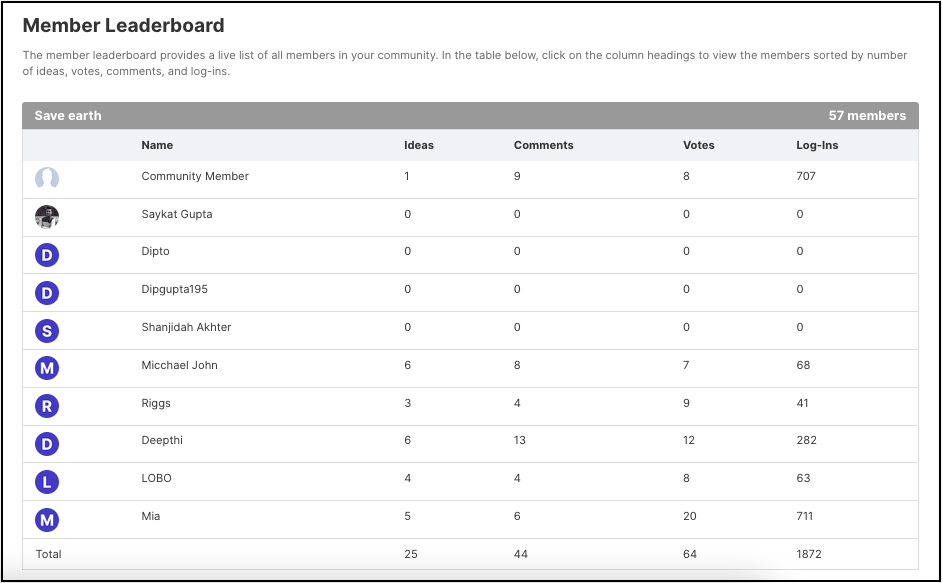 Member Timeline
Member timeline helps you review the activities of your member in terms Start Date and End Date, Breakdown by week or month. It shows you a statistical graph of the number of ideas, votes, comments & logins. NOTE: Under 'Filter Option' you need to select 'Custom Member Profile Question' and select a profile question (Single choice type field) from the newly opened dropdown in order to get results.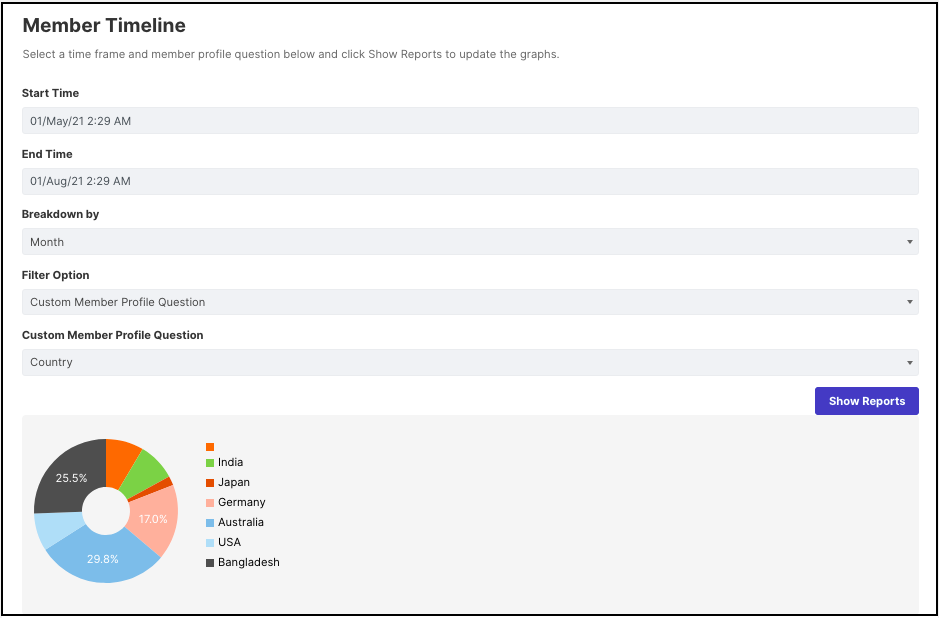 Note: These reports cannot be downloaded