IdeaCloud
Generate IdeaCloud in the community
Path: Settings Dropdown >> Reporting & Analysis >> IdeaCloud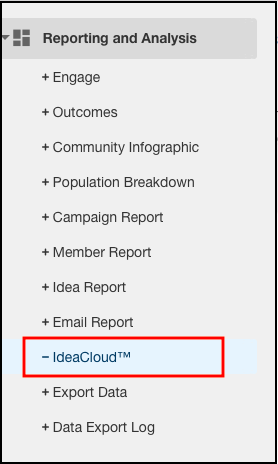 IdeaCould illustrates an image visualization and offers an interactive overview of what things are being mentioned the foremost among your ideas in the community.

How to Generate the IdeaCloud:
To create an IdeaCloud, choose a campaign from the drop-down below to get associate IdeaCloud for that campaign.
1. Select all campaigns or any specific campaigns.
2. Select the name of the stages from the funnel.
3. Click on Submit.
The most discussed and mentioned keywords within the idea will be highlighted in the IdeaCloud.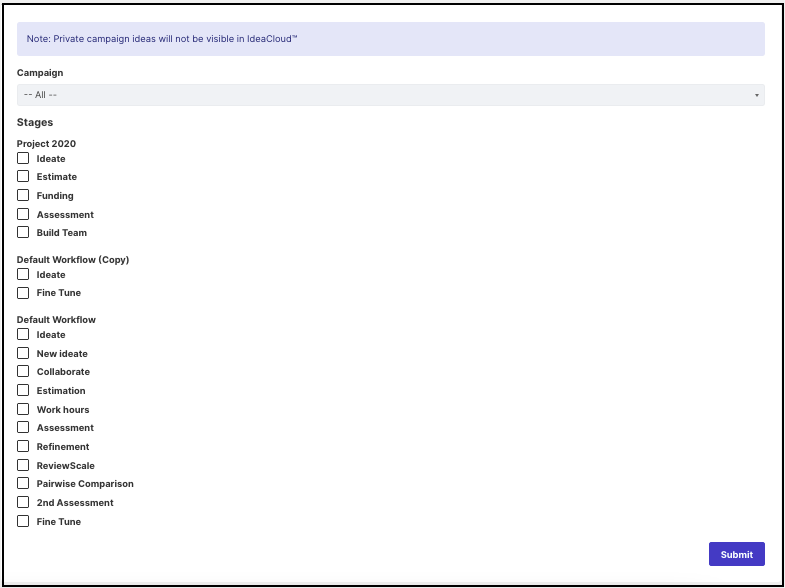 IdeaCloud widget provides an embedded code for the selected campaign with a preview of the IdeaCloud.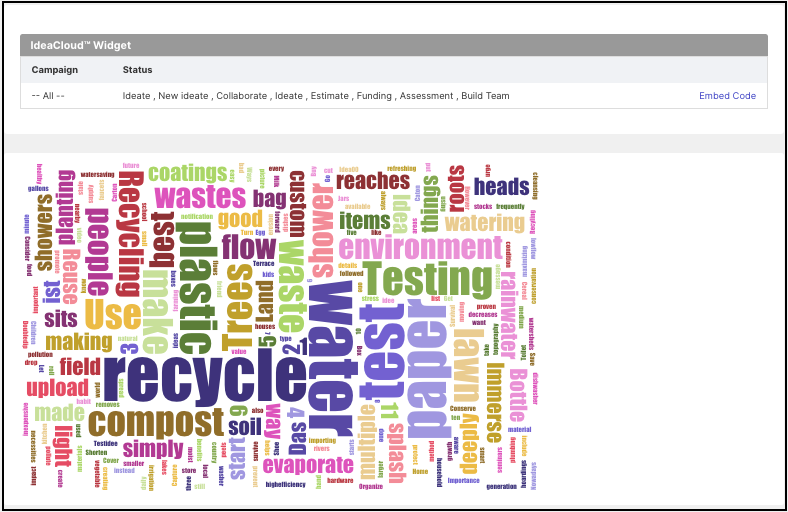 Note: Private campaign ideas will not be included in the IdeaCloud view.