Idea Report
Idea Report
Path: Settings Dropdown >> Reporting & Analysis >> Idea Report

The Idea report shows a view of the top most idea based on the number of votes, comments and activity score.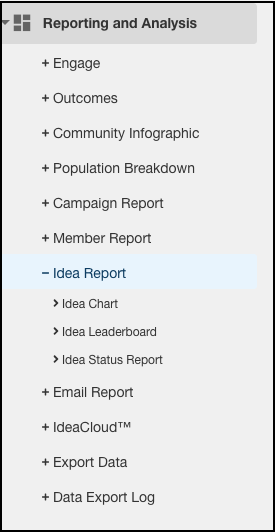 Idea Chart
This chart provides you with a breakdown of your ideas in your community by State (Currently States from The United States of America) or Custom Idea Field. You can also breakdown by Number of Votes, Comments & Activity.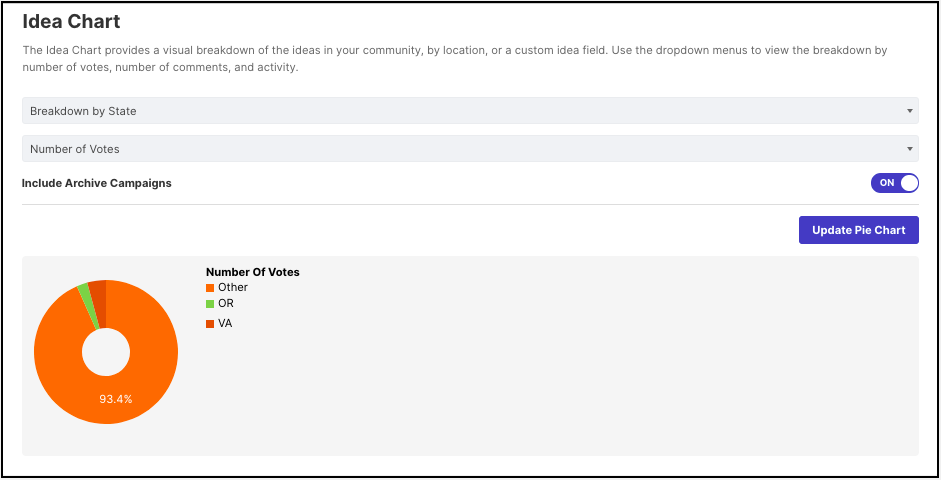 Idea Leaderboard
Idea Leaderboard gives you a list of ideas in your community sorted by the number of Votes, Comments and Activity.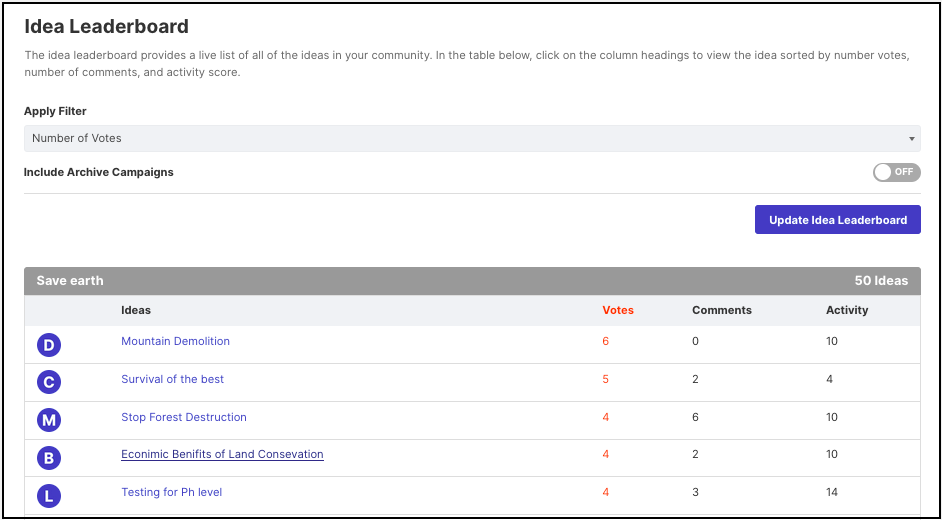 Idea Status Report
This report shows a graphical representation of the ideas in your community by the Idea Status and on the campaign level.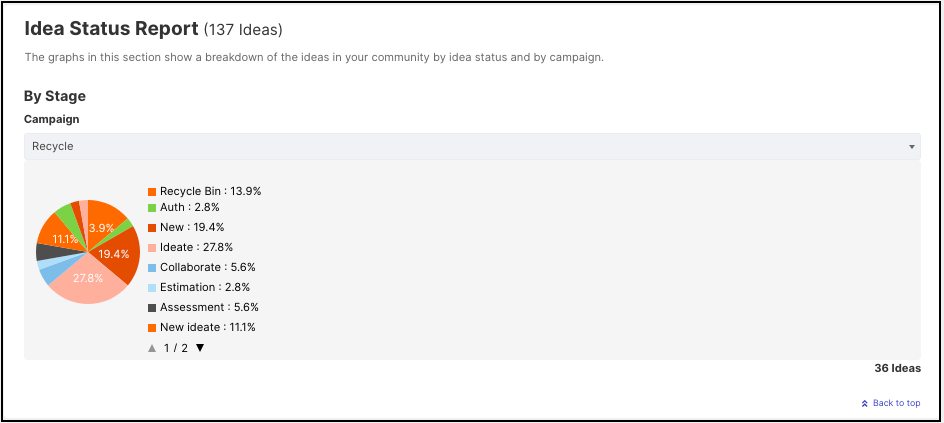 Note: These reports cannot be downloaded.