Integrating Intercom with IdeaScale Community
Path: Community Settings >> Integration >> App Directory >> Intercom

Does your organization use Intercom? If so, good news for you! IdeaScale integrates with Intercom and it is super easy to set up.😀 If you want your end-users to interact with your Support Team, please follow the below directions that will walk you through connecting your Intercom instance to your IdeaScale community.
**You must have an account with Intercom.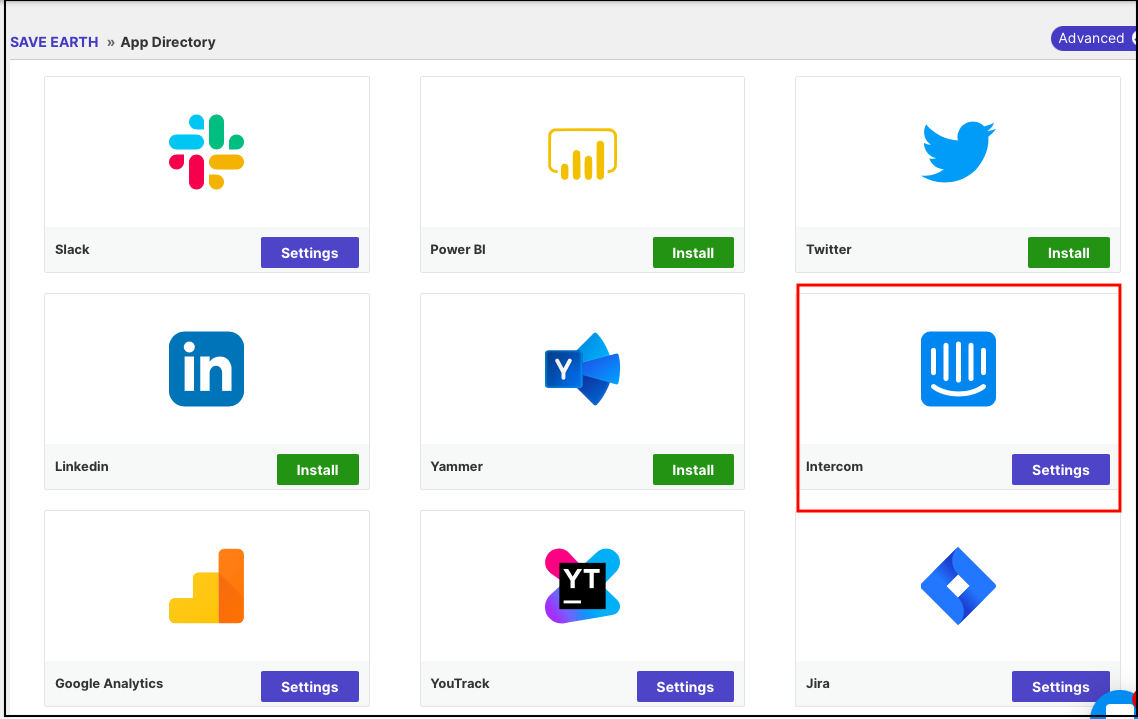 From the above image, click on Settings then go to Settings TAB.


2. Now add the APP ID & Secret Key (located in Intercom)
The easiest way to find the ID (APP ID) is to check the URL of any page you have open in Intercom. It's the code that comes after apps/ in the URL. So, for this example workspace, if we check the URL we can see that the workspace ID is e8y21262.


Your workspace ID is found in Intercom when you are logged in, look under
Settings > Installation > Web:

You can access your secret key through your workspace settings.
If you click on your avatar in the bottom left-hand corner, this will open your settings menu.

Click on settings

Click on Security

Click on Enforce identity on the web & enable the setup.

If you hover over the identification verification secret, this will show your secret key for your workspace.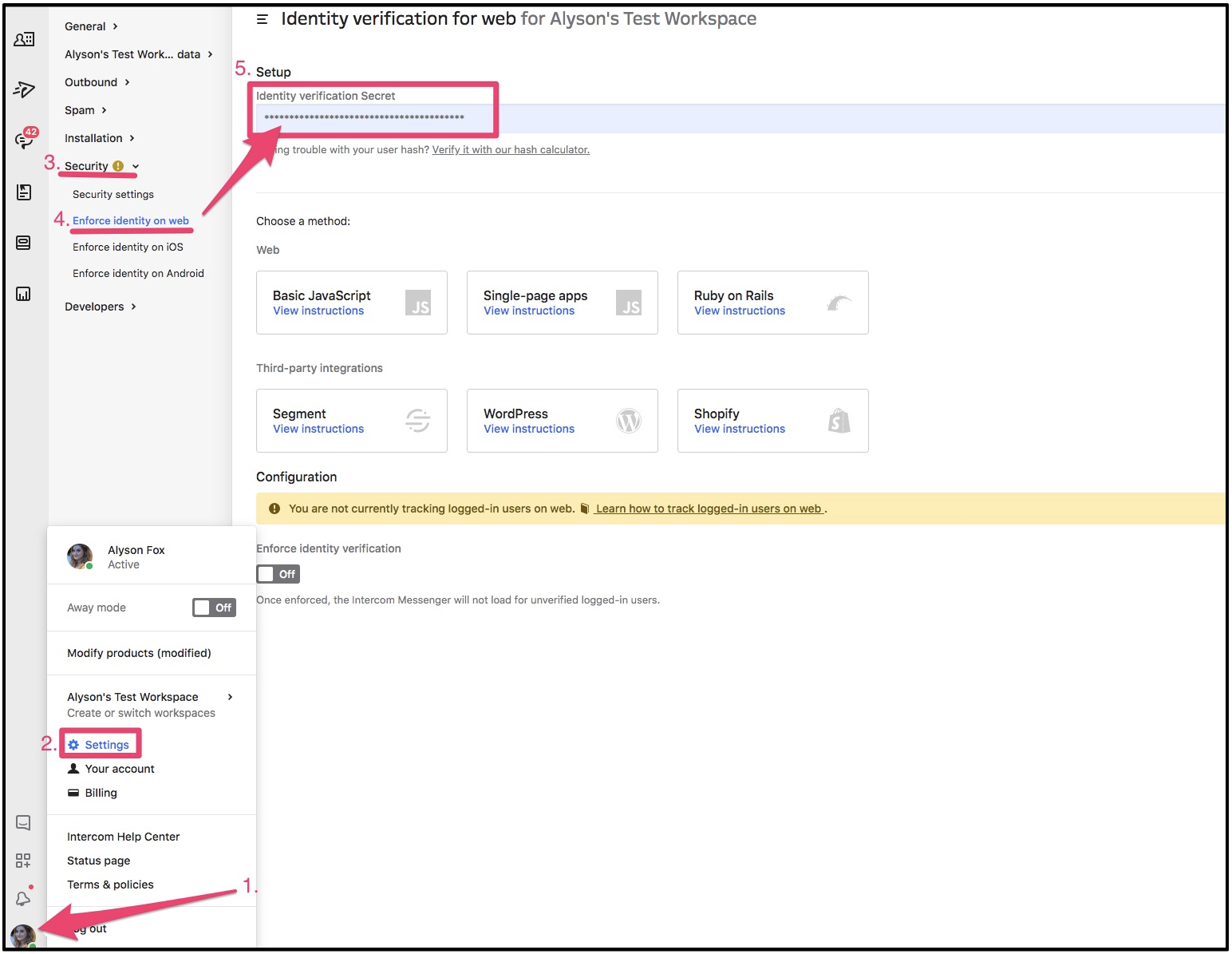 NOTE: Intercom chat windows installed using this method will target only end-users, with admins and moderators continuing to see the IdeaScale support chat interface.