Setup and implementation of Idea Submission settings
Path: Community Settings >> Customization >> Customize Site Behavior >> Idea Submission Settings
This section allows the administrator to enable/disable various idea submission form-related options.

Idea Title Length Limit (number of characters, must be between 20 and 128): Defines the number of characters allowed in the idea title. The default is 64 characters.

Idea Body Length Limit (number of characters, 0=unlimited): This allows to define an upper limit to the number of characters that an idea description box can contain.

Ideas in Ideate Stage are Editable by Idea Submitters and Co-Authors: When ON, the Idea Submitter, and co-submitters are allowed to Edit the idea even after Idea has been submitted. Note: The idea submitter can edit the ideas only if they are in the Ideate stage.

Allow a single Idea to have multiple submitters: Enabling this will allow the ideas to be assigned to multiple submitters/contributors.
Note: Multiple submitters/contributors cannot be added for anonymous ideas submissions.

Administrators May Submit Idea on Behalf of Another Member: Enabling this would give access to all the administrators of the community to submit Ideas on behalf of a member of the community thus allowing the flow of ideas into the community.

Allow Idea Report abuse or Report duplicate: Enabling this setting will allow members to report an idea as abused or duplicate.
Retrieving the draft idea
The below video shows where you can retrieve your draft idea.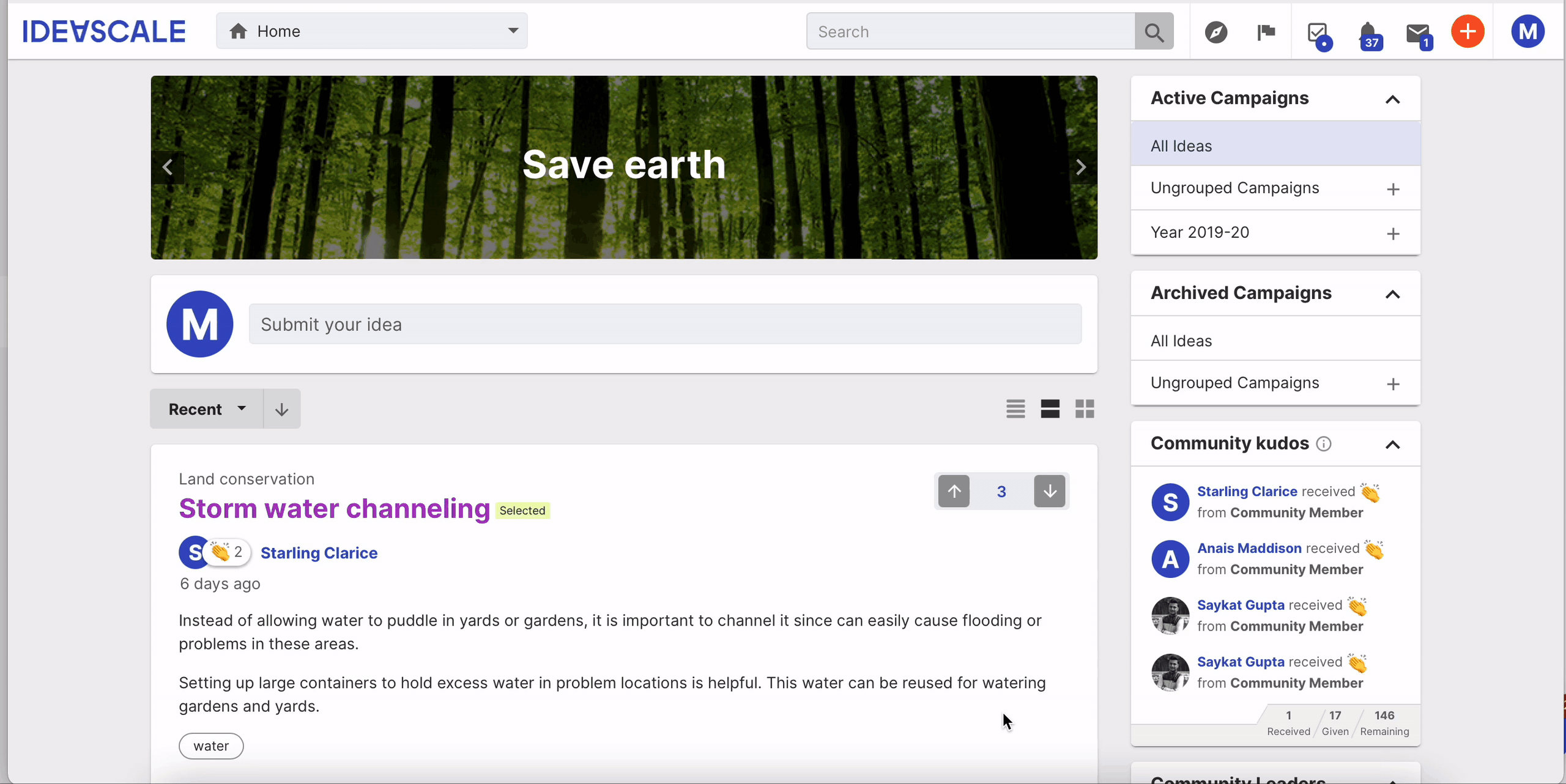 You can also find all the drafts in which a specific campaign is selected from the Profile >> My Ideas >> My Drafts tab.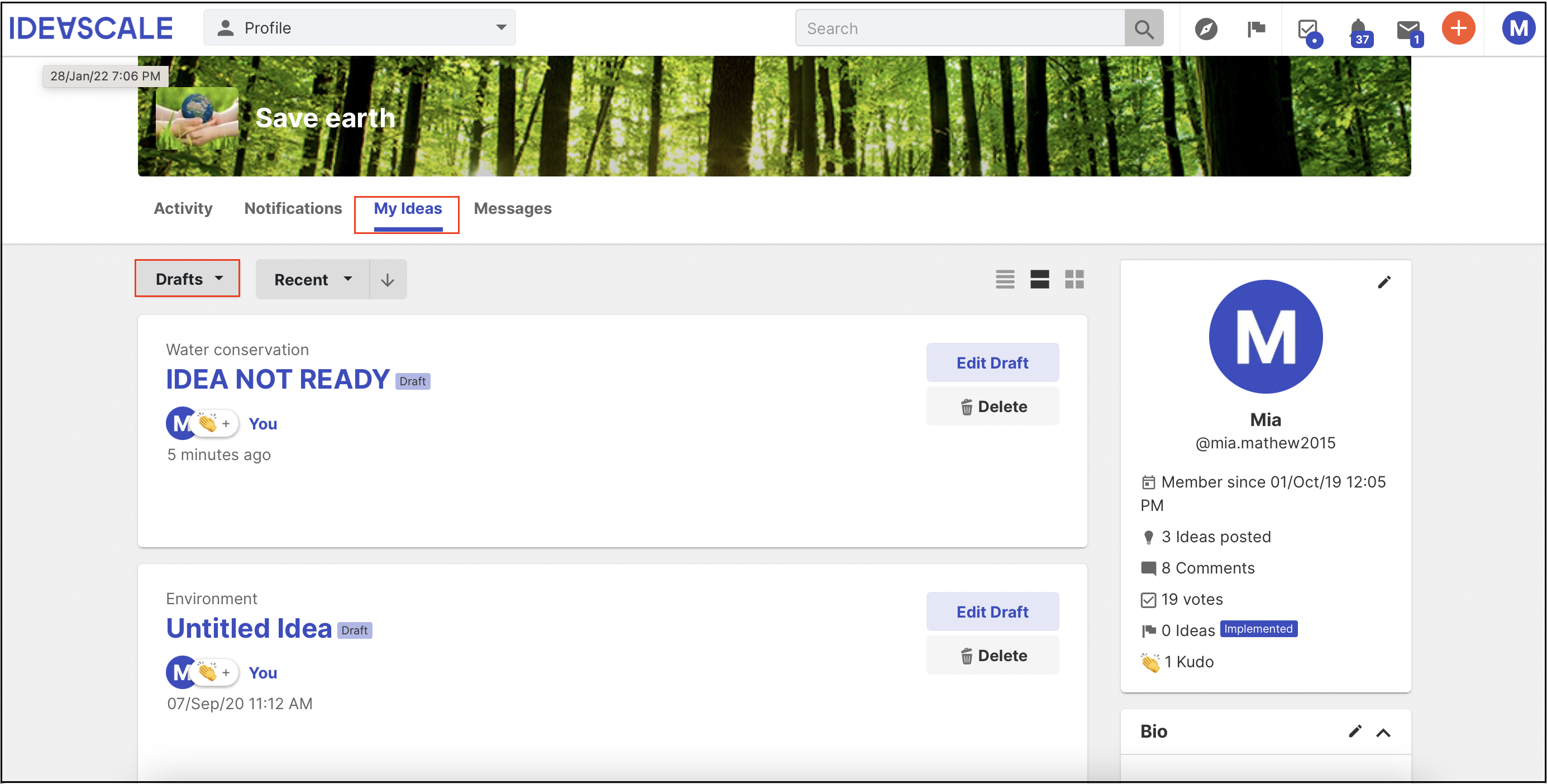 Further user can change the display of the ideas into List View and also Grid View by clicking on the icons to right side of My Ideas tab.
Drafts saved in List view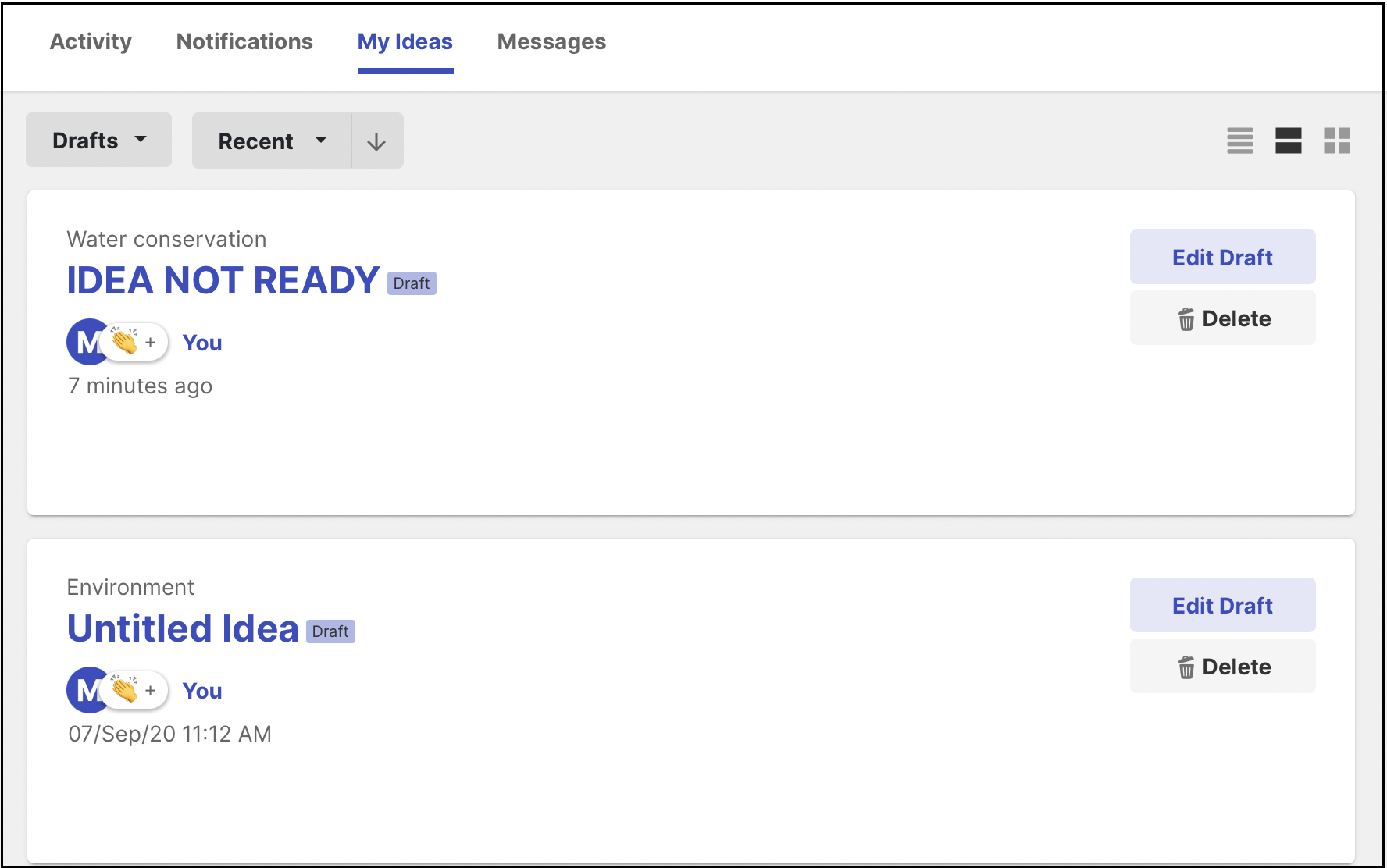 Drafts saved in Grid view