Customize your iPhone's IdeaScale Icon
Path: Community Settings >> Customization >> Look & Feel >> Custom iOS Home Screen Icon
It is very easy to create IdeaScale icon on iPhone home screen as well as to customize it. Below are the steps mentioned for how to achieve this.
Creation of the IdeaScale community icon on Home Screen
a) Go to your IdeaScale community on your phone.
b) Select the 'upload' button on the bottom of the screen.
c) Click 'Add to Home Screen' option.
d) Click on 'Add' and your icon will be created.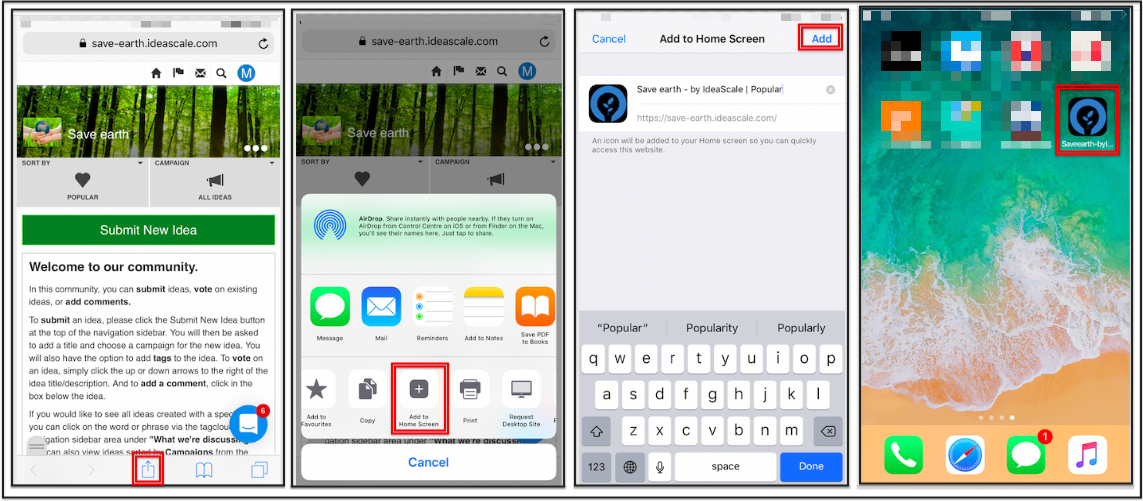 Note: The above screenshots may vary depending on which iOS version you are using.
Customizing the icon
Path: Community Settings >> Customization >> Look & Feel >> Custom iOS Home Screen Icon.
This section is a part of Advanced settings. Toggle the switch to Advanced to access the setting.

If the image is uploaded in Community file library, simply select it from the dropdown for 'Choose an image from the file library' or simply drag drop the image in this area. Keep in mind that the image should be 57x57 in pixels.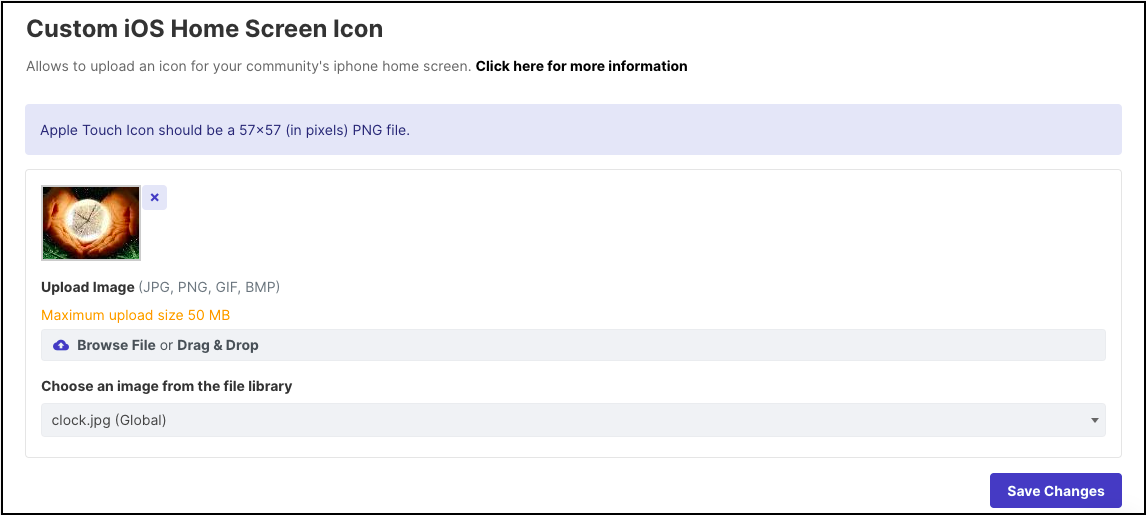 Customizing icon name
To customize the name of the icon, update the below string from
Community Settings >> Customization >> Look & Feel >> Languages & Strings